ADD PROCEDURAL EDGE WEAR IN ARNOLD
3D World UK
|
November 2020
Find out how to easily add procedurally generated edge wear and dirt to your scenes using Arnold for Maya
With more and more artists moving towards using software such as Substance to create their shaders with a combination of procedurals and hand painting, it can feel quite daunting as a new artist to try to learn another piece of complex software at the same time as trying to learn Maya. This tutorial will show you the workflow to be able to add some simple, yet effective procedural edge wear or dirt to add to your shaders using just Autodesk Maya and its built-in render engine Arnold.
Procedural textures like fractals and noise are calculated using mathematical equations and so are quick and easy for artists to create and edit in Maya. This tutorial will use procedural textures and combine them with the Arnold render engine's aiCurvature node to create edge wear and dirt. The setup is fairly quick and once you understand the workflow, you can then take that knowledge and experiment with slightly different setups using the curvature node to create a range of materials, from worn metals to chipped wood. The final result will bring subtle worn details to your textures that you would otherwise have had to hand paint in different software, allowing you to concentrate on mastering Maya and save learning a specialist texture software for another time.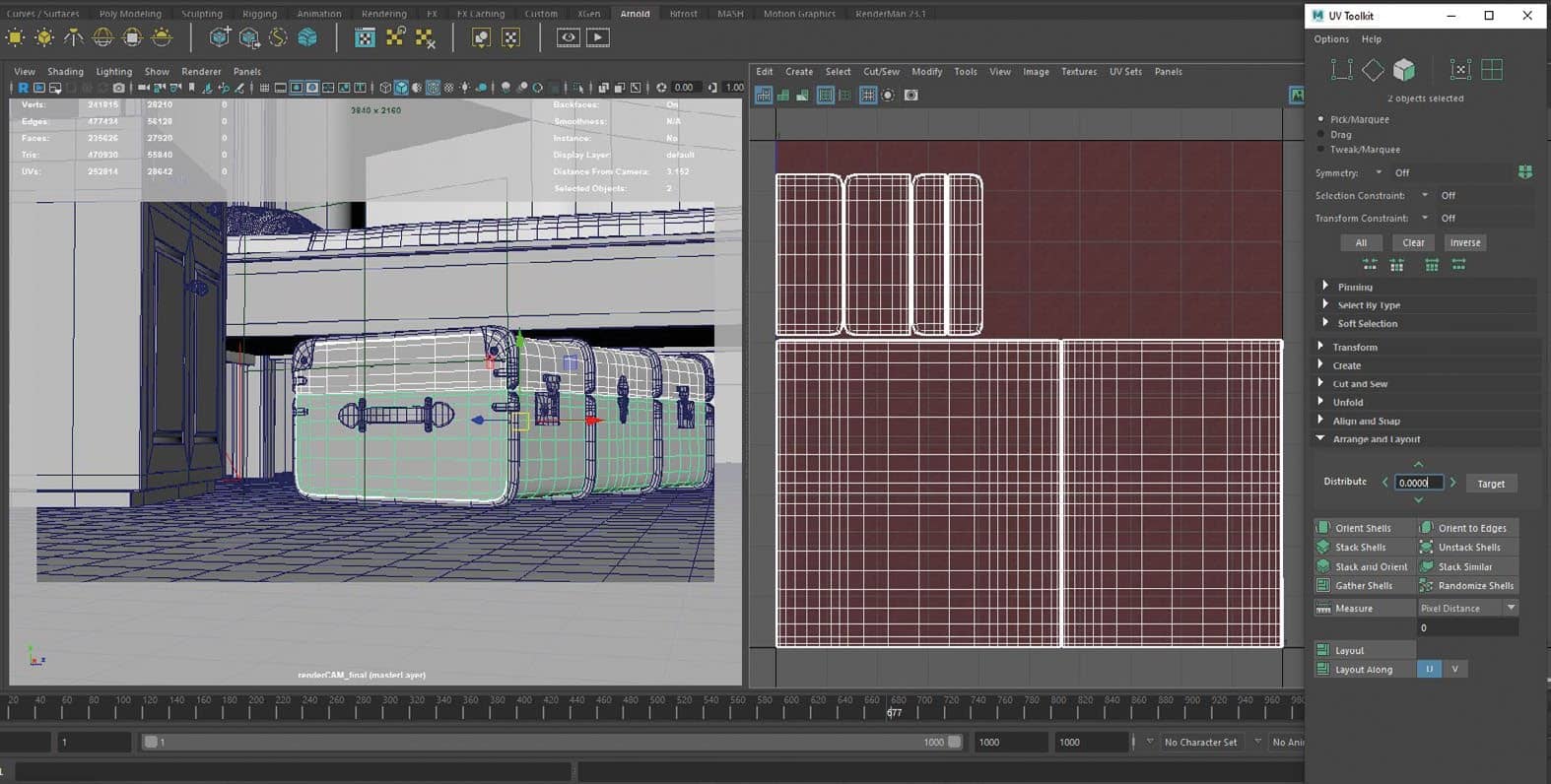 01 CREATE YOUR UVS
The aiCurvature shader doesn't require good UVs, but this tutorial also relies on the use of 2D texture maps such as noise and fractals, so you will need to ensure that all of your objects have well laid-out UVs. For most objects you may be able to save time by just using the Auto UV option, however, if you plan to use other 2D maps to drive the color, bump, etc then you will need to ensure that you have created UVs with good seams.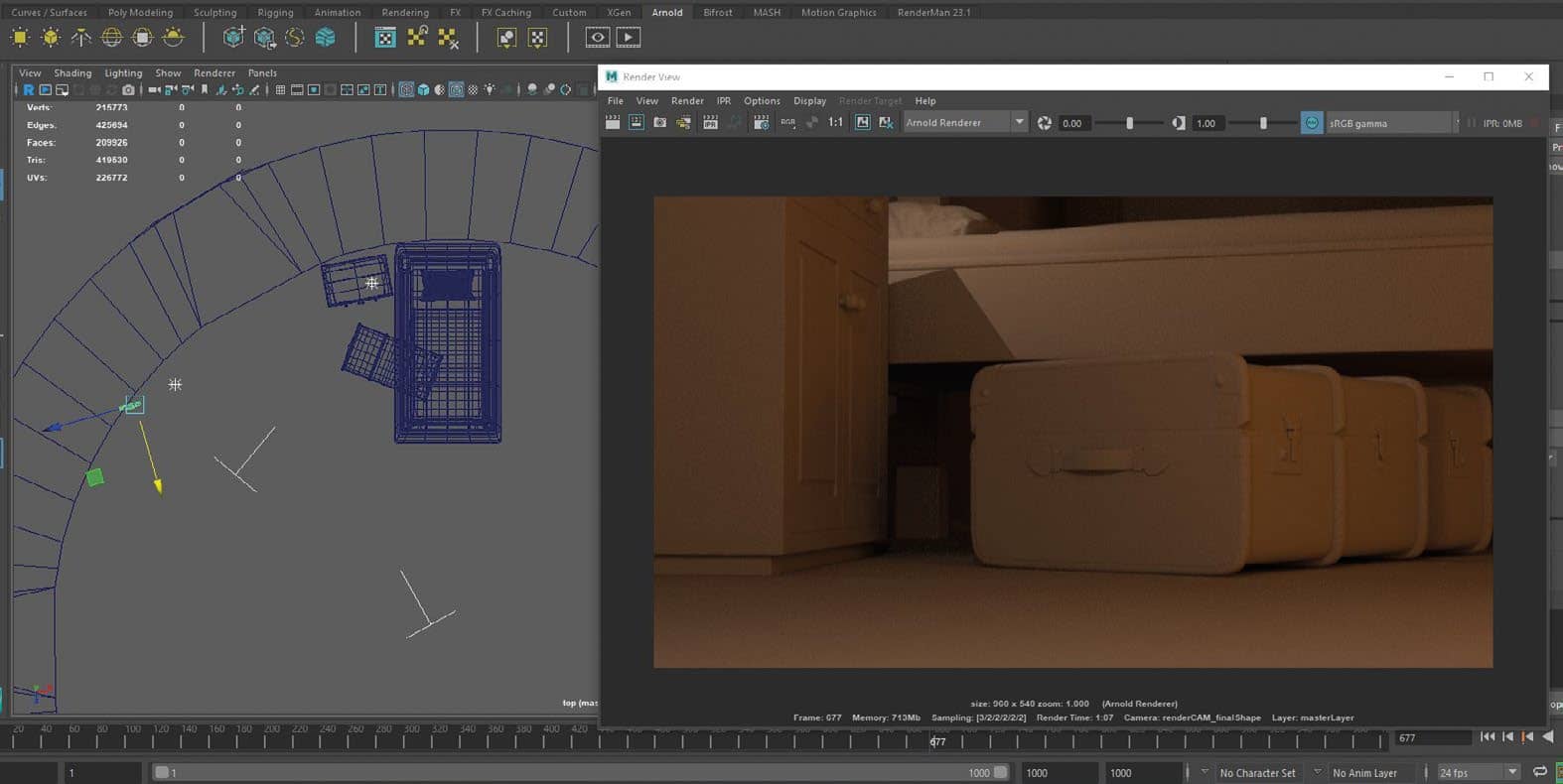 02 SET UP BASIC LIGHTING
You will need to set up some basic lighting in order to be able to test render your shaders as you are creating them. Using the interactive rendering (IPR) in the Arnold RenderView window will be extremely useful to use as you tweak your shaders, so set up some basic lighting to allow the IPR to give you fast feedback and to try to avoid crashes. It's also worth noting to keep your Render Settings image size and samples low for now while you are going to be using the IPR.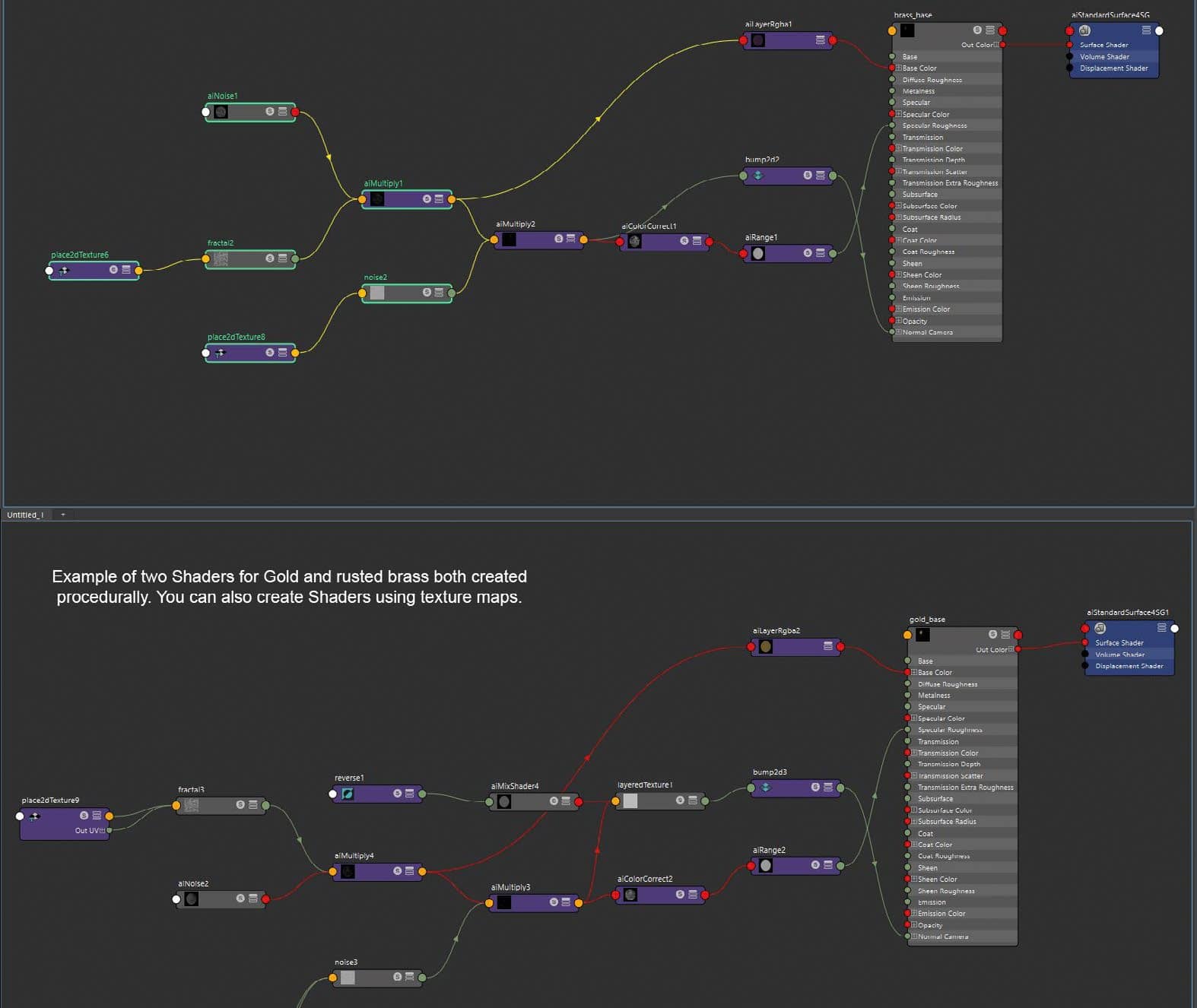 03 ADD TWO SEPARATE SHADERS
You can read up to 3 premium stories before you subscribe to Magzter GOLD
Log in, if you are already a subscriber
Get unlimited access to thousands of curated premium stories, newspapers and 5,000+ magazines
READ THE ENTIRE ISSUE
November 2020