A new domain
3D World UK
|
September 2020
25 years on, 3D World discovers how Digital Domain took VFX to new heights for Ron Howard's Apollo 13
In April 2020 NASA marked the 50th anniversary of its Apollo 13 mission, and June 2020 marks the 25th anniversary of Ron Howard's Oscar-winning film of the same name. Originally released on 30 June 1995, the film remains one of the most celebrated movies to cover the space age and was lauded for its effects, created by a then fledgling Digital Domain. Kelly Port and Matthew Elliott Butler were involved in the production and remain at Digital Domain to this day, now working as VFX supervisors. 3D World caught up with the pair to hear their memories of working on the film.
Digital Domain utilised a groundbreaking combination of models, miniatures and CG animation to create the out-of-this-world visuals of Apollo 13, earning the team an Academy Award nomination. "I had no clue that we were pushing boundaries, nor defining them," Butler admits. "These were the times that you don't know you are in until they're gone. We were all just kids, bootstrapping our existence and making things up as we went along."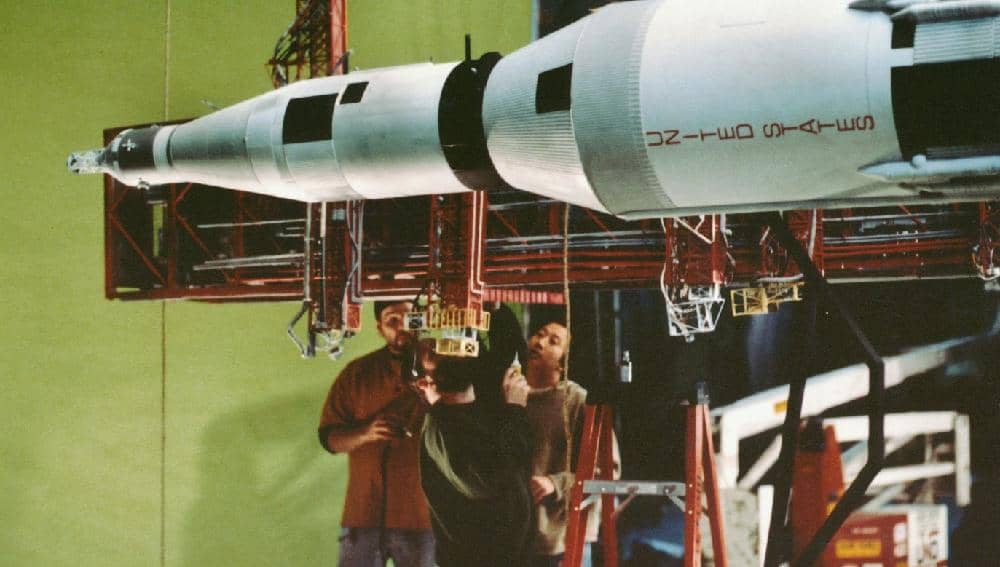 "Because the team putting this all together had such an eclectic skill set, we couldn't help but learn through osmosis most of the time," Port reflects. "These were the days of film, so we would shoot some passes on a model on Tuesday and see the dailies the next morning. All the interested parties would be sitting in the screening room eager to see the film." Among those reviewing the footage would be VFX supervisor Rob Legato and VFX DP Erik Nash, colour gurus like Price Pethel and Mike Kanfer, and the physical model makers. "It was in these morning dailies in the screening room that I just sat there like a sponge, absorbing as much technical and creative knowledge as I could," adds Port.
You can read up to 3 premium stories before you subscribe to Magzter GOLD
Log in, if you are already a subscriber
Get unlimited access to thousands of curated premium stories, newspapers and 5,000+ magazines
READ THE ENTIRE ISSUE
September 2020