Modernism Around Us
Singapore's modern built heritage is more ubiquitous than we realise, visible in all parts of the island from the city centre to the public housing estates.
When we think of modernist buildings from Singapore's recent past, we often single out the "heroic" examples, such as Golden Mile Complex, Jurong Town Hall, the former Singapore Conference Hall and Trade Union House, and the former Subordinate Court.
These are heroic because they were bold and visionary in conception. Their striking forms and delightful spaces reflect the architects' ingenuity.
Some also attribute their significance to their zeitgeist, the fearless, can-do spirit of the nation-building era of Singapore during the 1960s and 1970s.
Indeed, many of these examples of heroic modernism have rightly been conserved by the authorities, or are being studied for conservation due to their architectural and social significance.
Heroic modernism on its own, however, does not fully capture the richness and diversity of modernist buildings in Singapore.
Singapore is one of the most modernist countries in the world. An overwhelmingly large proportion of its built environment was constructed after the 1960s, with the city centre primarily a result of urban renewal.
Around 80 percent of the population resides in outlying satellite new towns built around the same time.
Both of these were products of the "Ring Plan", first proposed by the United Nations planning experts and later implemented in a series of Concept Plans.
Taking the whole island as a planning unit, these plans radically transformed the territory of the city-state and how Singaporeans live through what Rem Koolhaas characterised as the tabula rasa mode of development typical of modernism.
Yet, unlike many places around the world, modernist buildings in Singapore are not stigmatised and are generally accepted and even well-loved by its inhabitants.
However, most of them remain unknown to us for various reasons.
It might be because they are so ubiquitous that they are deemed ordinary and thus taken for granted.
I call these well-loved but underappreciated modernist buildings "everyday modernism".
Together with writer Justin Zhuang and photographer Darren Soh, I have co-authored a book tentatively titled Everyday Modernism to document these ordinary but fascinating built backdrops to the daily lives of many Singaporeans.
Below, I draw from a few examples of everyday modernism discussed in the book. My focus is on those located in the public housing estates and predominantly designed by architects working in the government agencies, as these tend to be overlooked.
Everyday modernist buildings might be best appreciated through the typological framework. They are seldom singular; they tend to be part of a series.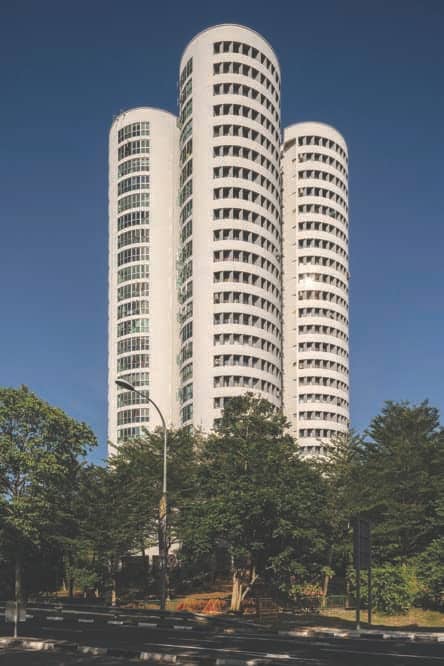 You can read up to 3 premium stories before you subscribe to Magzter GOLD
Log in, if you are already a subscriber
Get unlimited access to thousands of curated premium stories, newspapers and 5,000+ magazines
READ THE ENTIRE ISSUE
Issue 117