Mexican Modernismo
d+a|Issue 112
Sordo Madaleno bring a modernist touch to the Baja Peninsula designed to encourage guests to slow down.
Many of the resorts that pepper Mexico's Baja Peninsula are monumental in scale: ornate Mexican-style haciendas or large hulking structures that resemble cruise ships run ashore.
But in the hands of the right designers, even a large-scale property can create a sense of tranquillity.
Solaz Los Cabos, which occupies 33-acres of land by the Sea of Cortez, succeeds in making a 1,615,000ft² footprint feel intimate.
"You are surrounded by buildings and a large amount of square footage, but you really don't feel it," says Boris Pena, Project Leader at Sordo Madaleno Arquitectos (SMA) in Mexico City.
"It feels more like you're in a little village by the sea."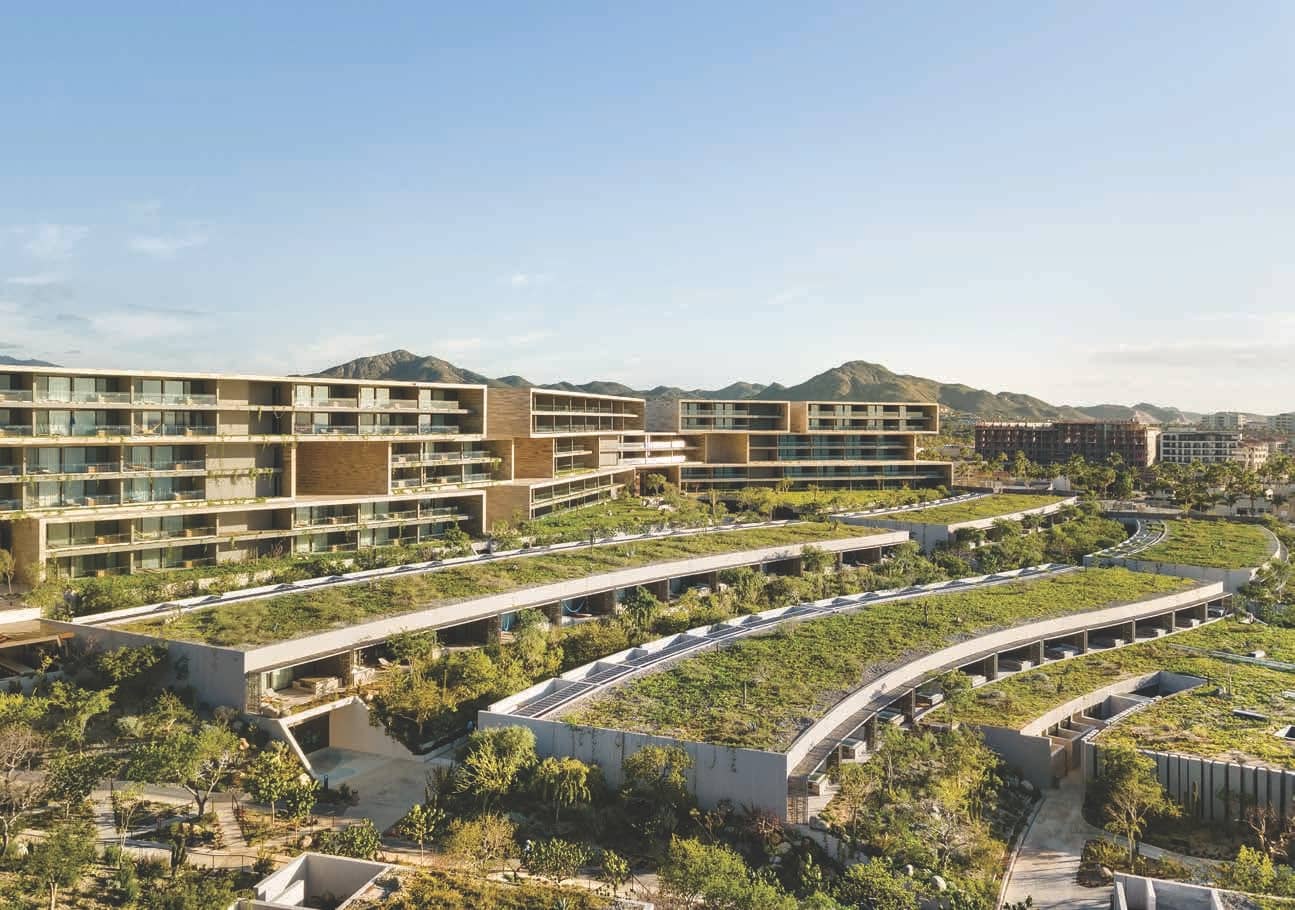 DELIBERATE MASTER PLANNING
To achieve a sense of intimacy, the firm began with careful site planning, following the site's existing topography and breaking up the resort components – which include 128 hotel rooms, 147 time-share villas, and 21 full-floor residences – to create additional breeze and views.
"We wanted a lot of spaces where you can hang around: terraces, restaurants, pools," Pena says.
The five highest-elevated buildings – six-story volumes perched at the top of the property – are spaced apart and set at angles to each other, while the low-rise buildings beneath are arranged in terraced rows and planted with local desert plants.
The green roofs capture natural desert hues of green, yellow and purple, Pena says, and create verdant views for the residences above.
You can read up to 3 premium stories before you subscribe to Magzter GOLD
Log in, if you are already a subscriber
Get unlimited access to thousands of curated premium stories and 5,000+ magazines
READ THE ENTIRE ISSUE
Issue 112