Mathematical Precision
It might seem random but every single feature of hourglass corral by DECA architecture is the result of careful calculation and a hypersensitivity to the site.
A new house has just been completed in the southern section of Milos in the Cyclades group of islands in Greece.
From the aerial perspective, the site has an amorphous form divided into smaller, equally amorphous polygonal sections.
Some of these are covered with vegetation punctuated by circular skylights, while others are open to the sky, or have a shading canopy stretched over it.
It all seems rather randomly assembled together but query the architect DECA Architecture and the reality is far from it.
In fact, Hourglass Corral, as this four-bedroom residence is named, is the result of a Russian mathematician's construct – the Voronoi Diagram – expertly blended with the local vernacular and context of the site.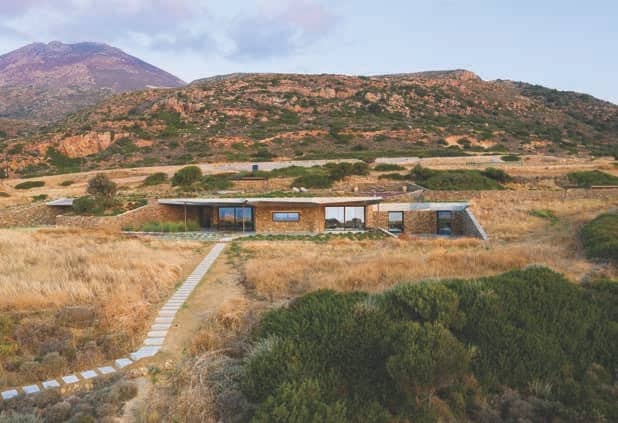 OF POINTS AND CELLS
Alexandros Vaitsos, one of the two co founders of DECA, shares that they began by visiting the plot to understand its unique features.
"We went on site and we scouted for special locations: 'Wouldn't it be nice to have a table here? What a nice place for a tree! I would really like to wake up at this spot!'," he shares.
Once these points were identified, they were inputted into a formula devised by Russian mathematician Georgy Voronoi and further fine-tuned using parametric tools.
The result is an organic grid that helped to partition the site into sections or cells, thereby determining its layout.
"Voronoi's formula ensured that each table, tree or bed enjoyed the most amount of space in relation to its neighbouring areas," says Carlos Loperena, the other co-founder of DECA.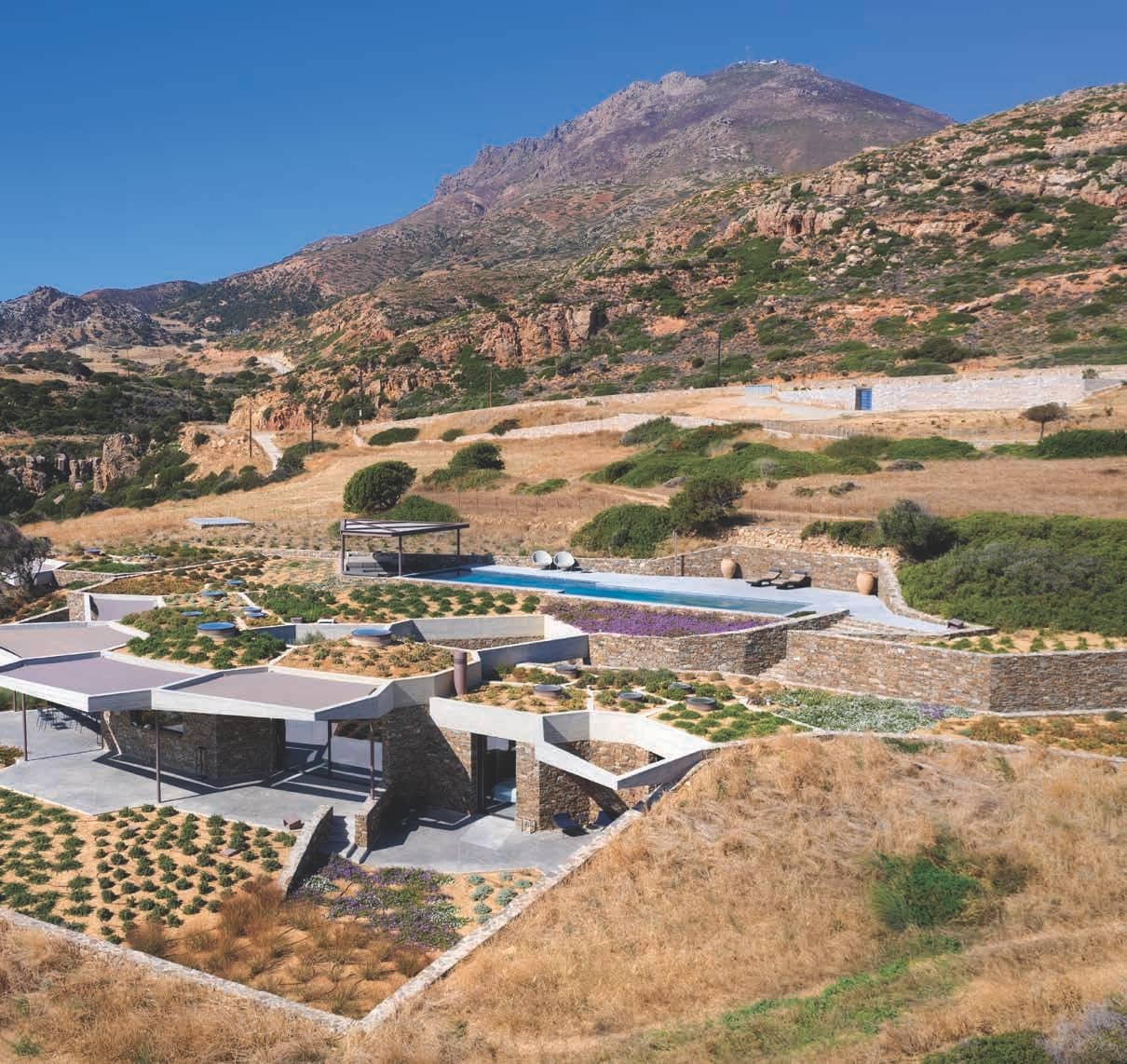 You can read up to 3 premium stories before you subscribe to Magzter GOLD
Log in, if you are already a subscriber
Get unlimited access to thousands of curated premium stories, newspapers and 5,000+ magazines
READ THE ENTIRE ISSUE
Issue 117