Conserving Singapore's Modern Built Heritage
d+a|Issue 116
The architectural community weighs in on this topic and identifies the obstacles that stand in the way.
Let us be honest: Modernist buildings are not the easiest to love. Abstract, hard-edged, unornamented, and often composed of solid, simple walls of reinforced concrete, they are the antithesis of conventional definitions of beautiful architecture.
In Singapore, they are everywhere, since the country underwent rapid urbanisation when the modern tradition was in vogue, loosely defined as from the 1950s to the 1980s.
It naturally begs the question of why they are special and worth saving – in short, what exactly is the fuss?
ARCHITECTS STATE THEIR CASE
Perhaps the most compelling argument is that they are symbols of Singapore's "can-do spirit" in its nation-building years.
"These are the tangible legacy of the visionary leadership of local politicians, planners, developers, and architects who created a vast new landscape during 1965 to 1975," says Ho Weng Hin, one of the three founding members of the Docomomo-Sg Working Group-In-Progress and Founding Partner of Studio Lapis.
For example, the Pearl Bank Apartments, designed by architect Tan Cheng Siong, became an important prototype for high-rise, high-density urban living that embodied the pioneering spirit and innovation of that era.
While it still stood, it was studied and feted by architects, planners, urbanists, architectural historians and heritage enthusiasts both as an elegant solution to applied urban research and experiment, and for its pure bold modernist aesthetics.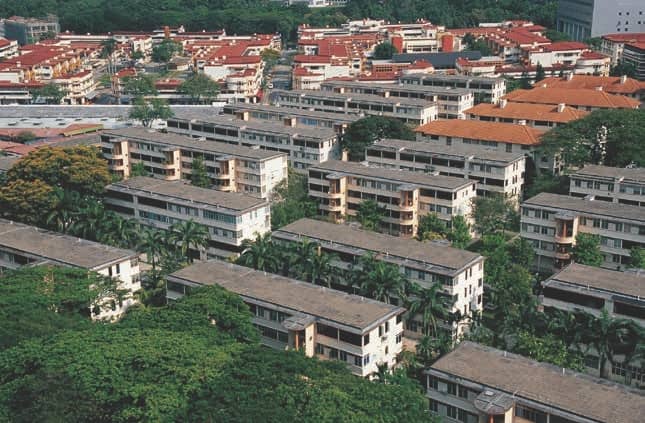 "Many modern buildings have high architectural and design significance where their striking forms incorporate layers of well-integrated planning, design and construction and engineering innovation," points out Jonathan Poh, another founding member of the DocomomoSg Working Group-In-Progress and Founder and Principal Architect at Provolk Architects.
"Significant post-independence modern buildings in Singapore can be considered the nation's best-designed buildings and thus are important to be conserved."
You can read up to 3 premium stories before you subscribe to Magzter GOLD
Log in, if you are already a subscriber
Get unlimited access to thousands of curated premium stories and 5,000+ magazines
READ THE ENTIRE ISSUE
Issue 116