Kiran Bedi Messages from Lt. Governor, Puducherry
Surfaces Reporter
|
July - August 2020
Excerpts from Vertica DVIVEDI -Leadership in the Times of Crisis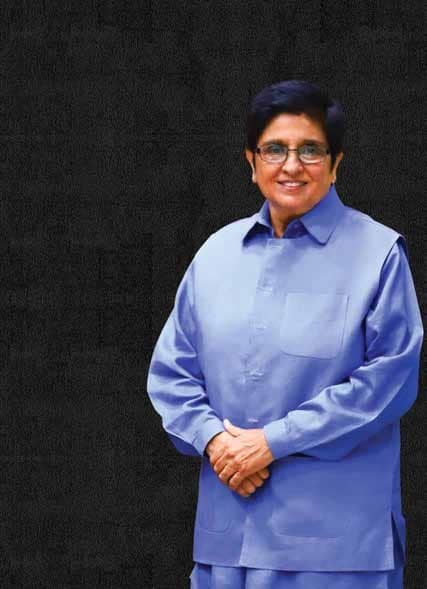 Leadership occurs in the moments of challenge, not during the moments of ease. how you respond in discomfort, proves your worth as a Leader.
Dr Kiran Bedi is a woman who does not need any introduction. She is the lady who dared to break the mould by becoming the first woman in India to have joined the officer ranks of Indian Police Service in 1972. She served there for 35 years. From being an IPS officer to Police Advisor to Secretary-General in the United Nations to the Lieutenant Governor of Puducherry, Dr Bedi has worn several hats. Her sheer dedication and unflinching determination have brought her success. She was honoured with numerous awards, including The Ramon Magsaysay Award, also called Asia's Nobel Peace Award for building a positive relationship between Police and the People. Apart from this, she was also ranked as the Most admired and trusted woman in India by Readers' Digest and many more.
Recently, in Vertica Dvivedi Talk Show, the former national tennis champion, Dr Kiran Bedi, candidly spoke about her journey from being a police officer to a social activist before becoming the Lt. Governor of Puducherry. She also suggested the best ways of leadership during time of crises, how to make the best use of adversity along with advice on how to sail through uncertain times. Here are along with advice on h the excerpts:
Vertica Dvivedi (VD): What are the best ways to lead through a crisis. What should be the attitude of leaders?
Dr Kiran Bedi: Everyone is facing their own different situation yet as we are moving through the crisis together, COVID19 has flattened who we are and made all of us equal. We all have been thrown offour feet, on to the ground, and are asked to stand up. So now we need to see who can stand up, who is staying on their knees, who ask for help to stand up and who help others to stand up after they have stood up.
The situation has flattened the curve of our consumption, of our mobility and all our egos, all our thought about what we are and who we are. It has made every one equal in adversity. Now, someone who would make adversity a challenge will go forward, and who takes it as a point of complaint - are going to suffer. Everything has stopped for everyone as if there is a full stop like "stand-at-ease" in parade. Now how we were mentally, physically, financially or in terms of abilities or health, we have stopped with the same. The question remains either you want to go forward or backward?
Leadership is to accept the situation as it is in reality.
And then say what do I do with this situation? That's leadership. And now your response to do this is your preparation with what you have arrived here - whether it is skills, in value systems or education system--Siksha, Sanskar and Skills. These 3 S will determine where we are. People are using their skills and knowledge in different ways to come out of the situation. There are 100 ways where it can be used. The 4th S is Swasth (Health). In my mind, leadership is to know what you have and what you do with what you have and take off from where you are, to where you want to.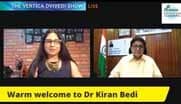 You can read up to 3 premium stories before you subscribe to Magzter GOLD
Log in, if you are already a subscriber
Get unlimited access to thousands of curated premium stories, newspapers and 5,000+ magazines
READ THE ENTIRE ISSUE
July - August 2020