Building on Brand
The Bauhaus turned 100 this year, and a crop of museum buildings sprang up for the celebration.
In 2019, two museums bearing the name Bauhaus appeared on the German culture circuit. Angling to capitalize on the design school's centennial, the Bauhaus Museum Weimar was first out of the gate, opening in early April; a few clicks behind, the Bauhaus Museum Dessau followed suit in early September. A third project, the much-delayed extension to Walter Gropius's 1979 BauhausArchiv/Museum für Gestaltung in Berlin, did not manage to keep pace and isn't expected to open for a couple more years yet.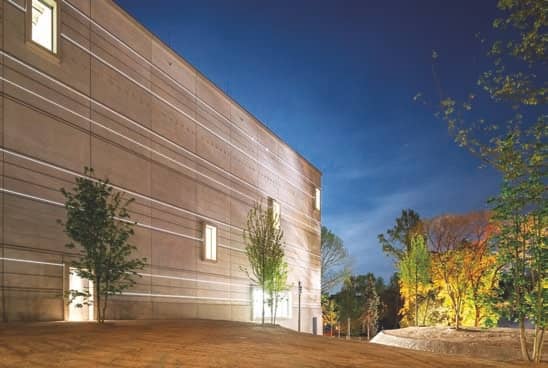 At the moment in Berlin, kapitän Gropius's keel is shipwrecked in a sea of muddy ditches, its programming relocated to a temporary annex. The building, which broke ground in 1976, the same year the kapitän's Dessau campus was restored by the German Democratic Republic, opened in 1979 and was never much loved, although footfalls dramatically increased after the Wall came down. It is visibly the result of compromise: Gropius's original plans, drawn up in 1964 for a sloped site in the small city of Darmstadt near Frankfurt, were waylaid by local politicians; only in the following decade, after Gropius's death, did the project find a site in then–West Berlin. The dislocation did violence to the original scheme, however, requiring extensive modifications by Gropius's acolyte Alex Cvijanovic (not least among them translating the building to flatland).
Whatever verve there was in that first project was methodically snuffed out in the pallid final version. It is modular without the conviction for its logic, and subtractive "without a flaming desire for new potentialities," to borrow a line from the critic Sibyl Moholy-Nagy, who seized every chance to antagonize Gropius in his elder-statesman years. The surfaces— which, contrary to the school's reputation, were a source of much craftsmanly anxiety for architects at the Bauhaus—are dull. The trademark shed roofs, and the jaunty winding ramp added by Cvijanovic, strive for loftier heights but don't reach them. It was, and remains, not very Bauhaus.
The case of the Bauhaus-Archiv is instructive because it highlights the problem of building "on brand," especially a legacy brand like BAUHAUS. The magic simply cannot be recaptured, as surely as tragedy passes into farce, farce into memetic nihilism. While plenty of "modern" buildings are going up in every city in the world, they have more in common with IKEA and the lobotomizing virality of Alucobond than with the 20th century's most famous design school.
The genius of the Bauhaus, such as it was, lay in the combustible political situation that forced it into being. From the magma of world war emerged a new spirituality, to which Gropius gave voice in his 1919 manifesto while founding the school in Weimar. "Crystallization" is the key term, as in his memorable exhortation: "Art must finally find its crystalline expression in a great total work of art. And this great total work of art, this cathedral of the future, will then shine with its abundance of light into the smallest objects of everyday life."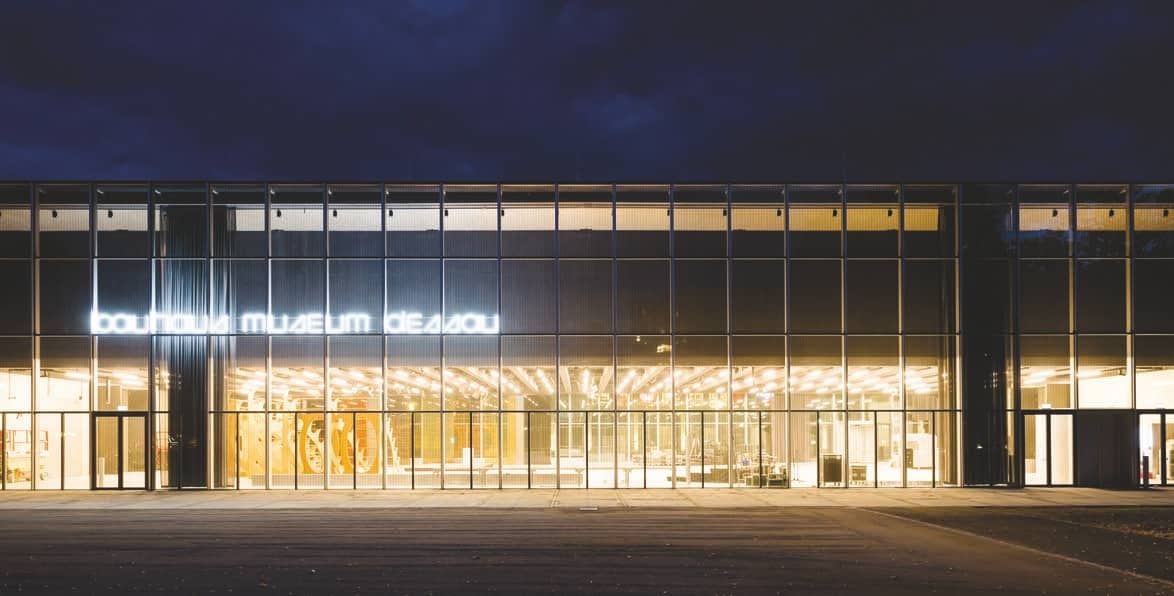 You can read upto 3 premium stories before you subscribe to Magzter GOLD
Log-in, if you are already a subscriber
Get unlimited access to thousands of curated premium stories and 5,000+ magazines
READ THE ENTIRE ISSUE
November/December 2019