Imagine
On speculation: landscape, city-making and imagination
In order to generate completely new ideas about the future city, concepts of financial and design speculation must be integrated with a third variable: landscape
When confronted with the challenge of thinking about the future of cities — both extant and those yet to be — every few years seemingly brings a new set of essential urgencies that supposedly changes how designers think about urban space. Before there were calls for equity-based design, there was resilience. Before resilience, walkability. Before walkability, sustainability. Before sustainability, globalisation. Before globalisation, the post-industrial. And so on, and so on. Yet, despite these changing exigencies, there is one much less-discussed, but no less essential motivation that has fundamentally been at the very centre of city-making activities since at least the time of ancient Rome, if not before — speculation.
Within this discussion, the term speculation has two relevant histories. For the general public, speculation is often viewed in the pejorative — relating to a form of extraction oriented principally towards financial motivations, as opposed to social or cultural impetuses. Here I am referring to the speculative activities tied to financial markets that are understood by many economists as an inevitable characteristic of a modern capitalist economic system.1
In the context of the question of the future city, our interest is specifically in the physical instruments of settlement — land, agricultural products, mobility infrastructures, buildings and, most recently, entire cities — upon which numerous speculative endeavours have been based.
These activities have become so commonplace that the general public seemingly fails to notice their appearance — except perhaps on the occasion of a catastrophic politico-economic disruption that results from their pursuit.2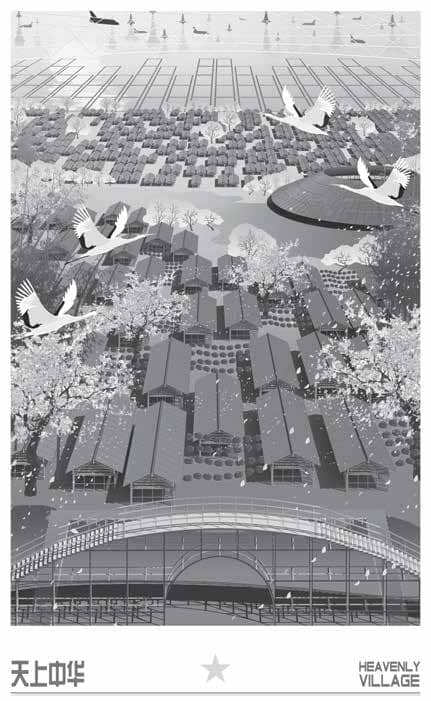 Speculation's other relevant history relates to the narrower perspective of design discourse. Here the term is seen quite differently; in a generally positive light. Speculation in this context is understood in correlation to a kind of intellectual vanguard. An activity that attempts to challenge disciplinary and societal givens by offering the visual and rhetorical elaboration of novel alternatives.
There have been innumerable architects and designers who have used radical concepts for the city as the basis for mounting a range of arguments about the future of society, culture and the environment.3 From the highly polemical, to the blatantly preposterous, these myriad imaginings have each served, in varying degrees, to influence how the city is understood within contemporary design and cultural discourse.
Despite this initial drawing of a distinction between the two most common forms of speculation — financial and design — the actual relationship between these endeavours is much more complicated. It will be of no surprise to point out that the activities and methods of one have been easily and regularly co-opted for the purposes of the other.
You can read up to 3 premium stories before you subscribe to Magzter GOLD
Log in, if you are already a subscriber
Get unlimited access to thousands of curated premium stories, newspapers and 5,000+ magazines
READ THE ENTIRE ISSUE
January 2020