Can art change us?
Domus India
|
December 2019
JR: the tale of a free artist
Complete freedom in art appears to be the new utopia of our age. Relatively little time has elapsed since the redemptive anticipation of some 20th century artistic movements, and yet effectism, the consumer society and commodification have practically extinguished the possibility of transforming art into a no man's land. In this new context, inevitably marked by a certain dehumanisation, the empowered, irreverent art of French artist JR (Paris, 1983) emerged, far removed from any reductionist delimitation to photography, street art or political and religious judgements.
His large murals aggrandise the common man and engage with his often overlooked reality, not from the sense of responsibility inherent in "artivism" but from a position of dignity and respect for others.
One of the most serendipitous events in the life of a 17-year-old trying to leave his mark on the world was finding a camera by chance. From a very young age, JR began to graffiti the metro, streets and roofs in Paris as an act of mere adolescent boldness, although he took an immediate interest in documenting these processes. He pasted photocopies of the photographs he took of his own work and that of his friends onto walls at eye level and framed them with a line of black ink, as if they were small photos exhibited in a gallery. This became his first exhibition: "Expo 2 Rue"1 (at the Sidewalk Galleries).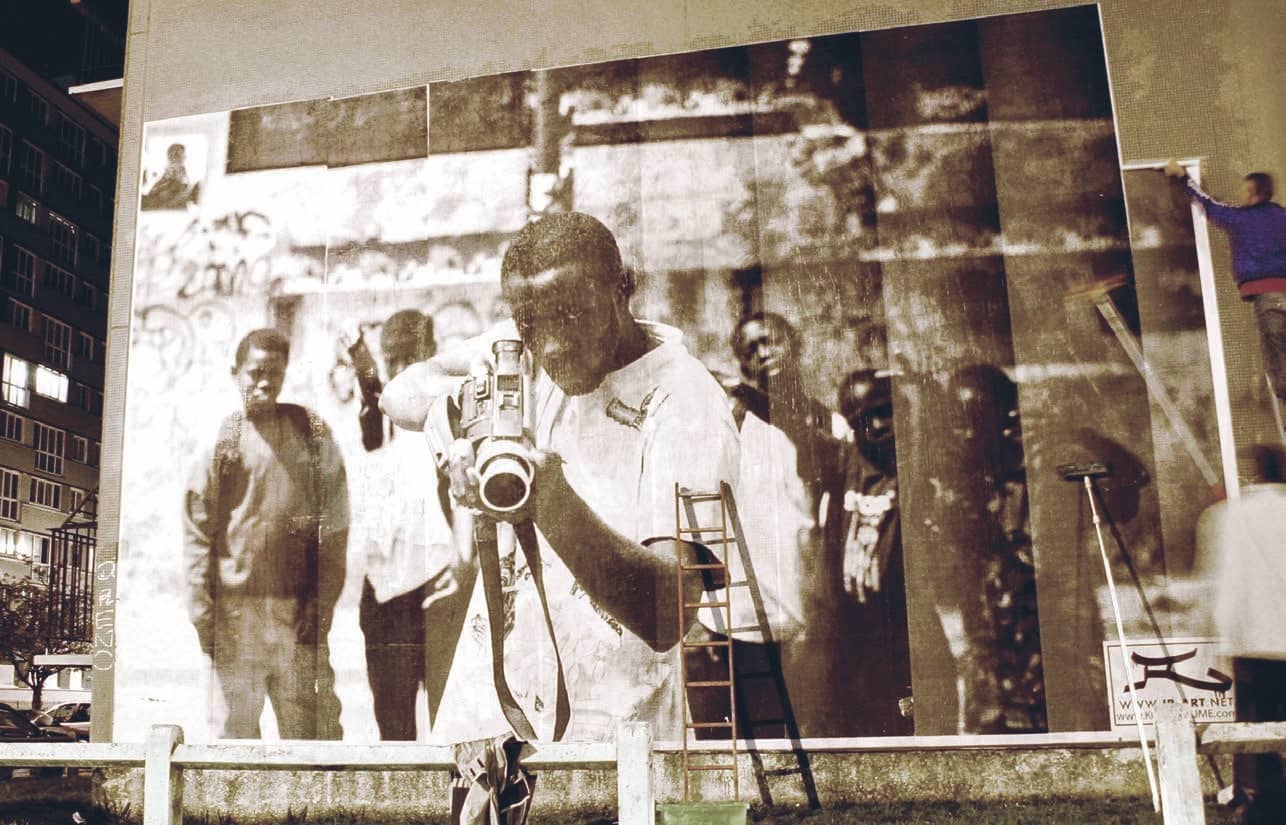 In 2004, he photographed a group of young people from Les Bosquets — a Parisian suburb — and, following his usual procedure, pasted the portraits onto walls in the neighbourhood.
One of the images, which shows his friend Ladj Ly holding a video camera as if it were a weapon, was used by the media following the riots in the area after the deaths of two teenagers.
You can read up to 3 premium stories before you subscribe to Magzter GOLD
Log in, if you are already a subscriber
Get unlimited access to thousands of curated premium stories, newspapers and 5,000+ magazines
READ THE ENTIRE ISSUE
December 2019