TRANSCENDING SPACE
Architect and Interiors India
|
October 2020
FROM FOLLOWING IN HIS ARCHITECT FATHER'S FOOTSTEPS TO SETTING UP HIS INDEPENDENT PRACTICE THAT IS RECOGNISED FOR ITS TRANSFORMATION OF SPACES, SUMIT DHAWAN, FOUNDER & PRINCIPAL ARCHITECT AT CITYSPACE'82 ARCHITECTS, HAS INDEED TRAVELLED A FAIR DISTANCE
As a young boy, Sumit Dhawan was always fascinated with his architect father's work tools and sketches. That childhood interest – coupled with his own inclination for drawing and the belief that architecture required creativity, innovation and experimentation rather than intellectual or theoretical study – developed into a prolonged affinity for the subject. More importantly, many years later, it led to the formation of Cityspace'82 Architects, the Gurugrambased firm of which Dhawan is the founder & principal architect.
"Architecture being a non-monotonous and dynamic field helps a person evolve with his everyday experiences. The observatory skills it enthuses grants one an eye for design and an opportunity to do something out of the box," feels Dhawan.
Although he started his solitary practice directly after obtaining his bachelor's degree in the year 2005, his tryst with the profession began much earlier – in the year 2000, when a visit to Auroville, Pondicherry, for a college case study left him mesmerised by the nature of the work carried out there, prompting him to intern under Suhasini Ayer. With that came an immense amount of exposure and varied opportunities, including learning the fundamentals from numerous local and international architects like Dominic Dube, Anupama Kundoo, Piero and Gloria Cicionesi, Satprem Maïni, etc. After his internship, Dhawan worked with commercial architecture firm Tevatia Chauhan & Sharma Architects, now known as Design Forum International, where he was able to integrate the knowledge he had gained with practical fieldwork.
SHARPENING OF SKILLS
Having thus acquired the skills needed to be a successful architect, Dhawan took a leap of faith and set up his firm, which is today renowned for its ability to transform spaces into luxurious design marvels. In his two-decade-long journey, Dhawan recalls that the landmark events have been none but the opportunities he embraced throughout. From the internship in Auroville to getting his first project, a 500 square yard residence in Gurugram – an unusual project for an undergraduate student to pursue, each break has contributed to the final outcome. Of course, it was that maiden project which resulted in multiple recommendations and subsequent assignments, ensuring that Dhawan was then able to carve out a niche for himself in the premium luxury segment. In fact, he has since branched out into the celebrity homes space, creating residences for the likes of cricketers Yuvraj Singh and Gautam Gambhir.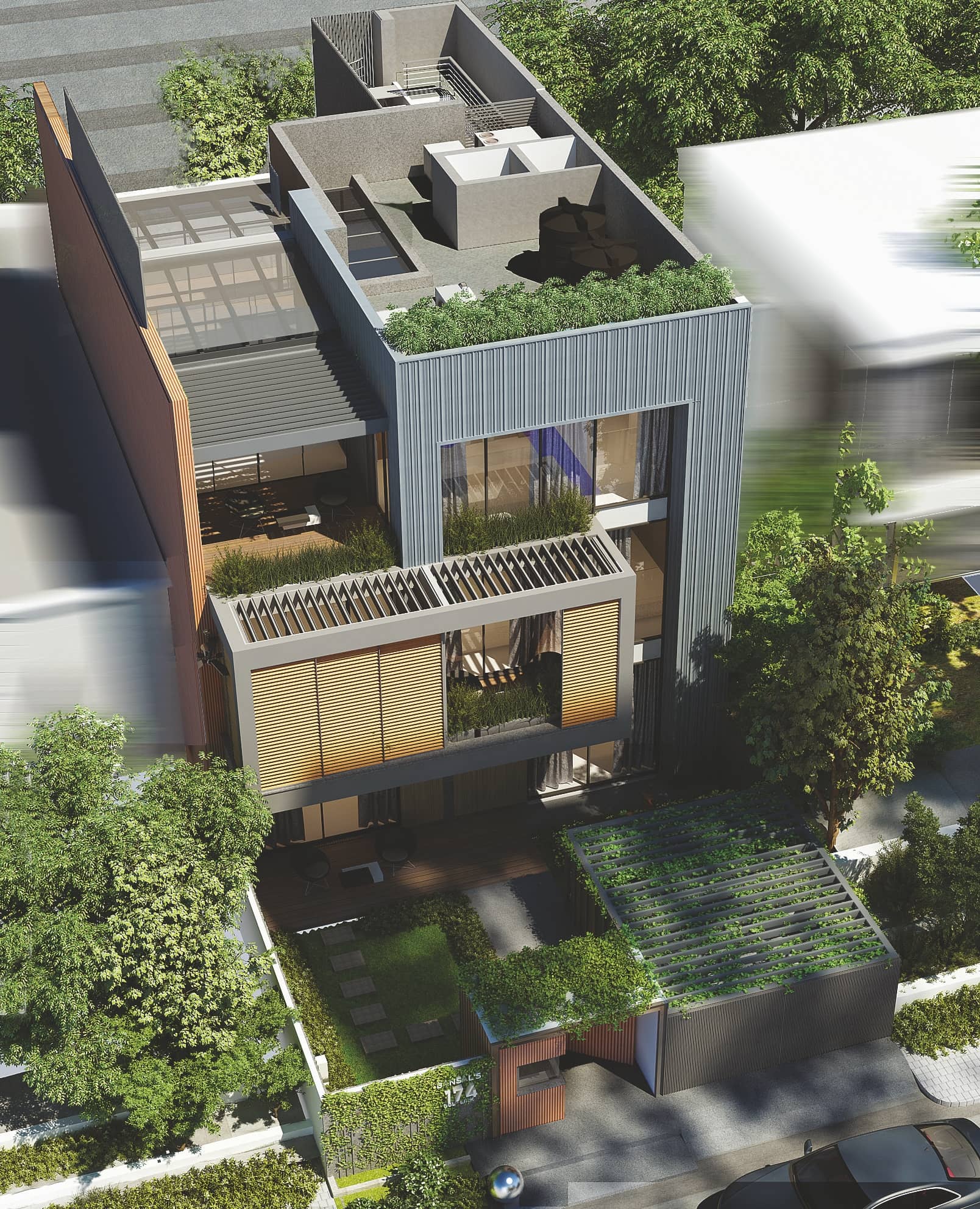 "I still consider my first project to be the foundation of my career. The residence was planned with a sustainable approach using earth blocks, solar passive strategies and cavity walls, and therefore, the residence got an overwhelming amount of appreciation," he reminisces.
As a matter of fact, many of those features find a place in his present-day projects too, underlining the point that Dhawan is not swayed by fleeting trends, but instead chooses to stay true to the needs of the site and the client. Having said that, Cityspace'82 Architects believes in experimenting and innovating on its projects with numerous design styles fusing into one another, in turn creating impeccable, intricate spectacles. However, all these experiments are tried and tested before execution on site, confesses the architect, who prides himself on being practical and focussed. The key, he says, is to make sure that the final project is favourable to the designer and acceptable to the client and patrons. As a consequence, each design aims to exhibit a perfect balance between functionality and form. Adopting a 'to and fro' methodology, the firm ensures that it is able to rationalise both the aesthetics and the functional aspects of every design it produces.
"We believe that a building must speak for itself visually rather than theoretically," states Dhawan, who sees architecture as a delicate balance of science and art, therefore advocating for a collaboration of the two. "Ideally, initialising with art while integrating science and eventually ensuring that the final product looks like a piece of art, forms an archetypical piece of architecture," according to him.
Keeping this design philosophy in mind, every project by Cityspace'82 Architects is commenced with a comprehensive understanding of the client's requirements, kinaesthetic and research. The idea is for the designer to consider the lifestyle and requirements of the client, get into her/ his shoes and design the space like it's their own, thus infusing the client's identity throughout the space.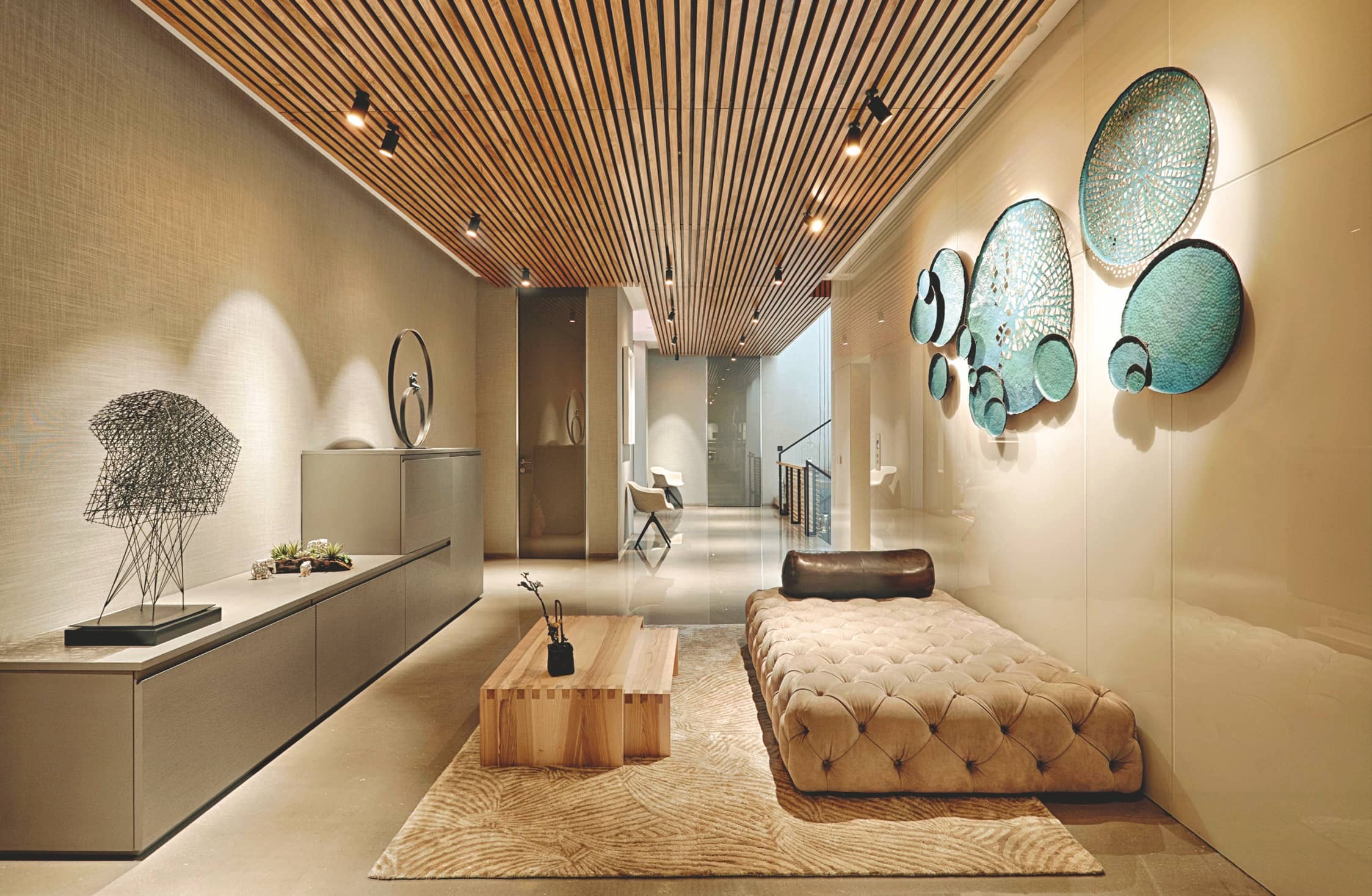 INNOVATIVE WAYS
Obviously, with clients becoming more aware and design becoming more nuanced, innovation is key. "Time is ever-changing. Initially, we saw architecture at a macro level, where the users and the designers were both inclined towards the overall form and services. Today, we are more into detailing. We have reached a level wherein even the design of a nameplate, a letterbox or a guard room has become of uttermost importance," explains Dhawan, pointing out that the designer has become more attentive towards the subtle side of the architecture that might not be seen by onlookers, but is definitely noticed by the end-user. More importantly, as design moves towards a holistic approach that includes parameters like environment-friendly and sustainable designs, climate considerate designs, etc., it is heartening to observe that architecture has definitely changed for the better.
"Architecture and design in India has been following an organic trajectory over the past few decades. The transformation has been in terms of technological trends, materiality and methodology of execution," suggests Dhawan.
Speaking specifically about their spectrum of projects, he says that numerous new innovative development and construction techniques have been initiated. In the present scenario, Cityspace'82 Architects have developed a vital inclination towards the industrial side of the practice; wherein engineering has come into the picture, and most of the work today is done in factories rather than on-site. Subsequently, the level of precision has become far better than it used to be.
MATERIAL MATTERS
Speaking of innovation, steel construction, unitised methods for glazing, ready-to-fit equipment at the site, modular furniture, modular doors and windows and various other techniques that are time-saving and accurate have come into play, and are being extensively used by Dhawan and his team.
Innovation with respect to materials has also been significant in recent times. Materials like porcelain, metal, steel, and WPC, help in enhancing the durability and longevity of the project and find major utility across Dhawan's sites. Yet, he feels like we tend to overlook certain obvious and ecological choices of material.
"Today, since land rates are touching the sky, people conspicuously tend to have a basement. Rather than dumping the excavated earth, it is better to use it for infill walls by converting it into compressed earth blocks. It is the best way to use local, in-house and sustainable material that is available at the site itself," he states.
On the other hand, Dhawan is also very fond of metal, given that the material can be a structural element as well as an aesthetically acceptable interior material. The architect loves to experiment with it, often using its unique characteristics to suit the requirements of a particular project.
At the end of the day, he is of the opinion that whatever he does should be meaningful and must make sense to people. "My designs ought to interact with the users," Dhawan emphasises, and rightfully so. After all, what is a great design if it cannot transcend the barriers of language, time and space to reach many and transport them? And with Dhawan's designs, they are indeed transported – to a place of awe and wonder. An escape from the city, yet a space within it. And that can only be a true master's doing.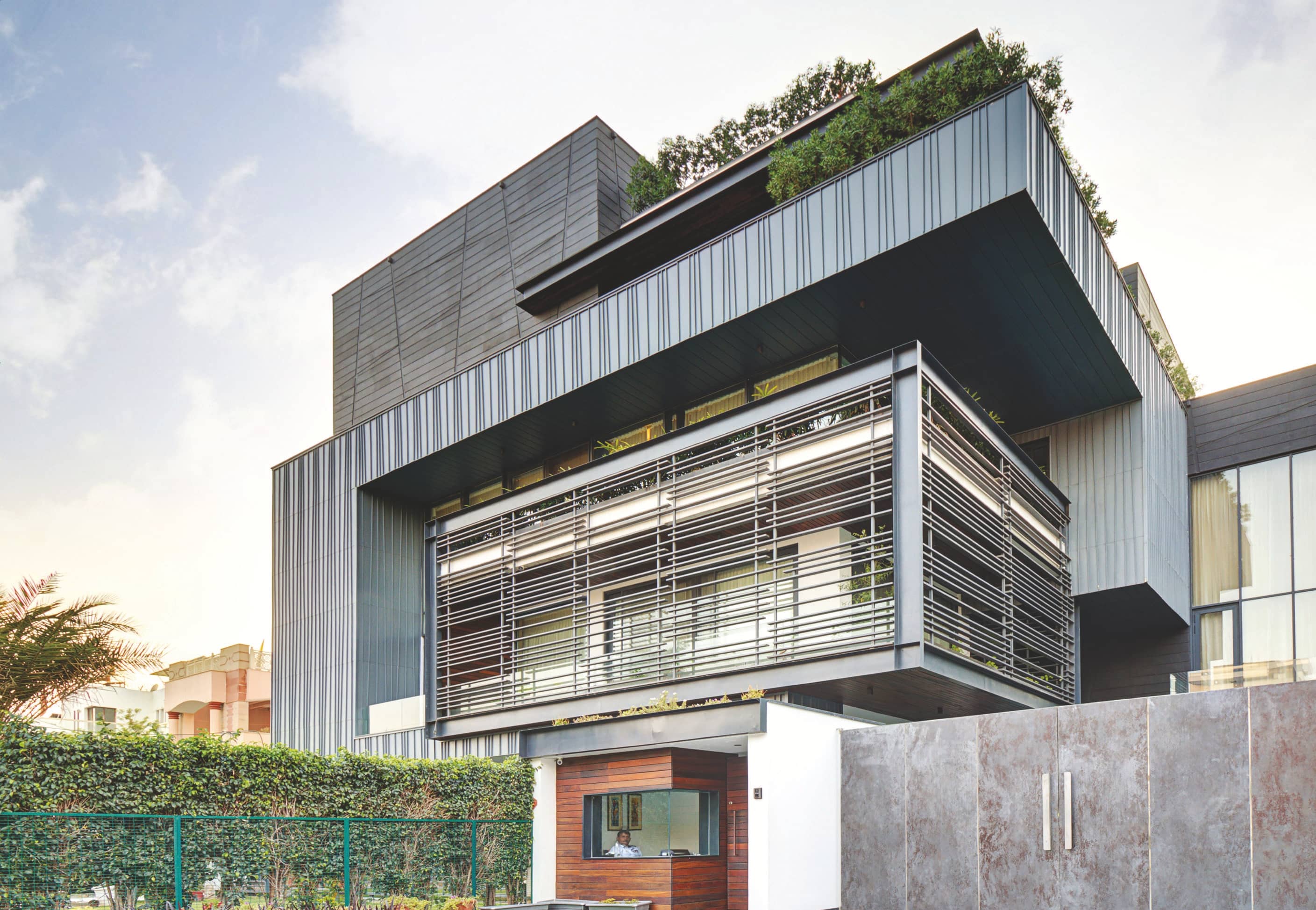 THE STELLAR
You can read up to 3 premium stories before you subscribe to Magzter GOLD
Log in, if you are already a subscriber
Get unlimited access to thousands of curated premium stories, newspapers and 5,000+ magazines
READ THE ENTIRE ISSUE
October 2020