THE OSCARS OF ARCHITECTURE
Architect and Interiors India|March 2020
DESPITE HAVING WON OVER 125 AWARDS, OSCAR & PONNI ARCHITECTS REMAINS A DESIGN FIRM GROUNDED IN RESEARCH, HUNGRY FOR INNOVATION AND DRIVEN BY HUMANISM
It was in the late 80s that two young Indian architects, armed with graduate degrees in architecture, left for the US. While Oscar Concessao went on a scholarship to the University of Oklahoma to pursue his Master's degree in Architecture in Urban Design in 1987, Ponni Concessao secured a Tata scholarship and went on to complete her Master's in Design from Cornell University in 1989. This was followed by a fruitful stint with leading design firms in New York, before each decided it was time to return to their roots. And that is where this story really begins.

Post studying abroad and gaining international architectural experience, both Oscar and Ponni felt an inclination to head back to India and contribute to nation-building. Their wish was soon granted. It was while they were in Manhattan, New York, that they were introduced to their first-ever individual client, an NRI businessman, who was at the time shortlisting designers for his 200-acre engineering college campus project in Tamil Nadu. Seizing an opportunity to submit master plans including designs for the administration, department buildings, library, hostels and other campus-related structures, the duo was able to impress the client enough to bag the project, and with it the chance to move base to India and set up their own firm there.

"We both used to work at other companies for several years. Those days, we were focused on our individual projects and would be in the office all day long, working with other architects, designers and engineers, spending very little time with clients, on a job site or together. When we started our own firm – Oscar & Ponni Architects – things changed drastically," states Oscar about the genesis of the practice that the pair founded in Chennai back in 1996.

In fact, the husband-wife duo's design thinking reflects their holistic approach to design. By their own admission, it is imbued with logic, beauty and humanism, with a spirit of idealism and innovation. Theirs is a practice that is research-oriented and forward-thinking, drawing upon a depth of experience to solve contemporary building challenges in imaginative and unexpected ways. Personal involvement is imperative to both Oscar and Ponni, and, as a result, the practice operates on the model of a design studio environment – albeit with the resources, design intelligence, and efficient organization that are needed to deliver some of the largest and most complex commissions.

Like any successful architect, Oscar and Ponni wear many hats; they have to be the organiser of a project, the conductor of the orchestra of consultants, the advocate for their clients, the mediator between the client and general contractor, the designer of the project, manager of the progress, counsellor, cheerleader, building permit expert, building code expert, and construction process advisor. "A work of art is created in the mind of the architect.

Architecture is a passion, a vocation, a calling — as well as a science and a business. Ours is a practice of relationships – clients, staff, consultants, product manufacturers and contractors," explains Ponni, highlighting the importance of having a good architect in order to deliver a good project.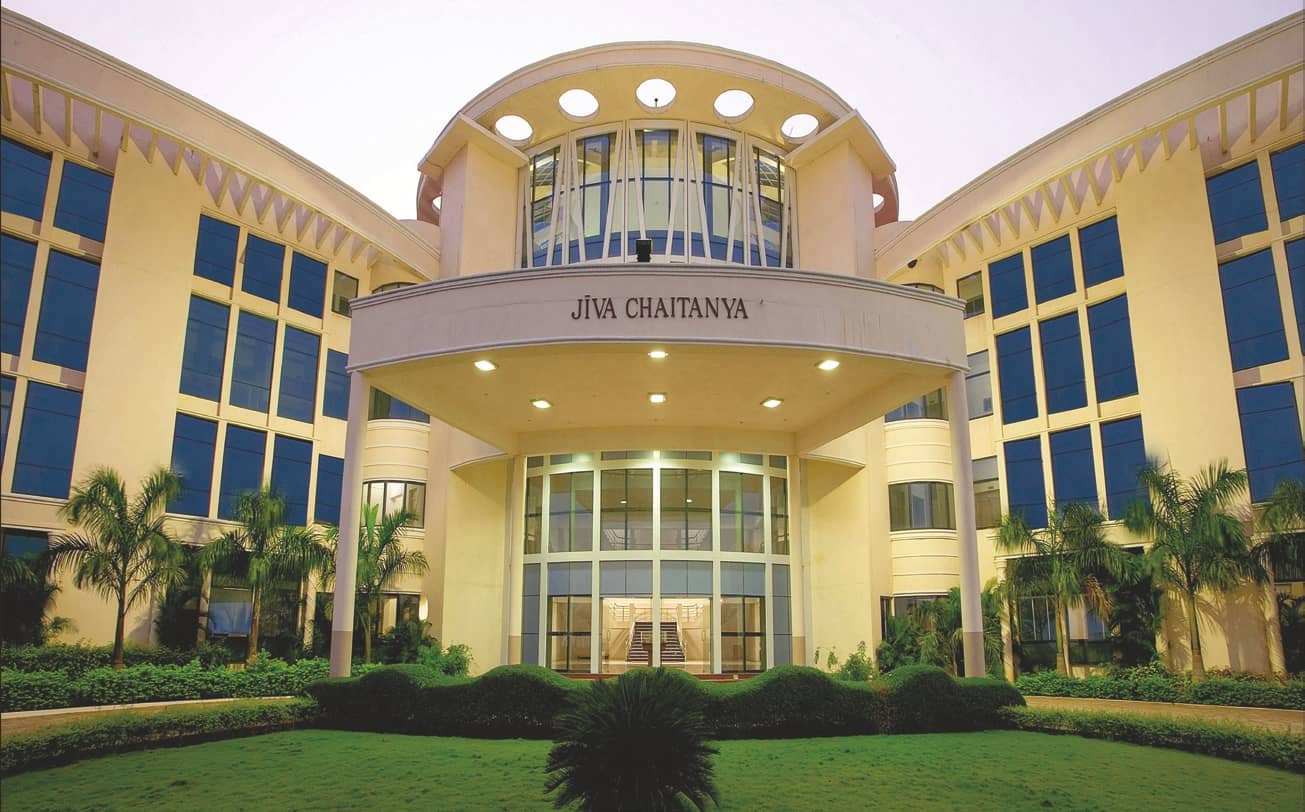 TOGETHER BY DESIGN
Borrowing a phrase they often use to describe themselves, Oscar and Ponni are indeed 'together by design'. At a young age, when Ponni accompanied her structural engineer father – who built bridges, tunnels, buildings, etc. – to his sites pan India, it gave her a phenomenal exposure to building, spurring dreams of building beautiful buildings and becoming a leader in architecture. On the other hand, Oscar's quest began in his hometown of Mangalore (now Mangaluru), a coastal western town, where he was stirred by the local Portuguese and Mangalorean tile architecture. This was coupled with an interest in building miniature models, exploring carpentry at school workshops, and a fascination for the sciences – hence, architecture became the natural choice of profession for him.
What started as a passion in their youth continues to propel them even today, when both look to contextual architecture, historical buildings, as well as local culture and climate, to form the basic vocabulary for their designs, apart from drawing inspiration and knowledge from nature itself. Speaking of inspiration, both architects are stimulated by similar architects and structures. While Ponni admires celebrated Iraqi-British architect Zaha Hadid, calling her an absolute innovator, who persevered relentlessly in the face of criticism and fearlessly conquered gender bias; Oscar considers Hadid's project – The Heydar Aliyev Centre in Baku, Azerbaijan – to be an iconic structure, hailing it for its distinctive, flowing lines and lack of sharp angles.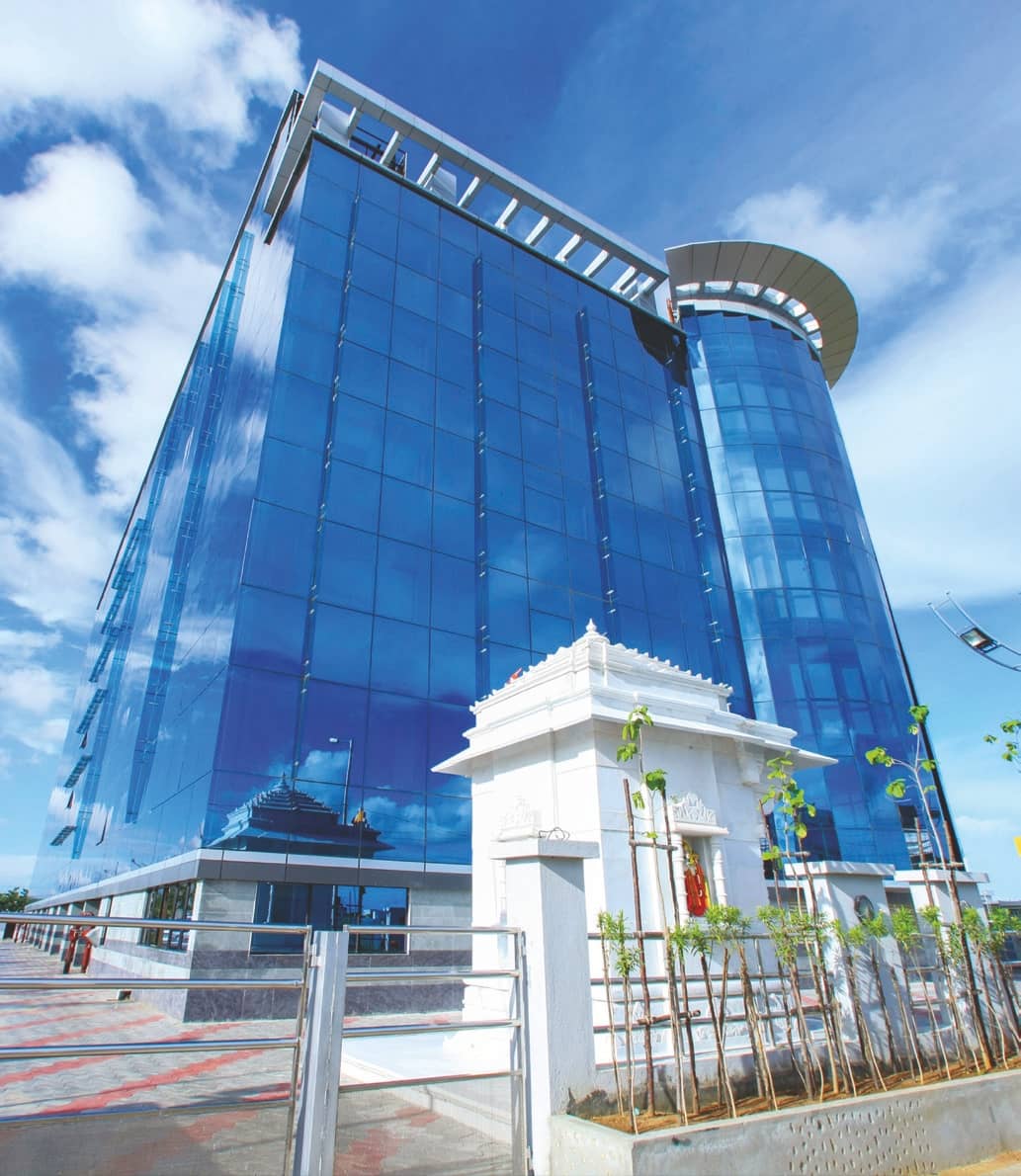 On the other hand, Ponni feels that Sir Norman Foster's pursuit of the art and science of architecture has resulted in one building triumph after another, each one unique. "He has re-invented the tall building, producing Europe's tallest and arguably first skyscraper with an ecological conscience, the Commerzbank in Frankfurt. He cares passionately for the environment, designing accordingly. From his very first projects, it was evident that he would embrace the most advanced technology appropriate to the task, producing results sensitive to their sites, always with imaginative solutions to design problems. His design objectives are guided not only toward the overall beauty and function of a project, but for the well-being of those people who will be the end-users. This social dimension to his work translates as making every effort to transform and improve the quality of life. Sir Foster has produced a collection of buildings and products noted for their clarity, invention, and sheer artistic virtuosity," confesses Ponni in awe.
Oscar too is a fan of Sir Foster, naming his project, the UK's iconic skyscraper more commonly known as 'The Gherkin' as one of the first environmentally progressive buildings in London. The building in question is supported by an exoskeleton structure, and is designed so ventilation flows through the entire building. Similarly, Frank Lloyd Wright has left an impact on the couple, who are struck by how forward-thinking he was and how his five key principles of design are still relevant today.
"Not only did he design buildings to respect the natural environment, but he emphasized a sense of shelter. While he was thoughtful in his use of natural materials, he also fully embraced technology. He had an overarching belief that architecture should be a complete work of art and that all elements should contribute to the whole," says Oscar.
MASTERS OF THEIR CRAFT
In a similar vein, Oscar and Ponni are known for giving a focussed treatment to each project they undertake. Ponni adds that there is no one-size-fits-all approach in architecture. "Each building project should respond to its very unique context: site, climate, social, budget and materials. Buildings also need to be able to age well, to adapt to changing requirements and have flexibility to accommodate various uses. They should also be built sustainable, in both the materials that they use during construction and the energy resources that they require to function," she professes.
You can read up to 3 premium stories before you subscribe to Magzter GOLD
Log in, if you are already a subscriber
Get unlimited access to thousands of curated premium stories and 5,000+ magazines
READ THE ENTIRE ISSUE
March 2020