THE DESIGN TRINITY
Architect and Interiors India
|
September 2020
WITH A WIDE ARRAY OF PROJECTS UNDER THEIR BELTS, KANHAI GANDHI, SHRESHT KASHYAP AND NEEMESH SHAH OF KNS ARCHITECTS ARE FULFILLING THE OBJECTIVE THAT THEY BEGAN THEIR PRACTICE WITH – CREATING CONTEXTUAL, ARTISTIC AND BESPOKE DESIGN SOLUTIONS
The year was 1996; three college friends came together to commence a business venture for the manufacture and retail of hand-made ceramic tiles. It was around the same time that the trio of architects also got an opportunity to work on a massive architecture project that was to represent 'a walk through Indian history', for which they conducted a detailed study on the history of Indian architecture and all its eras. While the project itself did not take off, it led to the formation of an architecture and interior design firm – KNS Architects, which was officially launched in 1997.
Named after its founders, the firm has – since inception – carried out an extensive spectrum of design projects. These range from master planning to hospitality and retail, as well as residential to commercial, and are located across India and overseas – in the United Kingdom, Singapore and now the USA. Over the years, they have worked on bungalows, second home schemes, high-end apartments, commercial interiors, restaurants, clubhouses and showrooms. Yet, in all this time, the firm has never limited itself to a design philosophy or approach, probably why they have survived and shone in this competitive industry.
"We are constantly working on new ideas and out-of-the-box concepts, as well as exploring different materials. We do not have a signature style, and that gives us the freedom to create and innovate," states Neemesh Shah, co-founder & principal architect, KNS Architects.
Shresht Kashyap, also co-founder & principal architect at the firm, adds that their practice lays special emphasis on "creating a personality for the site," an endeavour they strive to achieve with each and every project they undertake.
"For us, the site context plays a major role in defining the design of a building or a space. All our designs are contextual. We even have a theory based on it – 'my space, your space and our space', wherein, 'my space' refers to the architect's perception, 'your space' refers to the client's outlook, which eventually becomes 'our space', since the final output of the project is the amalgamation of the designer's perception and the client's outlook. Our belief is that all these elements cohesively engender the design of a space. We, per se, don't believe in limiting ourselves to a design style. That's how we tend to do a lot of diverse work," confesses Kanhai Gandhi, the third pillar of the triad and co-founder & principal architect at the firm.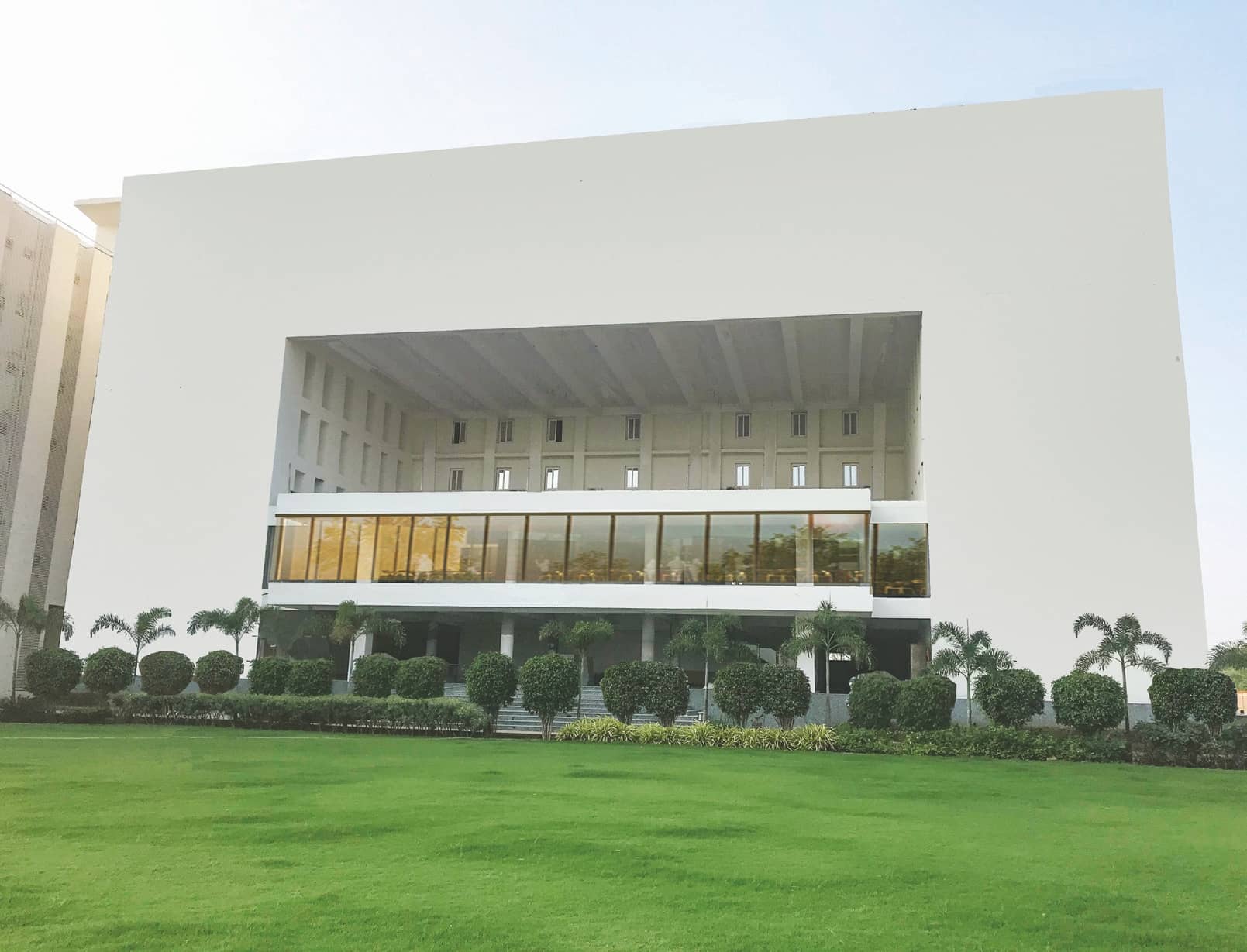 ACCIDENTAL ARCHITECTS
Interestingly, all three founders chanced upon architecture, never really deliberately intending to pursue it as a profession. While Kashyap hailed from a creatively-inclined family, he was personally more inclined towards sports. However, when his best friend mentioned that he was planning to be an architect, it piqued a young Kashyap's interest, leading to an exploration of architecture as a subject and the realisation that an architect's imagination translated simple lines on paper to physical structures. He was attracted to the idea that spaces thus designed would exist for people to see and interact with, and he was convinced!
At the start, it wasn't all smooth sailing though, as he was still not completely inclined towards architecture. "My professor once called me a visiting student. Then, in the third year, while doing an 'eski' – an assignment you are given at the beginning of the day for which you must submit the entire design with all relevant drawings by end of day, the same professor saw my work and remarked that if I can work like that, then why am I wasting my time. That's when I got serious and started working towards learning what architecture truly was," he says about his wake-up call. Kashyap was ultimately rewarded for his hard work when, many years later, the very same professor was so impressed with a project he saw that he asked who its designer was, and upon realising that it was his former student, he was extremely happy and proud, which served as a great source of motivation for the young designer.
For Gandhi, whose family had a business background and consisted of consulting chartered accountants, the decision to pick science as a stream over commerce was a monumental one. At the same time, he had always been curious about the history of art, architecture and culture, and how it influenced the evolution of mankind. Also, his teachers saw his natural ability to innovate and create, encouraging him to pursue art and crafts. Finally, Gandhi opted for science, drawn by its ability to answer the unknown and offer logical solutions for the same. During his junior college days, this curiosity about how structures were built and their impact on society, led him to take up architecture and design as his chosen career. "I believe that architecture and design have a lot to do with common sense and one's observations. They require a lot of self-learning, something that I have strived to inculcate within myself," admits Gandhi.
Shah too had never harboured any dreams of becoming an architect, despite the fact that his father belonged to a creative field. He was contemplating his career options, when a friend suggested that he check out an architecture college and take the entrance exam. It was during that visit that he observed the other students' work and was left inspired. Realising that design too is a form of expression and a language in itself – with every structure depicting something, his mind was made up to study architecture, and the learning curve has continued since. "It's a never-ending journey; as a designer, there's always more to learn. There's so much to absorb in every project, right from designing to completion," Shah feels.
THREE WISE MEN
In fact, despite their long innings and vast experience, the trio still consider themselves to be students of architecture – a prudent attitude indeed. Antoni Gaudi is a mutual role model, admired for his free-flowing forms, imagination and creativity, supported with thorough engineering prowess, as well as for the vast repertoire of work he created. In fact, Gaudi's fluid forms resonate across myriad KNS projects, making them a real treat to behold.
Among Gaudi's projects, Kashyap considers the Sagrada Familia in Barcelona his muse, inspired by its detailing, engineering, and – most of all – expression of the architect's creativity and imagination. Having studied the methodology of how the dome for the Sagrada Familia was perceived and constructed using mirrors and pendulums – no doubt an impressive feat at a time when its makers didn't have the computer software to assist in realising their vision, Gandhi too became a fan of the iconic structure. For Shah, it is Gaudi's Casa Mila and Zaha Hadid's Guangzhou Opera House that have always been favourites, both for their graceful forms.
Speaking of flowing forms, Kashyap observes: "We can let our creativity flow limitlessly; the only restriction it has is in its translation and implementation, which science takes care of. Hence, both have to work hand in hand."
Gandhi thinks that architecture is a delicate balance between science and art, stating that: "To augment and translate intangible creativity into a tangible, functional design is the balance between the two."
"While designing there are a lot of factors which need to be considered, for e.g. location, climate, wind pressure, etc. Science helps in implementing the design," adds Shah.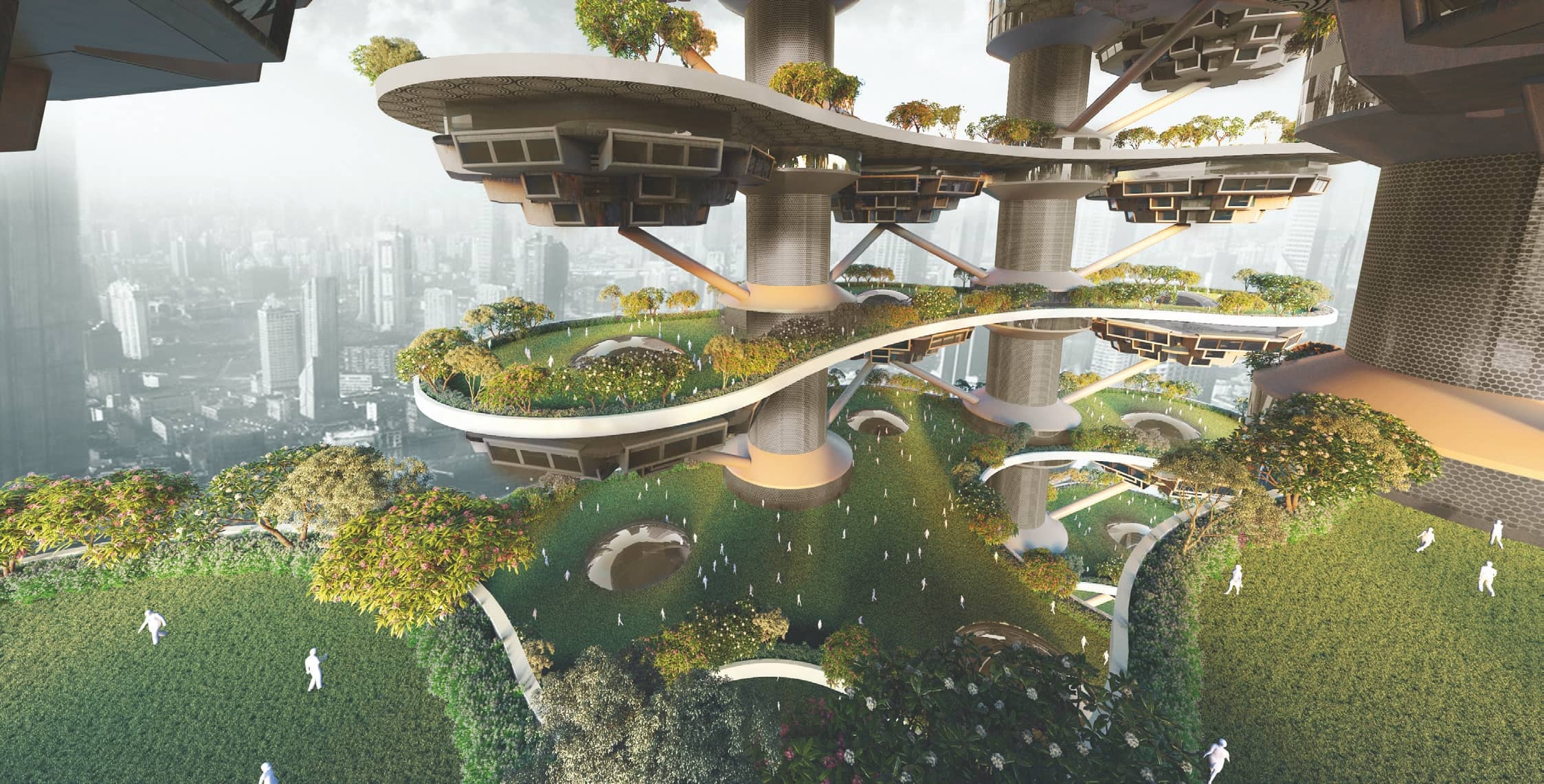 A FINE BALANCE
"If we look back in time, we see how architecture has evolved from the Indus Valley civilisation to the temples of the south to Mughal architecture; the technology was so advanced. Those structures have stood the test of time – aesthetically as well as technically," Kashyap points out.
In that sense, we reside in an exciting time with the advent of technology empowering architects to create all sorts of magic with their designs. The three architects are particularly fascinated by prefabrication methods and digital printing technology, suggesting that their use offers a combination of sustainability and upcycling choices, making it a great way forward.
Shah further states that designers have evolved in the past few decades. "Technology, travel and awareness play a very important role. People are more open-minded now and are ready to explore; they are ready to accept and appreciate designs that have never been implemented. It's a constant learning process and it's only getting better with time," he opines.
Positive change is certainly here to stay, and Gandhi welcomes it, saying: "Even after 40-50 years of independence, the architecture industry in India was not moving. There was a regression in the overall design quality, where we were just aping the west. However, now we can see architects – as a community – becoming more responsible and responsive when it comes to protecting the climatic and cultural essence of the places where their designs will be executed."
In this regard, KNS understands that materials and concepts have a strong correlation. For instance, one such material of their preference is wood. At KNS' 30,000 sq-ft villa project in Washington, the five-acre plot is surrounded on all sides by conifer trees. It's a modern contemporary residence, built as a composite structure of steel and wood. Of course, wood was picked for its sustainable, biophilic and contextual qualities. Similarly, for the Modi Yoga Retreat, a wellness retreat on the banks of the Ganges river in Rishikesh, the colour palette was inspired by the natural surroundings. Wood has been incorporated along with glass, lending the space a modern touch within its natural setting.
Whether it is marrying science with art or merging old and contemporary, KNS Architects strike just the right chord. As a matter of fact, their dream project – Urban Forest – is a perfect melange of technology and sustainability. A conceptual project designed to represent the future of commercial spaces, this office building has been visualised as a kalpavriksha – a living tree that is significant in Indian mythology. People can live on it and off it. Adding to this, another concept that KNS wished to incorporate in the design was that the human mind always wants to do what it cannot do, such as fly. Therefore, they imagined the work pods as fruits of a tree – hanging atop the structure; from here, you can look at the sky, get a feeling of being on top, and also gaze down at the ground as if you are suspended in air. A delightful idea that would catch the fancy of many if it came to fruition.
You can read up to 3 premium stories before you subscribe to Magzter GOLD
Log in, if you are already a subscriber
Get unlimited access to thousands of curated premium stories, newspapers and 5,000+ magazines
READ THE ENTIRE ISSUE
September 2020