RETHINKING DESIGN
Architect and Interiors India|July 2020
HOW THE INDUSTRY IS ADAPTING TO A TURBULENT 2020
When the clock struck midnight on December 31st 2019, the hopes and dreams for 2020 were possibly higher than most other years, especially in the UAE. This year was supposed to be the one that surpassed all others, everything was leading up to Expo 2020, an event bigger than ever seen before in the region.
While Expo 2020 is still a reason for optimism, the year to date has been anything but smooth.
What we didn't know while fireworks were exploding over the skies of the Middle East on New Year's Eve, was that in China, the first reports of pneumonia being brought on by a virus were being received in Wuhan, a city of 11 million people.
In a few months, that virus – now known as COVID-19 or coronavirus – had become a global pandemic, causing thousands of deaths and infecting many, many more.
Life, as we know it, has changed, perhaps forever. While the world is in lockdown, many industries are on hold. It has effected livelihoods and businesses the world over. While we got used to working from home and connecting with people remotely, projects big and small had to be put on hold, hotels closed, and the F&B industry brought to a standstill.
As ever, when it comes to times of adversity, the ones who adapt and get creative will survive, and perhaps even thrive when this is all over.
To find out how the design industry is responding to the situation, we reached out to some of the leading figures in the Middle East region.
Here's what they had to say at the time.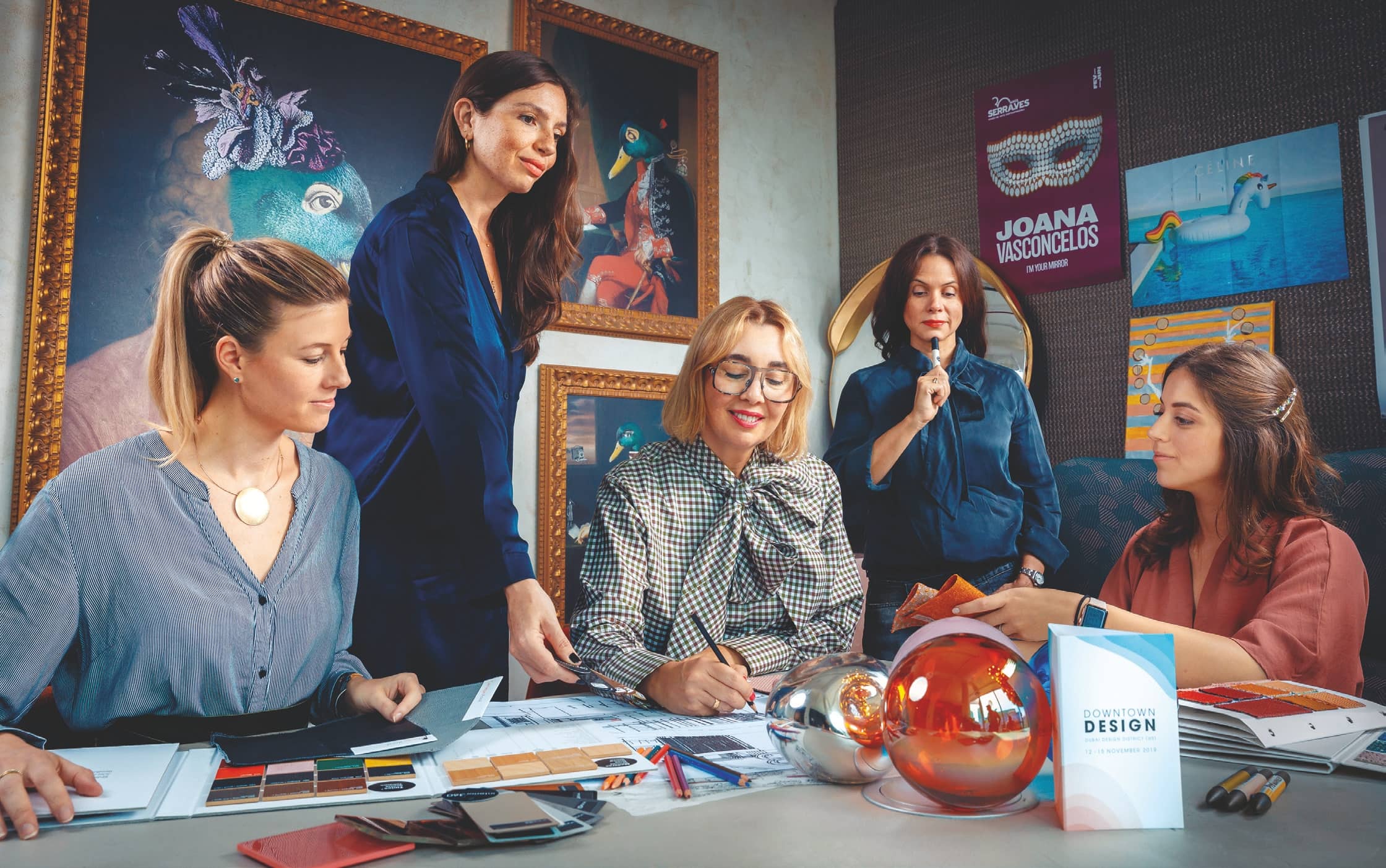 ISABEL PINTADO, WILSON ASSOCIATES
As disconcerting as the current situation is, we have found our clients are continuing with their developments so far. We have recently completed the tender package for the new MGM at The Island (in Dubai's The World project, off the coast of Jumeirah) and are in the thick of designing The Island's central feature.
We are working closely with WASL, MGM and Mirage Leisure & Development to meet the agreed timeframes, while all of our meetings now take place through video.
Another fascinating project we are currently busy with is the Marsa Al Arab Development, where we are working closely with North25 as well as Jumeirah and the team of leading consultants.
In addition to these two large projects, we are currently mobilising a team to start the design of a new Hakkasan Restaurant in Riyadh, four new F&B outlets in Al Khobar and Riyadh, as well as a number of projects outside the region.
We remain busy and hopeful during these uncertain times.
COMMUNICATION
I have been in touch with a few colleagues, who own or run design practices in Dubai, and we are keeping each other informed. I believe most of their scenarios are similar to ours, where projects are continuing to progress, although different firms have taken different measures. At times of distress such as this one, we are all concerned with keeping our staff safe, businesses running, and avoiding having to take any drastic measures regarding changes in our staffing.
While we have little chance to communicate, we do know we can rely on each other and I hope we will all come out of this situation stronger and wiser.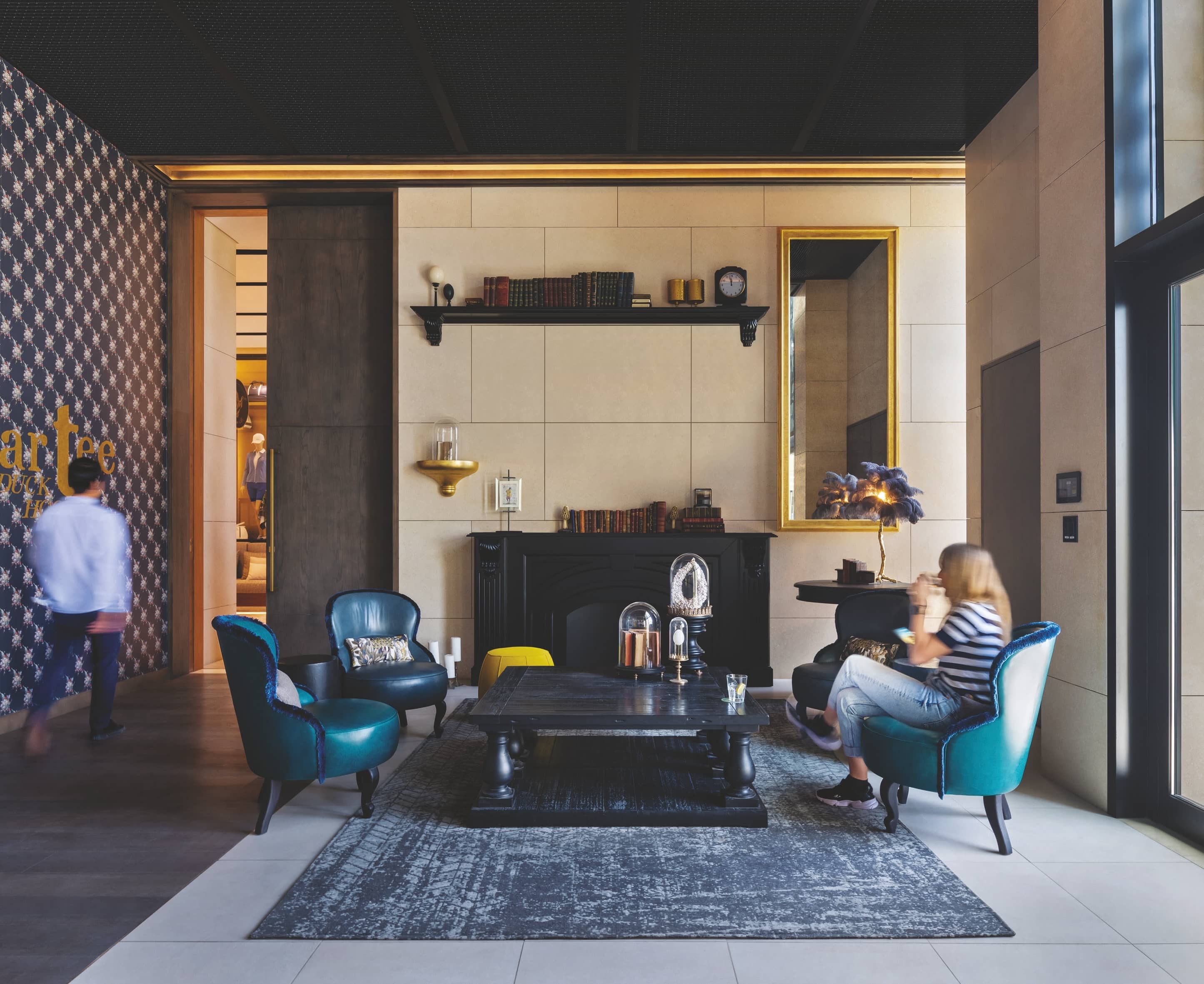 SAFETY
We implemented from the beginning of all this a closed door policy, where suppliers nor guests are allowed in to the office, and all meetings between clients and project teams are happening virtually online.
Our staff have been in a remote working scenario from their homes with only a skeleton team based in the office at this point (unless we're otherwise directed by the authorities).
All clients, project managers, and operators have respected our decision, and we can see it is becoming the norm with everyone in the industry whilst precautions are needed.
THE FUTURE
I believe our social behaviour and how we interact with each other will change, it will become the new normal to not shake hands, to keep a minimum distance from others, and expect virtual meetings to remain the norm for some time.
Such change of behaviour will definitely instruct a different approach to social areas within our projects, including how people interact, how we deal with surfaces, for example.
Longer term, I believe we will see a cash flow issue, which will affect very strongly firms with no reserves. This is a reality we all must face and we need to carefully structure our contracts and programmes as we anticipate this pattern will continue for the foreseeable future. Contractual and financial savviness in managing payment delays will become part of the new norm. The industry needs to start applying much stricter policies in regards to payments to create a healthier cashflow.
WHAT NOW?
For the time being, I believe we will need to approach remote work setups as a norm; this means implementing a strong planning process as to manage resources and projects successfully while we adjust to working in this alternative way.
You can read up to 3 premium stories before you subscribe to Magzter GOLD
Log in, if you are already a subscriber
Get unlimited access to thousands of curated premium stories and 5,000+ magazines
READ THE ENTIRE ISSUE
July 2020