NEW VISTAS
Architect and Interiors India|June 2020
FAÇADES ARE AN IMPORTANT ARCHITECTURAL CONCEPT THAT GIVES A BUILT SPACE ITS IDENTITY AND LOOK, WHICH MAKES THEM A VITAL DESIGN ELEMENT – ESPECIALLY THE LATEST ONES ON OFFER
Façades are the most important building element from both users and architects' point of view. Designers are constantly researching and experimenting with new kinds of façades using different materials like rusted iron panels, copper, even high-pressure laminates, wood and wood finishes.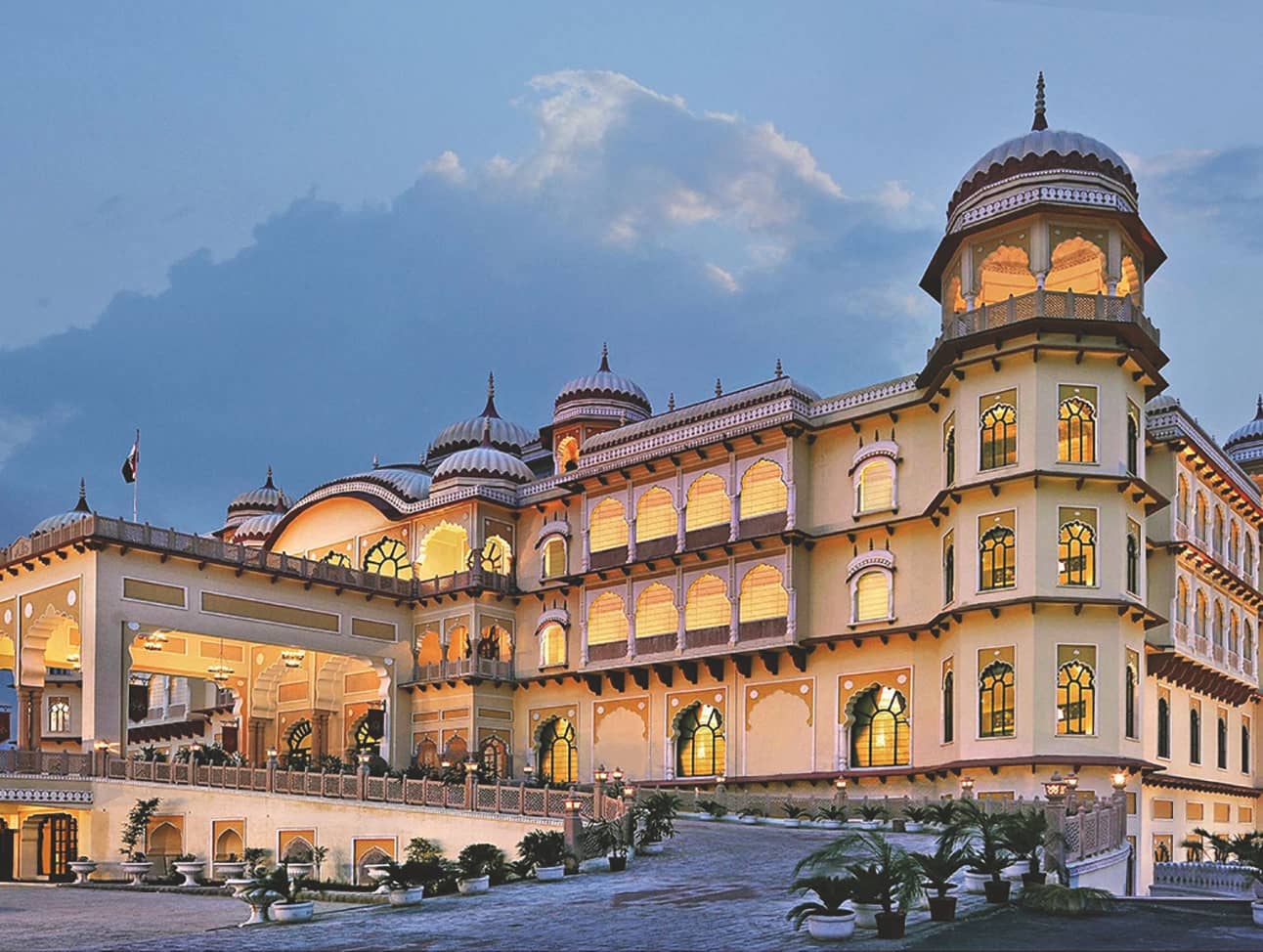 "The new age innovation in façades revolve around users' comfort, along with being energy efficient. The use of sustainable and eco-friendly material is finding a market in demand for itself in the façades industry," says Saurabh Sood, founder of Nature Homes.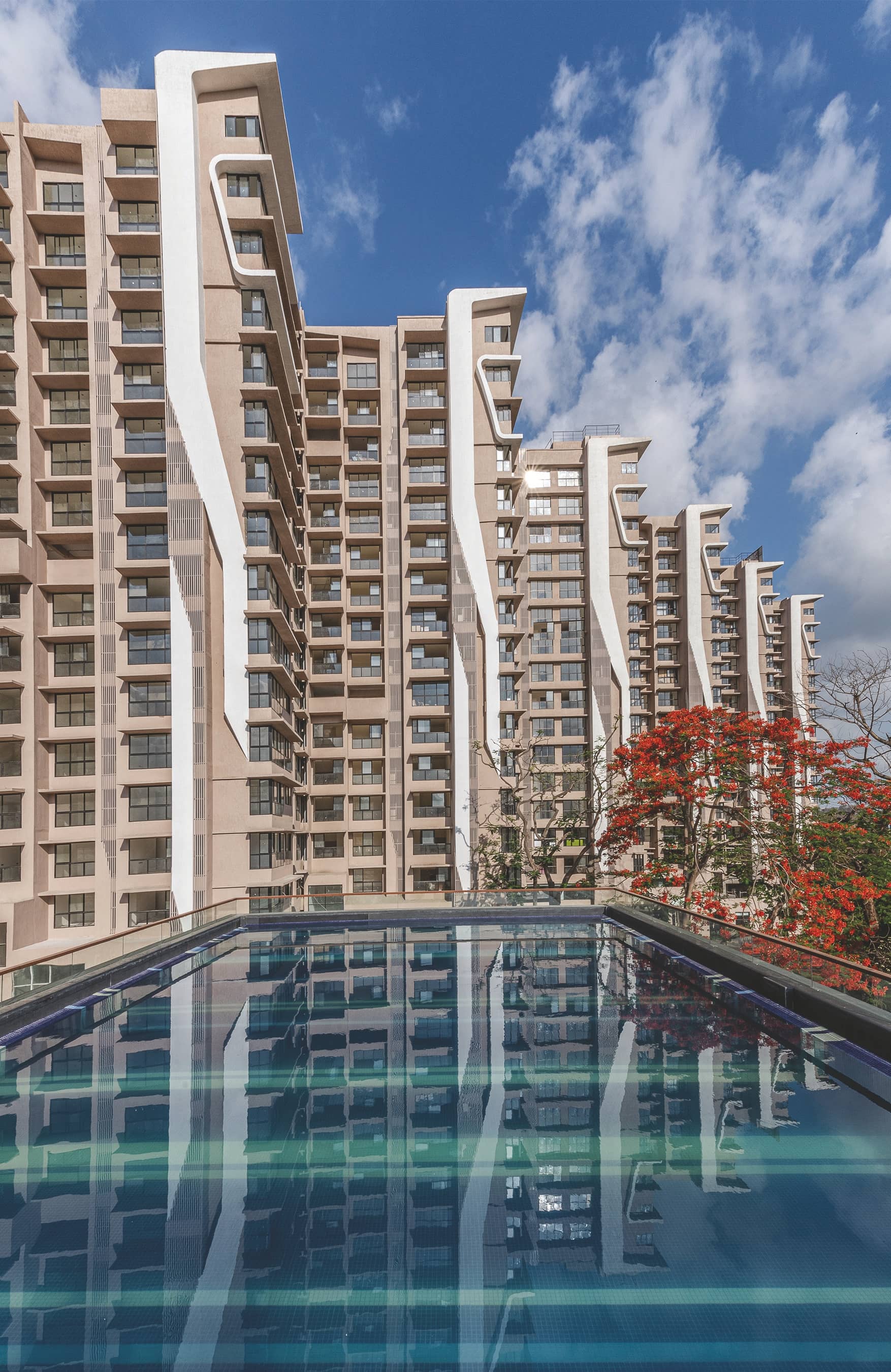 Häfele offers a specially-engineered range of ultra-compact slabs from Dekton (Spain) that can be used for exterior applications like wall cladding. Vikas Pandita, product manager, Surfaces and Water Solutions, Häfele India, avers, "The material is impervious and does not allow moisture to settle on the walls, resisting the development of agents like fungus. It also helps in conservation of energy as the external heat is not easily transferred to the insides of the building and vice versa."
In the past, the façade methodology remained complementary to the structural systems, along with other factors like climate and aesthetical preferences. "With the inception of framed structures, precast and prefabricated façades are going to define future façades, and we are sure that prefabrication and modularisation strategies are being adopted," says Anu Prabhakar, principal architect/ VP, Housejoy.
DO THE NEW
Façades are the most difficult to design too, since the perception of iconic and technologically advanced façades is changing frequently. Architects and engineers are researching and experimenting with new and complex façade forms and patterns. "A good façade design turns any building or structure into sculpture, which elevates the aesthetic senses of human beings. For that, a good design needs to be executed with utmost precision as well as good quality of material and workmanship," state Gaurav Sanghavi and Harsh Pote, co-founders, Pentaspace Design Studio.
Automated façade skins, geometric designs, self-shading screens and vegetation facades are pushing the limits of design perception; creating rich, innovative spatial experiences through both physical and digital interventions. Deepak Kalra, principal partner, RMDK, opines, "There has been a re-emergence of blending the form and function within the façade, instead of them being merely aesthetic skins. Depending on the scale of the project, the new façades also aim at bringing the inside in, through a usage of materials like wood and glass."
Piyush Srivastava, national façade manager, Schueco India, opines, "There have been numerous fast-paced developments in the façade industry, especially in the west, and they are gradually being adapted into the Indian scenario to suit local needs. Energy conservation is an important subject owing to the climatic conditions which led to the design and integration of high-performance façades with credible wind resistance and water tightness certification."
You can read up to 3 premium stories before you subscribe to Magzter GOLD
Log in, if you are already a subscriber
Get unlimited access to thousands of curated premium stories and 5,000+ magazines
READ THE ENTIRE ISSUE
June 2020