LUXE ABODES
Architect and Interiors India
|
October 2020
LUXURY HOMES HAVE CHANGED THE LANDSCAPE OF HOUSING IN THE COUNTRY WITH BIG TICKET PROJECTS THAT HAVE ENSURED REALTY STAYS AFLOAT
Luxury homes have always been a segment of real estate that has seen an upper trajectory in terms of growth rate. As a segment that has shown positive signals, the pandemic has not really dimmed demand in this sector.
NEW LAUNCHES
There are several launches of luxury residences that are in the pipeline. The demand for luxury homes has always been high and has gone up in the post-COVID-19 context. Luxury homes with amenities that match form and functionality are popular in the luxury space and new age developers are making changes to stay relevant with unique projects. Due to the evolving tastes and aspiring demands of buyers, a growing niche of forward-thinking developers are launching exotic and exquisite theme-based projects in places like Goa.
Eshwar N, chief marketing officer, Casagrand, explains, "Compared to regular homes, luxury homes are valued within the top 10% of properties on the local market and are considerably upscale in size, location, constructed and finished with high-end materials and designed with remarkable architectural details and distinct amenities."
DESIGN DETAILS
New age homes define luxury not only in scale but also exclusivity of spaces catering to the functions of the house. Interior designing is a combination of both functional and aesthetic elements. "Furniture with integration of metal/ precious stones in various furniture items, use of frameless windows to give a clear vision and sense of openness and lighting fixtures and modern chandeliers, which add to the overall ambience of the space, are trending in luxury home design," say Meetu Goel and Vikas Goel, founders, Lavana Interiors.
Green area concepts within houses, which add to the warmth of the space, home automation, and modular kitchens with an island and high-end modular accessories, are other features that are gaining good acceptability in such homes.
Shobhan Kothari and Anand Menon, partners at ADND, aver, "Bespoke design which is highly customised and exclusive is often associated with luxury. Design may or may not be expensive, but its detailing and workmanship is attuned to great craftsmanship and resonates luxury."
Luxury homes have a concept and the designs for such homes are based on themes as compared to other homes. "Currently, we are noticing the inclusion of a lot of artisanal work and the finishes of the final product are highly impressive and as accurate as a designer visualises," says Suraj Mittal, founder, Future Concepts.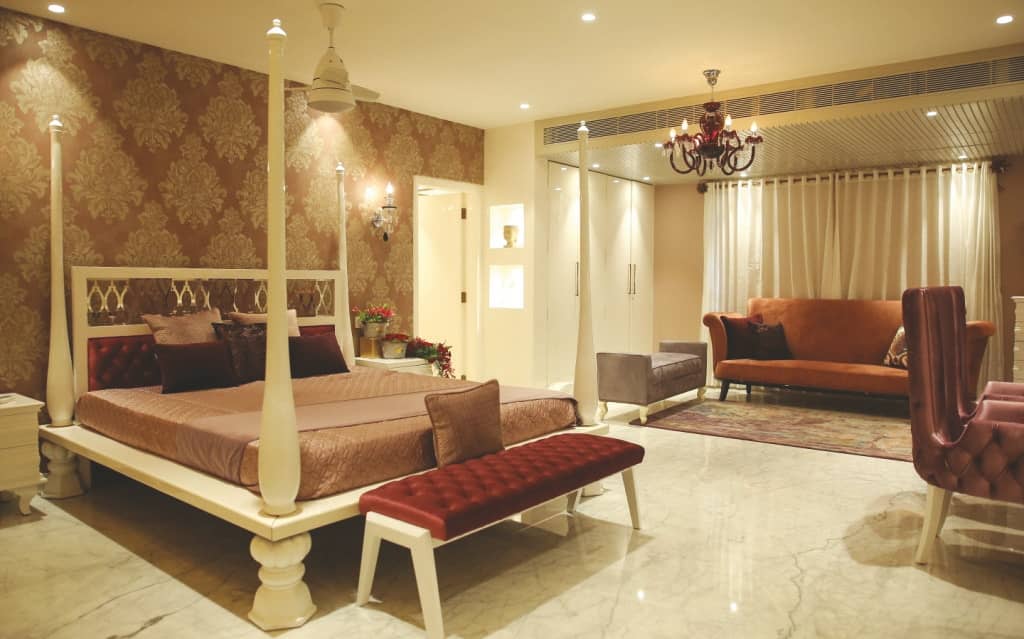 SMART CHOICE
You can read up to 3 premium stories before you subscribe to Magzter GOLD
Log in, if you are already a subscriber
Get unlimited access to thousands of curated premium stories, newspapers and 5,000+ magazines
READ THE ENTIRE ISSUE
October 2020