INTRINSICALLY INDIAN
Architect and Interiors India|July 2020
WITH DEVI RATN, DESIGNERS GROUP RETAINS THE INHERENT APPEAL OF A HERITAGE TAJ PROPERTY, WHILST CLEVERLY LENDING IT A CONTEMPORARY CHIC – ALBEIT LOCAL – DESIGN LANGUAGE
Devi Ratn, Jaipur – IHCL SeleQtions, is quite the desert marvel. Set against the striking backdrop of the Aravalli Range, this heritage, boutique hotel embodies the glory and glamour of its home city. Spread across an expansive area of 20 acres, this development has all the makings of a quintessential Taj property. Preserving this quality from the original structure, it has recently been skillfully renovated by Designers Group to reflect a contemporary aesthetic, in turn ensuring that its design is in keeping with the times, yet pays subtle homage to its historic past.
It all began when Taj Hotels was to launch a new boutique brand – IHCL SeleQtions. Although the architecture of Devi Ratn's existing structure was quite remarkable, the interior did not conform to the envelope, and Designers Group was brought in and assigned with the task of its renovation. Given the sheer reputation of Devi Ratn as an individual brand, Taj Hotels was not in favour of diluting the brand during this exercise. As a result, the original architecture became the guiding concept for the comprehensive makeover scheme. With a brief set of guidelines from the client, the design team got to work, aligning their plan with the 'Ratn' theme, while also choosing to reflect the venerable Taj as a brand, thus keeping both entities alive through the design.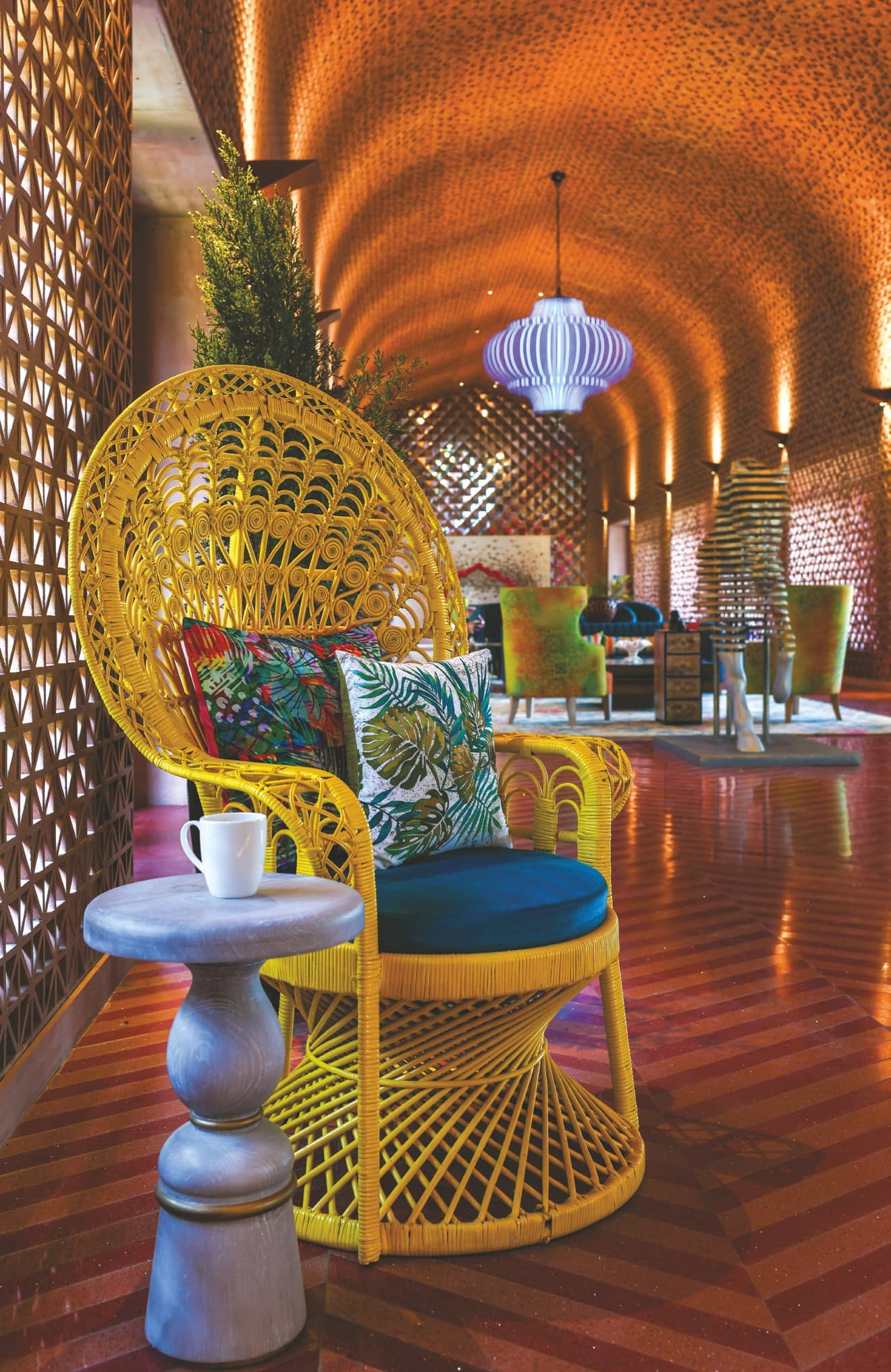 "The major challenge was the short time span provided for this extensive project, as Taj was supposed to launch its boutique category soon; hence, most of the original civil work was retained in order to finish the project in the stipulated time span," says Khozema Chitalwala, principal architect, Designers Group.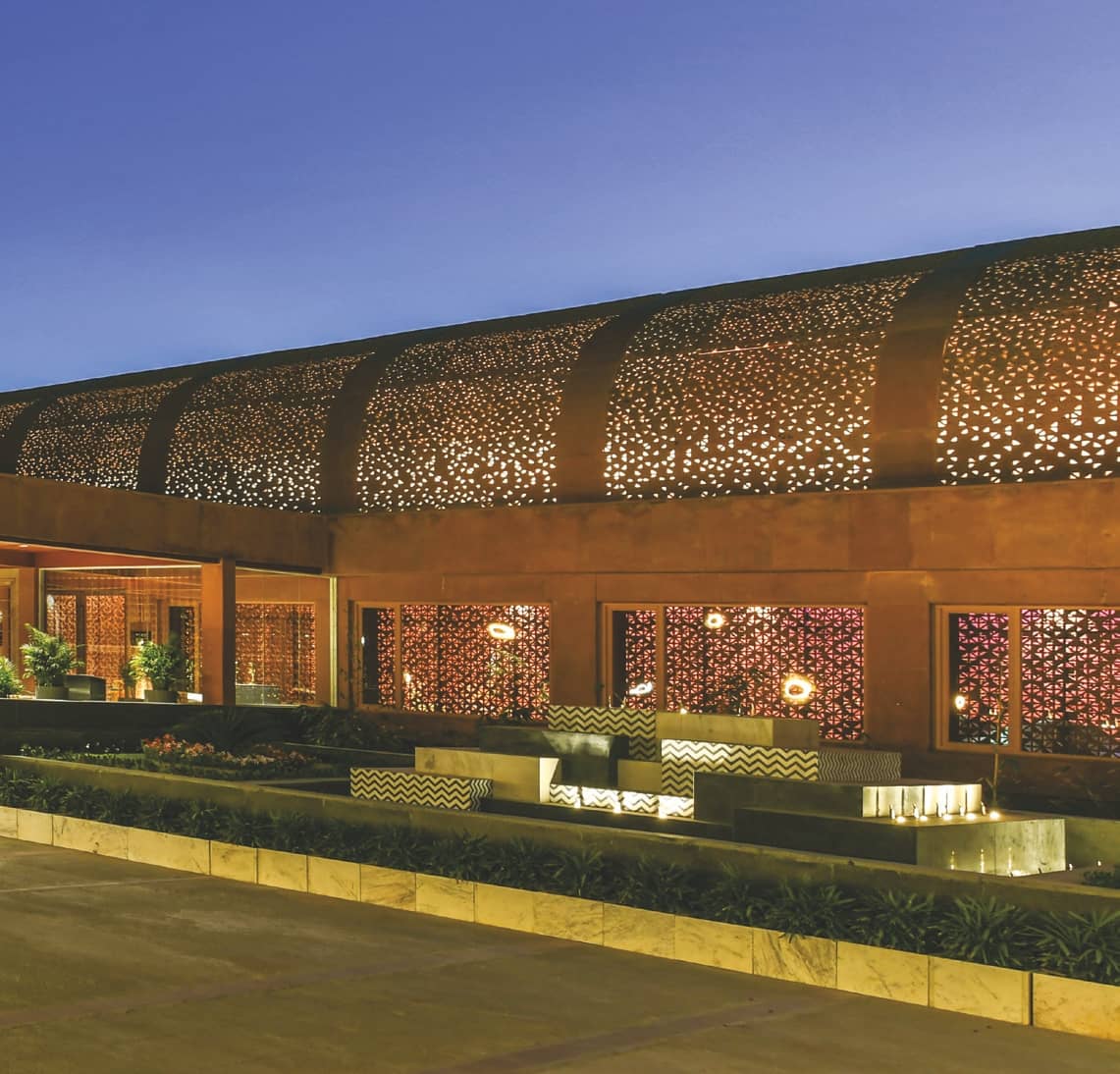 Of course, the final product gives none of this away. The entrance porch creates an immediate impact, as visitors are greeted with a gleaming ceiling design and interesting lighting elements. In addition, the space features an operational auto rickshaw as well as a royal chariot, both of which make for a great canvas for Jaipur's indigenous art to be showcased, while also serving as a means to give guests a tour of the entire premises. One then enters the hotel through the airlock lobby, comprising a trendy furniture set-up, a toast to the local craftsmanship.
You can read up to 3 premium stories before you subscribe to Magzter GOLD
Log in, if you are already a subscriber
Get unlimited access to thousands of curated premium stories and 5,000+ magazines
READ THE ENTIRE ISSUE
July 2020