CRIMSON FOURSOME
Architect and Interiors India
|
August 2020
AN EYE FOR DETAIL AND BOUNDLESS CREATIVITY DEFINE THE WORK OF RED'S APOORVA SHROFF, MAITHILI RAUT, RAJIV PAREKH AND EKTA PAREKH, EVEN AS THEY CONTINUE TO EXAMINE AND TWEAK THEIR APPROACH TO CREATE EVEN BETTER PROJECTS
A
lthough the moniker has a deeper meaning, the colour association is obvious – and not a bad connection to make either. After all, while reD stands for Research & Enquiry into Design, the practice as well as the four partners that helm it, symbolize all the great qualities of the colour red. Passion, energy, and adventure certainly reign supreme when it comes to the work that this young studio carries out, but – above all else – there is a powerful force that seems to drive them forward, propelling them to question, analyse and innovate with each new project they create. At a time when cookie-cutter designs are becoming the norm, this is undoubtedly a welcome approach to architecture and its connected disciplines.
And reD certainly indulge in the whole gamut – from product design to interior design in addition to architectural and urban design, making their practice a truly multidisciplinary one. Despite this, the process for and approach towards each of the above is equally rigorous and comprehensive, a sentiment that all four partners at reD share.
"We have strived hard as a practice to not get slotted in a specific niche and believe ourselves to be pure designers – not limited by typology or scale," says Rajiv Parekh, partner, reD. He co-founded the firm in 2004 with his wife Ekta, who is also a partner at the firm and an alumna of Kamla Raheja Vidyanidhi Institute of Architecture and Environmental Studies (KRVIA), just like Rajiv. The duo followed their undergraduate degrees with postgraduate degree courses in the USA. While Ekta chose the University of Pennsylvania, Philadelphia, majoring in theory and design; on the other hand, Rajiv picked PrattInstitute, New York, to study architecture. The pair returned to India and set up the practice with an aim to create a purpose and process-oriented international benchmark for contemporary architecture and design.
Subsequently, they were joined by Apoorva Shroffin 2006 and Maithili Raut in 2011, both of whom are partners at the firm and bring a unique perspective to the multifaceted practice. In fact, the foursome pride themselves on being able to design anything from the most miniscule hinge – which would play a pivotal role in the way a project feature functions, to setting out the master plan for a 100-acre educational campus, all with the same zeal and attention to detail.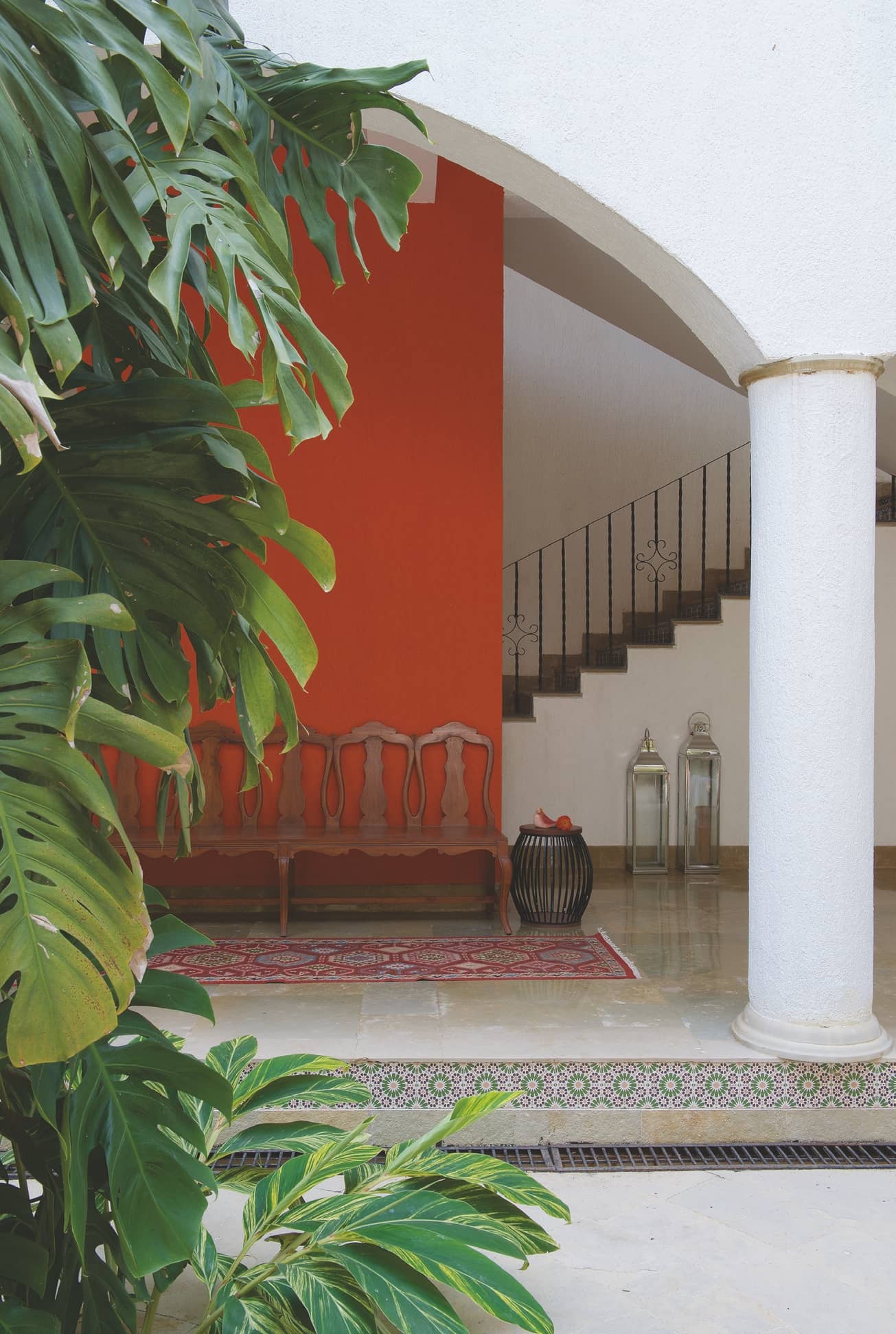 RED-Y TO ROLL
In fact, Rajiv and Ekta's first independently-handled project was a 110 sq-ft bathroom in Chembur, Mumbai. "Of course, since we had a free hand and the implicit trust of our client, we went all out to do all the things we had imagined, blurring the larger picture of it being just a bathroom and not the master plan for a city! Needless to say we learnt that restraint is a quality worth honing," Ekta recalls fondly.
As far as lessons learnt go, it was Raut's maiden project – the interior design of a small clothing store, which she worked on with good friend Shefali Balwani of Architecture BRIO – that taught her the importance of design collaboration with someone whom you have a synergy with. "So many years later, our long-standing practice at reD is a testament to this as well," professes the alumna of CEPT University, Ahmedabad, and Columbia University, USA – where she studied architecture and urban design.
For Shroff, who completed her undergraduate studies at KRVIA and went on to earn a postgraduate degree from the University of California, Los Angeles, USA, it was her own home project that constituted her initial big break. She states: "It was challenging for there was no client to hide behind. To this date, I marvel at the multiple decisions I took despite my complete lack of experience and, 10 years later, the fact that I'm still proud of it, makes it memorable for me."
Despite the varied ways in which they kick-started their design journeys, and the unique personalities – their own distinctive cabins reflect this best – and perspectives they bring to the table, this foursome has tons in common. Besides their enviable educational backgrounds, each of them has benefitted from an international exposure to architecture & design through their stints in the USA (all four) & France (Ekta & Raut), something that also became a fine starting point for the young architects.
TAKING OFF ON A RED-EYE
Of course, there has been no looking back since, with hard work and sleepless nights paying offers the practice has made a name for itself. Obviously, the field of design has changed dramatically – in many ways – during this time. "Whether it is having a more aware client today, or the influence of travel and social media in bringing the world much closer, or even the sheer number of trade fairs and art exhibits that everyone has access to, the general awareness among people has risen," acknowledges Raut, who admires Renzo Piano's projects for "offering an incredibly sensitive response to the context that they are placed in", and has even had the good fortune of collaborating with his office in the past.
Keeping in mind the need to stay ahead of the curve, how architectural practices are run has evolved too. "Designers are working more in collaborations both within and across professions and that surely enriches the practice. We are working with lighting companies and rug makers to launch a new series of products for them, something that we would not have imagined doing earlier. It allows us to change the scale of things we work on and get a better understanding of that aspect of our field, while it lets the product manufacturers gain a fresh approach at designing a product," explains Shroff, who admits to hero-worshipping the late Zaha Hadid for her use of clean lines and iconic structures, and also for being the trailblazer that she was.
As is intrinsic to their practice, reD never shies away from freshness. Of late, they have been quite fixated with the idea of 3D printing in concrete. While the material is not new, the technology associated with its use surely is. It exists in the country, but on a very small scale, and usually for building products alone. "We have been trying to find resources to be able to print buildings in concrete. It does exist elsewhere in the world; the technology needs to find a way into our construction system. It will be a far more sustainable way to build in concrete, simply by the calculated and responsible use of the bare minimal material required for construction," observes Ekta, who is a fan of the American interdisciplinary design studio Diller Scofidio + Renfro for being able to integrate architecture, visual arts, and the performing arts.
Having said that, the foursome is equally passionate about revisiting old materials and putting them to good use. Rammed earth is a favorite. As Rajiv puts it: "It exists at the beginning of every new architectural construction site and what better way to adapt, repurpose and reuse." He is personally inspired by Rem Koolhaas, whose lesson that "collaborations in the studio should be a constant way of exploration" have stayed with Rajiv and become an inherent part of reD's practice.
As a matter of fact, the common factor in both the above approaches to use of the material is the enriching dialogue that never dries up at their office. To that end, the brand reD is all about a creative process involving stimulating discussions resulting in innovative designs. "We think of ourselves as designers who are constantly indulging in critically evaluating our own work and drawing inspiration from parallel creative fields to stay aesthetically motivated and challenged, to exceed client expectations as well as our own," Shroffstates.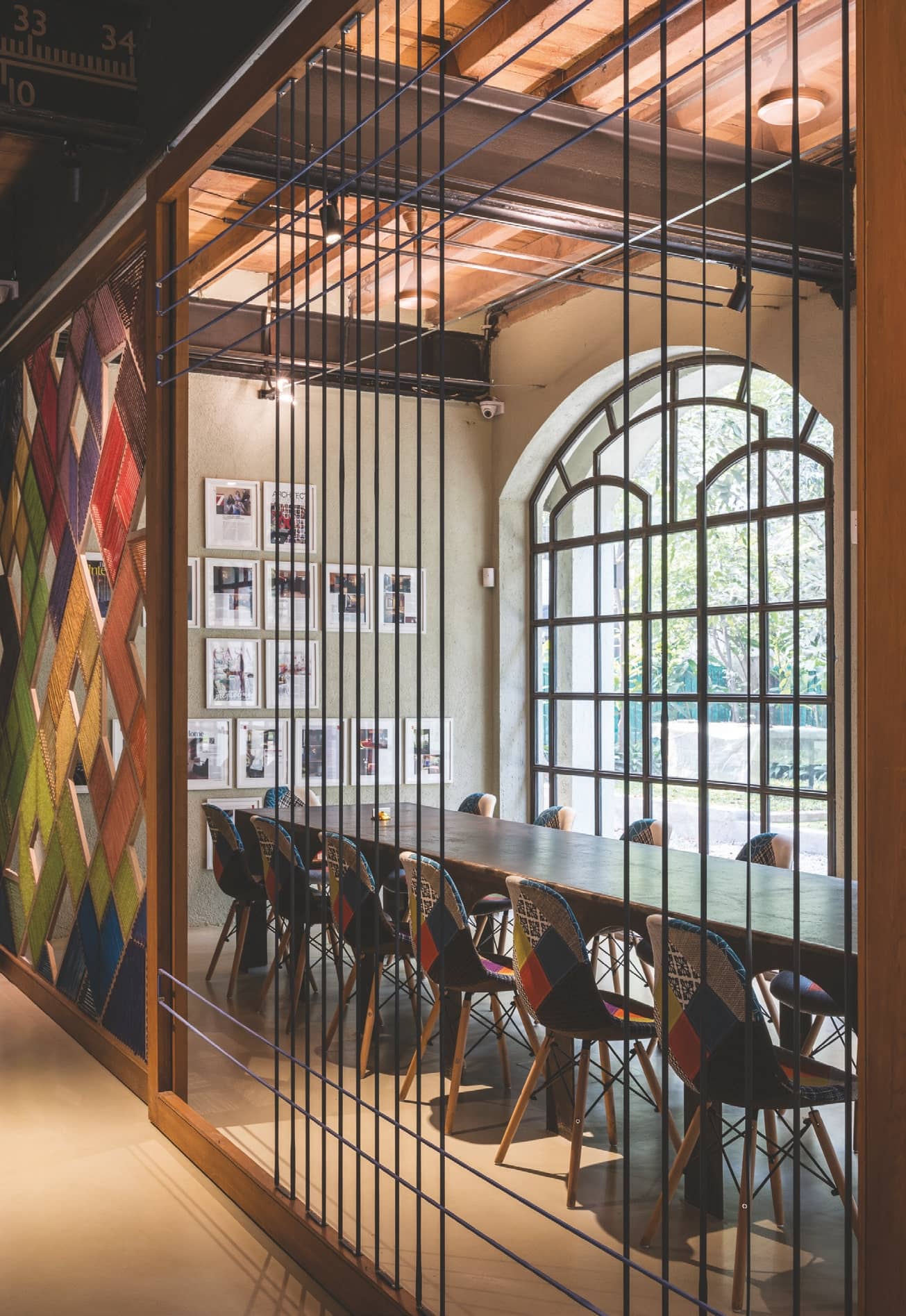 RISE UP, STAY GROUNDED
Despite its many successes, the practice is still very much rooted in research and innovation that are aimed towards the goal of serving a purpose – often a higher purpose. "Architecture has the ability to influence the way we live, work, educate ourselves, entertain or even get treated medically. It clearly has a bearing on our lifestyles, and we must consider it our responsibility to build with empathy," says Ekta.
The studio is currently designing an extension to the existing building for street children in Byculla, Mumbai. It is a place that shelters 250 street kids – feeds them, educates them, looks after their medical needs and even gives them a vocation when a little older. It used to be able to house only 25 children on its premises due to space constraints, but now it will be able to accommodate at least 100. A small, yet meaningful, step towards making a difference to the lives of these deserving youngsters.
You can read up to 3 premium stories before you subscribe to Magzter GOLD
Log in, if you are already a subscriber
Get unlimited access to thousands of curated premium stories, newspapers and 5,000+ magazines
READ THE ENTIRE ISSUE
August 2020