Frog The Adaptive Genius
dogs & more
|
September-October 2019
You've heard this creature croak during the onset of monsoon season. Let's take a leap into the life of frogs, fascinating amphibians which are unique right from their skin texture to its life cycle
Belonging to the animal species of amphibians, frogs are known for their skills in jumping, eyes that are bulging and slimy skin. They inhabit areas all over the world and are among the most diverse animals in the world, with more than 6,000 species.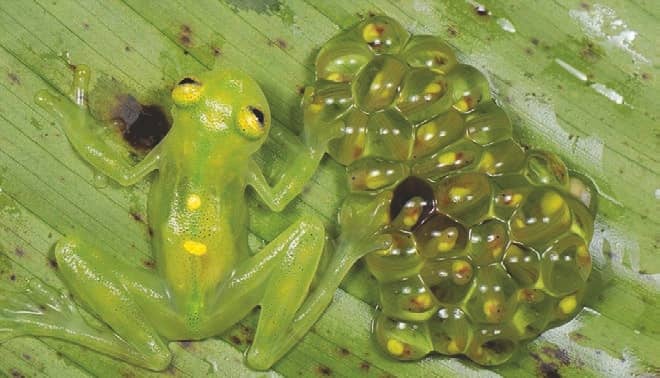 The life cycle of a frog is one of the most commonly taught topics in the subject of biology, it is called metamorphosis. It begins with the female frog laying large number of eggs at once in groups called spawns. As the fertilised eggs mature, the yolk in each of them gets divided into more and more cells and unfolds as tadpoles which is the larva stage of the frog. Incubation of the egg takes about one to three weeks after which the tadpole is ready to forsake the egg. The algae and vegetation in the water body tend to become the source of food for the tadpoles until they mature further, developing their hind limbs. Furthermore, as maturation occurs along with physical changes like elongating of the body, growing of front limbs and shrinking tails and the formation of skin over the gills, their diet grows more robust extending to larger plant matter and even insects at times.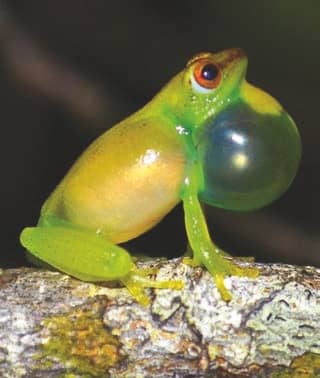 At the end of twelve weeks that tiny little tadpole transforms into a fully grown frog with the hind legs and gills completely absorbed into the body.
You can read up to 3 premium stories before you subscribe to Magzter GOLD
Log in, if you are already a subscriber
Get unlimited access to thousands of curated premium stories, newspapers and 5,000+ magazines
READ THE ENTIRE ISSUE
September-October 2019