Trout Travails
The gushing waters of the Tirthan bears within it a conflict of species which, if not regulated and monitored, could lead to the suppression and end of the native genus.
AASHNA SHARMA, DR VINEET K. DUBEY, DR J. A. JOHNSON
Protected and undammed, yet invaded and predated.
The Himalayan region provides perfect hydrological regimes and altitudinal ranges favouring energy production through gravity dams. This has resulted in a multitude of dams all over the Himalayan rivers as recorded by the National Register of Large Dams (NRLD). Under such a scenario, it is rare and positive to have a river which is undammed and protected. One such lesser known river is Tirthan, in the Indian state of Himachal Pradesh. It is an interesting and strange example wherein public outrage and the presence of nonnative invasive species together laid the foundation for a legally protected river. To what extent such legal provisions can help in sustaining the native fauna of a river, is highlighted in this study.
Tirthan is unique in the way it maintains freshwater fish biodiversity. Its complete catchment, including the tributaries, is primarily an abode to just two species of fish, the non-native brown trout (Salmo trutta fario) and the native snow trout (Schizothorax richardsonii). Brown trout, a native fish of Europe was introduced in various parts of India during the British reign mostly for sport and commercial purposes. Both these species are known to show breeding and wintering migrations, and are potamodromous in nature (freshwater to freshwater migrations).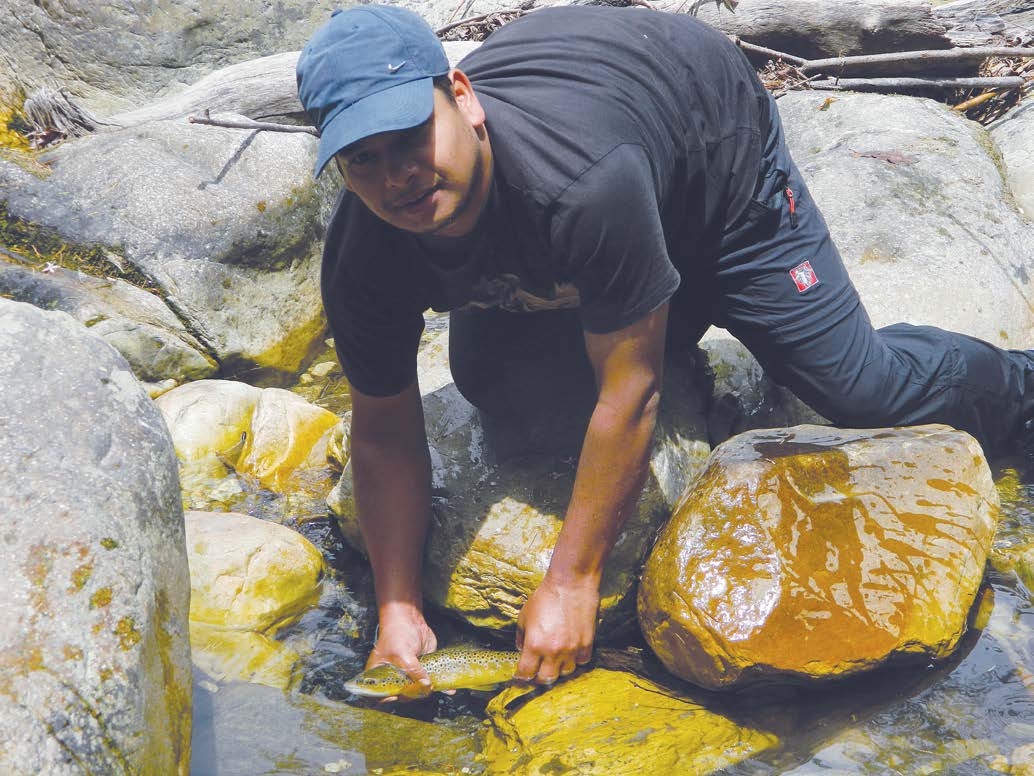 Understanding native and non-native fish interactions and how they try to adapt their biology in response is a critical, however, lesser studied aspect of wild fish fauna. It would take a huge investment in time and money to create such a system experimentally where the interaction between a native and an exotic invasive could be studied in a lotic environment -- a running water system which is ever changing and dynamic. Interestingly, nature has provided a perfect experimental set-up with Tirthan, wherein the lack of any other fish species helped to investigate the interactions between the native and the exotic fish more accurately.
You can read up to 3 premium stories before you subscribe to Magzter GOLD
Log in, if you are already a subscriber
Get unlimited access to thousands of curated premium stories, newspapers and 5,000+ magazines
READ THE ENTIRE ISSUE
March - May 2020