Feathered Extravaganza
Maitreya — a teenager, a birding enthusiast and a published author — is ready to whisk us away to one of the most megadiverse countries' in the world, Colombia. Get ready to be blown away by its breathtaking assemblage of birds!
There are several countries which are very species-rich in terms of birds, but there is only one that truly stands out — Colombia. It has 1909 species in a geographical area that is just onethird the size of the Indian subcontinent. A first-time visitor to Colombia is likely to be partly dazzled and partly bewildered by the buffet of neotropical species that literally seem to be falling off the trees.
Situated in north-western South America, Colombia has three major biogeographic zones: the Andes, the Amazon and the Llanos. It also has other habitats, such as the arid coastal desert of the Guajira Peninsula. The sheer variety of zones has resulted in an astounding diversity of birds such as hummingbirds, tanagers, guans, brush finches… the list goes on. You cannot do justice to Colombia in a single trip, unless it lasts months. Over the next few pages, we will explore some of the region's unique birding habitats.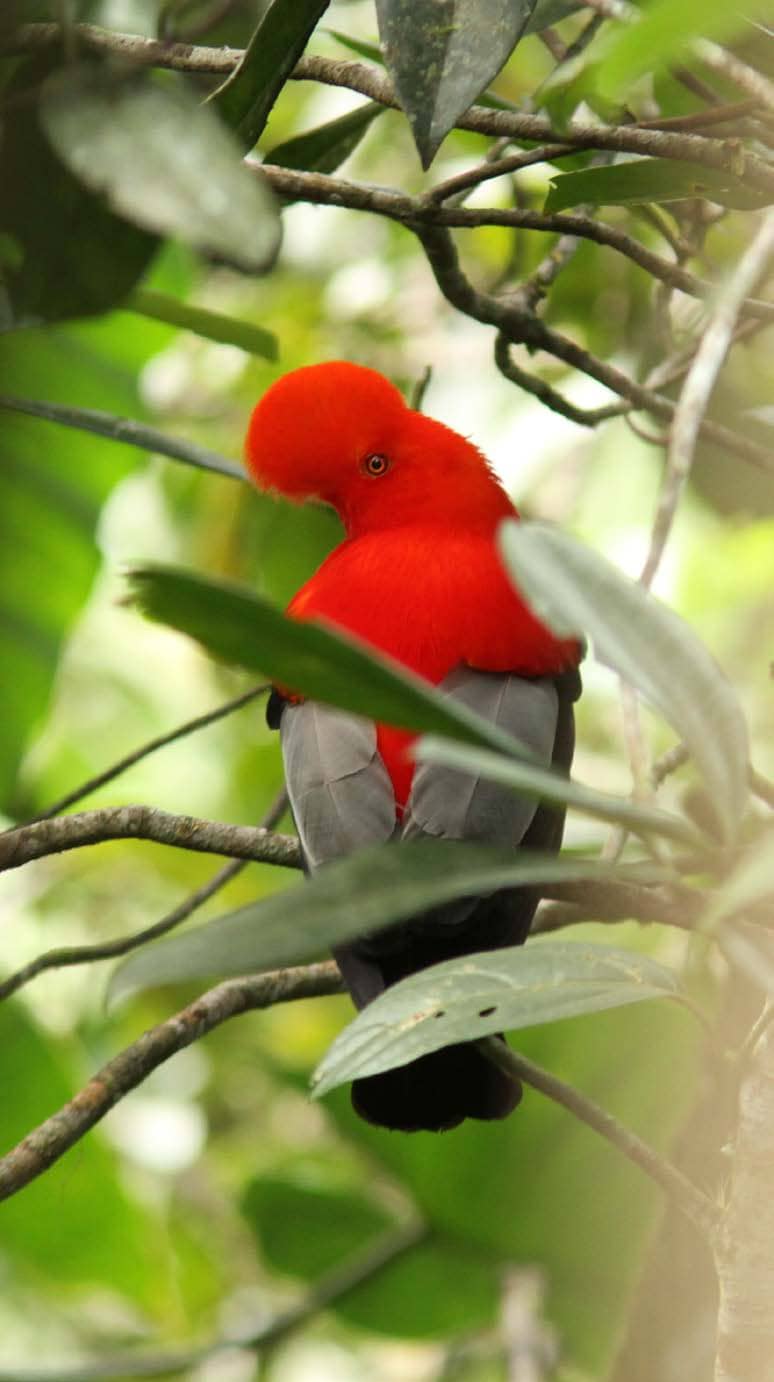 THE WILD PARAMO
The Paramo is a vast high-altitude grassland that can be accessed by a drive of just around a couple of hours from Bogota, the capital of Colombia. It is a surreal, windswept landscape, bitterly cold, filled with a unique vegetation. As one drives up from Bogota, the vegetation changes— the trees of the city give way to high altitude Paramo forest and then treeless Paramo grassland with bromeliads and flowering bushes everywhere, interspersed with cold streams.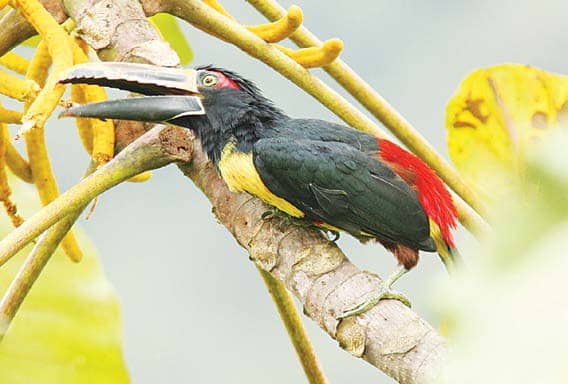 This unique landscape has a unique set of birds. A key bird to watch out for is the endangered Apolinar's Wren: a bird known only from high altitude Paramo grasslands in a few areas of the Central Colombian Andes near lakes. This bird also has a limited elevational distribution from 2,500 m. to3,500 m. so it could be an early casualty of climate change. Another stunning bird to watch out for here is the Green-bearded Helmetcrest, a hummingbird with a long crest and a beard of green feathers running from the chin — truly unusual and much sought after. Other birds to look out for include Red-rumped Bush Tyrant, Noble Snipe, Pale-bellied Tapaculo, Chestnut-winged Cinclodes and Plumbeous Sierra-finch.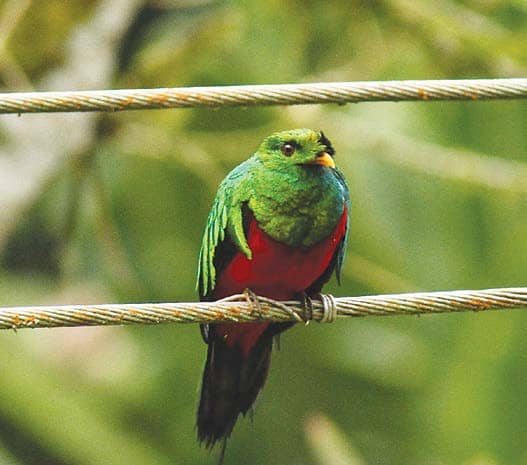 CLOUD FOREST MAGIC
You can read up to 3 premium stories before you subscribe to Magzter GOLD
Log in, if you are already a subscriber
Get unlimited access to thousands of curated premium stories, newspapers and 5,000+ magazines
READ THE ENTIRE ISSUE
March - May 2020