Cat Out Of The Bag
Discussing the IRS or the Interim Relief Scheme for compensating livestock losses in the Ramnagar Forest Division, the author witnesses first-hand its lack of application.
Cat at the doorstep: View from the other end of the tunnel
November 10, 2019, winter was still setting in at the foothills of the western Himalayas. As we sat listening to the musical burble of the Koshi River that flows along the western border of the Ramnagar Forest Division, we received a phone call from a villager - somewhere on the slopes of the hills - complaining that a tiger (or a leopard) had killed one of his bullocks. At daybreak we were on our way to meet the family, carrying our lunchboxes and a moderate supply of water, apart from the office register and chequebook for compensating the farmer's loss.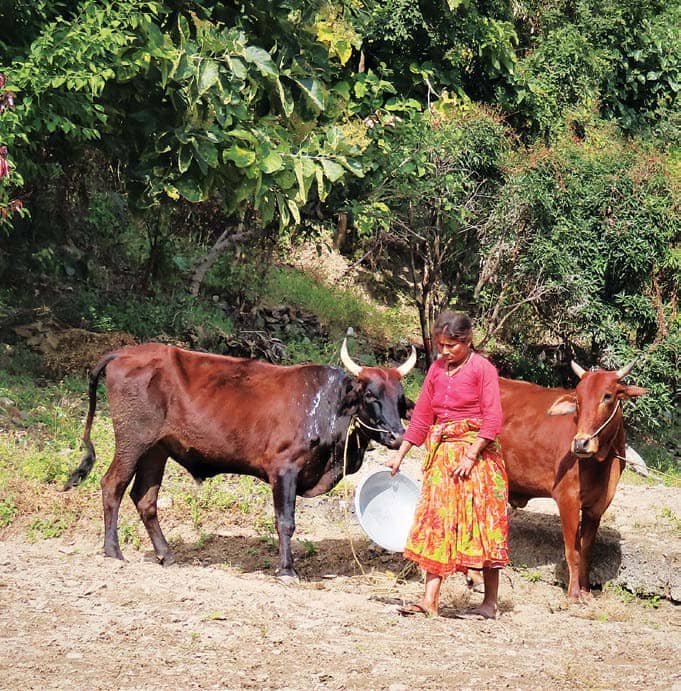 Our decade-old jeep raced through agricultural fields decorated with Phyllanthus emblica, laden with full-sized amla (Indian gooseberry). We drove over the Koshi barrage - its waters dotted with Brahminy ducks. We crossed Powalgarh, characterized by widely spread mango orchards and teak plantations. Less than a century ago, Powalgarh was an unknown little village until the legendary Jim Corbett nailed an unusually large tiger in the winter of 1930, accompanied by his dog, Robin. He published 'Bachelor of Powalgarh' in his book of tiger tales, 'Man-Eaters of Kumaon'. Dechauri Range of the Ramnagar Forest Division now hosts Powalgarh, 20 km. from Ramnagar. The road from Powalgarh took us to Kotabagh, a small town in Nainital district. From there onwards, a gentle slope uphill made our drive intriguing as we took the hills head-on. Through meandering kuchcha roads along the slopes of the hills, we passed through the villages of Fatehpur and Pandegaon. A very colourful board proudly proclaimed Pandeygaon to be an ODF village (opendefecation free village).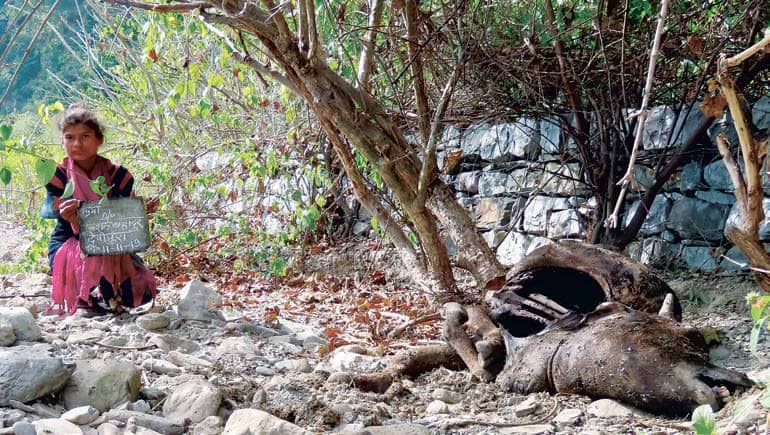 You can read up to 3 premium stories before you subscribe to Magzter GOLD
Log in, if you are already a subscriber
Get unlimited access to thousands of curated premium stories, newspapers and 5,000+ magazines
READ THE ENTIRE ISSUE
March - May 2020