A RARE Phenomenon
The author's dream to see a black panther in the wilderness comes to fruition in the jungles of Kabini.
I point the large tele-zoom lens towards a high tree. There, concealed amongst its branches, the black male leopard waits. Here in the southern Indian forest of Kabini he is often called Blackie or the Black Panther. His glossy black fur shines beautifully in the light of the evening sun and his face is like a demon´s when he inspects his surroundings.
To see a wild black panther, the melanistic form of a leopard, has long been a dream of mine. After three weeks in India, I finally succeeded in fulfilling it in the jungles of Kabini, part of the Nagharholes Tiger Reserve and National Park in the state of Karnataka.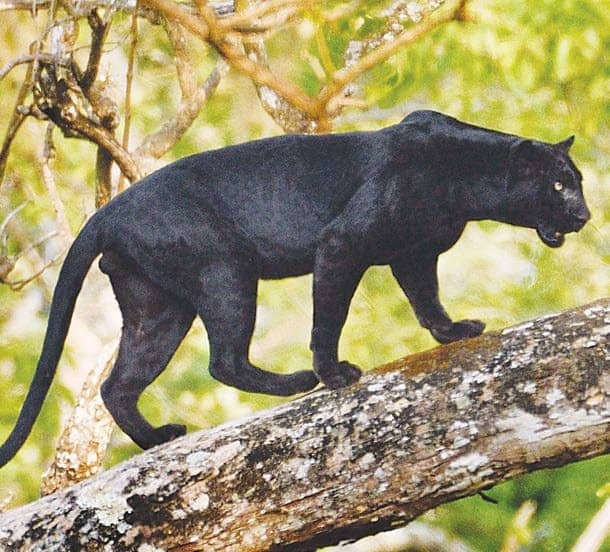 I had seen my first leopard during a safari in Masai Mara in Kenya, when I was 15 years old. The colour slide film that I had used just recorded the smooth feline as a dark shadow. Despite that I showed my photos and gave lectures at my school. Ten years later when I returned to East Africa, I was lucky to follow a female leopard with her two cubs for more than 20 minutes in Samburu in northern Kenya.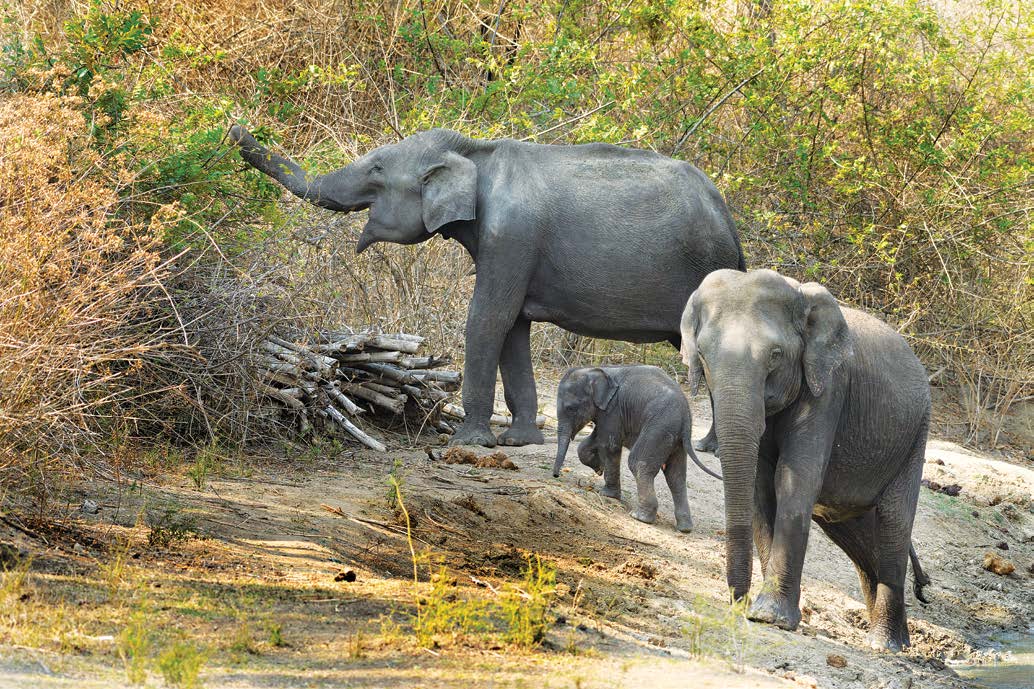 But to see and take photos of a black leopard, I could never imagine. In 2018, however, when I heard about a black panther in southern India, I tried to locate this elusive feline by talking to some of my Indian friends and was directed towards the Kabini forests, a part of the Nagarhole Tiger Reserve and National Park in Karnataka. I decided to travel there hoping to catch a glimpse of "Blackie", as they call him, in the middle of March 2018.
You can read up to 3 premium stories before you subscribe to Magzter GOLD
Log in, if you are already a subscriber
Get unlimited access to thousands of curated premium stories, newspapers and 5,000+ magazines
READ THE ENTIRE ISSUE
March - May 2020