Will Protected Areas Ensure The Future Of The Tucuman Amazon?
Parrots magazine
|
August 2020
Across the backdrop of a fading orange sunset came wave after wave of clamouring Tucuman Amazons (Amazona tucumana), about 5,000 of them heading for the 'El Fuerte' roost where they would spend each night during the non-breeding season (May-September) of the Austral winter.
Such a thrilling spectacle could easily lead to the conclusion that Tucuman Amazons are plentiful, and indeed in the mid-2000s the species was not considered to be threatened (IUCN Red List category of 'Least Concern').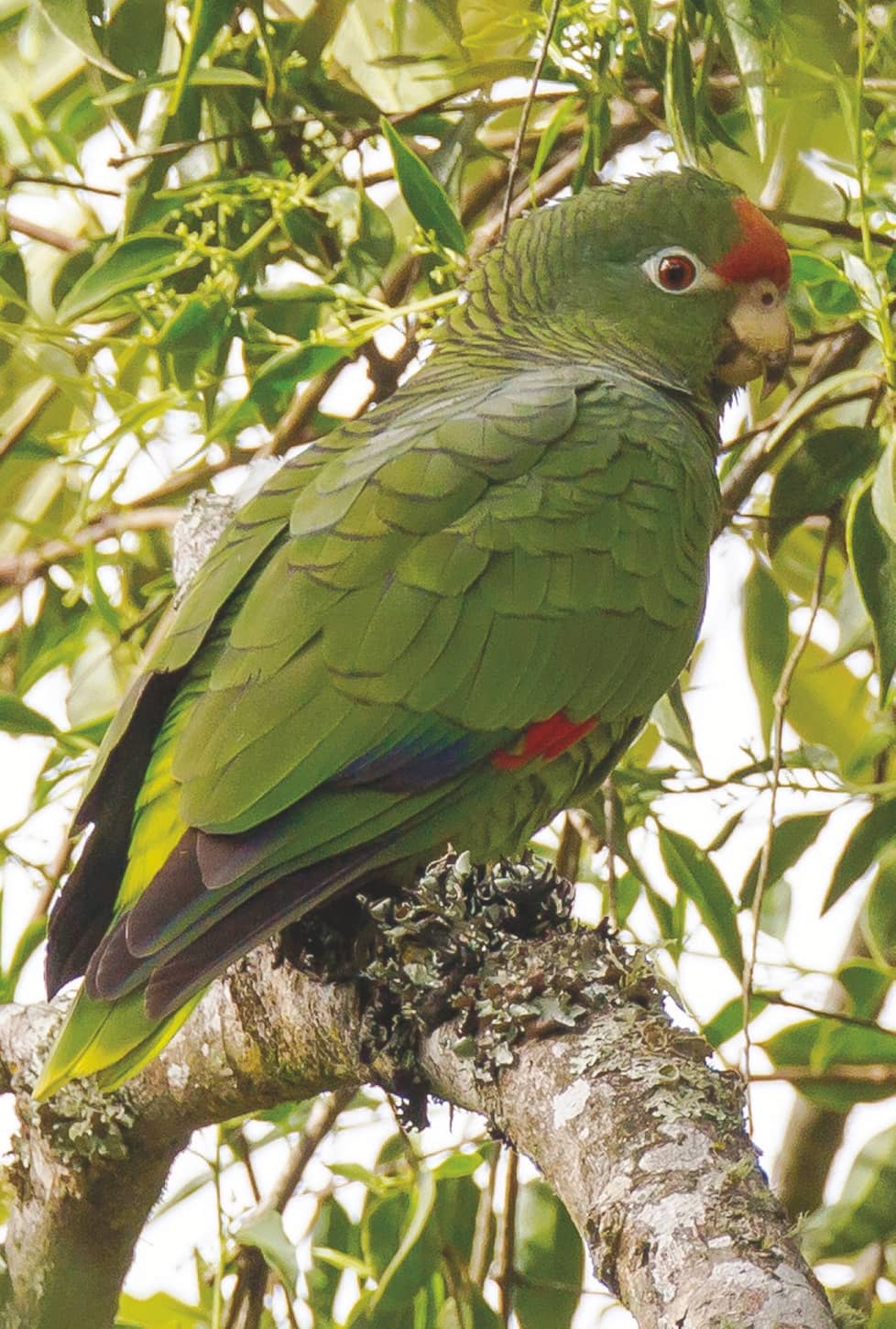 One person who remained unconvinced about its status is Dr Luis Rivera, scientist in the Faculty of Agrarian Sciences at the National University of Jujuy in north-west Argentina, and founder of the Foundation for the Conservation and Study of Biodiversity. With support from the Loro Parque Fundación, and accompanied by Dr Natalia Politi, his principal university co-scientist, Luis increased his research efforts to reveal a situation much more tenuous for the Tucuman Amazon and, based on their findings, in 2014 the species was deemed to be threatened and included in the category of 'Vulnerable' in the IUCN Red List. For more than 16 years to the present day, the research of Luis, Natalia and their scientist colleagues has unearthed a wealth of information about the Tucuman Amazon, which can serve as the backbone for the conservation of the species.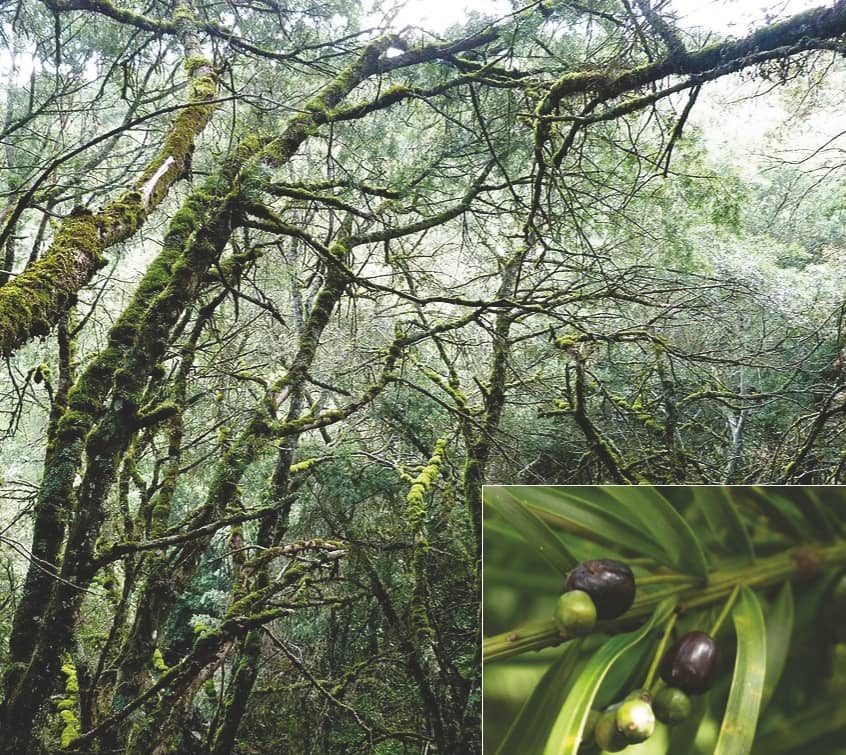 The Tucuman Amazon is endemic to the subtropical forest ecosystem called the Southern or Austral Yungas on the east slope of the Andes in north-western Argentina and southern Bolivia. The ecosystem is zoned into lower-elevation, semideciduous piedmont forest, high elevation cloud forest, and between the two is montane forest critical for the reproduction of this parrot. The researchers recorded A. tucumana feeding on 23 species of plants (18 native and five exotic), with seven native tree species claiming 87 per cent of all the individual trees where feeding was observed (Table 1).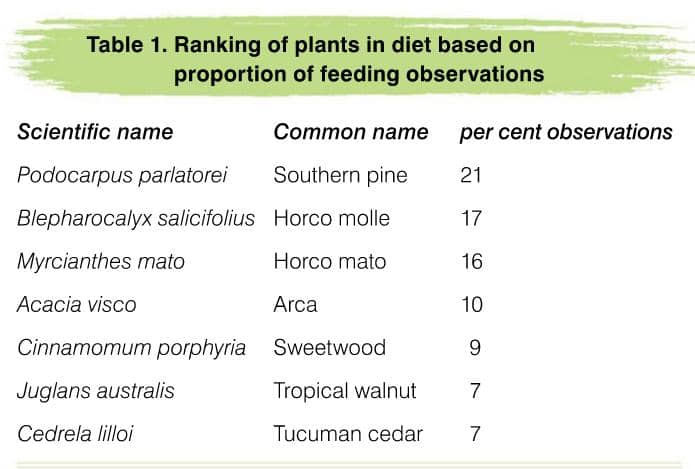 You can read up to 3 premium stories before you subscribe to Magzter GOLD
Log in, if you are already a subscriber
Get unlimited access to thousands of curated premium stories, newspapers and 5,000+ magazines
READ THE ENTIRE ISSUE
August 2020