Problems in adolescent parrots
Parrots magazine|June 2020
This article by the late Liz Wilson provides an insight as how to deal with those adolescent parrots and some tips on implementing effective controls
These babies are domestic-bred and not necessarily domesticated
It is an irony that poor health in a parrot, especially chronic low key conditions like malnutrition and inadequate surroundings, often reduces the noise, mess and aggression levels in many birds, and therefore makes it easier for the average human to live with them. However, once the condition is resolved, the owner finds out what living with a parrot is truly like! Often an owner will not be pleased and may even blame their vet, or other things, for the change, not understanding that improved health and conditions were the reasons.
Another major cause of the difficulty is that people often misunderstand what domestic-bred means, thinking it is the same as domesticated. The fact that parrots, whether hatched in captivity or not, are wild animals complete with the genetic information of wild animals, is completely missed by many owners. This means they often have false expectations as to what life should be like, living with a parrot. This can be compared to a 'dog with feathers' syndrome. From experience, most humans are looking for a companion animal that perceives them as the centre of the universe, and always in the mood to do whatever the owner wishes. Obviously, these people are not going to enjoy co-habiting with a parrot. So on the subject of domesticated vs domestic-bred, one can resolve this confusion by explaining that a tiger born in a zoo may be domestic bred, but it is still a tiger.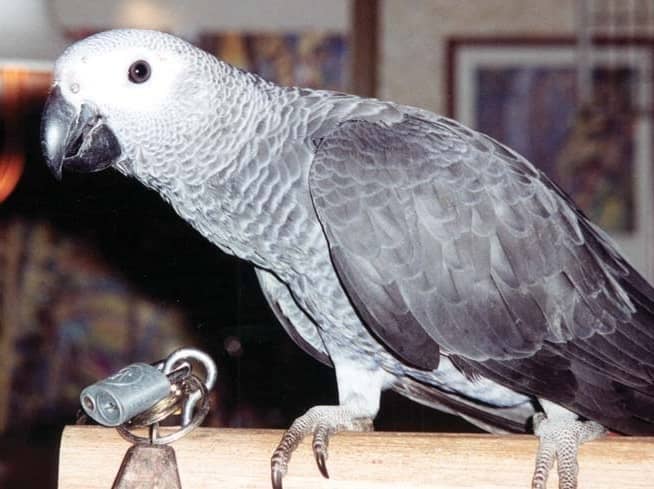 Nurturing dominance training will help to reinforce the relationship with your parrot
Nurturing dominance
So, providing adequate nutrition and good avian medicine does not fulfil all the needs of the captive parrot and its owner, as there are physiological ones as well. Common aberrant behaviours in captive parrots include biting, excessive screaming, phobias, psychological feather plucking, over bonding and excessive territoriality.
All of these behavioural abnormalities have one thing in common – a lack of control by the owner and too much control by the bird. Nurturing dominance, was developed by parrot behaviour specialist, Sally Blanchard, and has been an extremely successful behavioural process. Using this training technique, these problems are, to a large degree, correctable and better still, preventable. Old style quick fix techniques of punishment, like squirting a screaming parrot with water or isolating a biting parrot in its cage, are not only ineffective, but often exacerbate the problem. The ultimate quick fix of 'get it a mate' generally only saddles the owner with a second out of control parrot, which was not really wanted. Quick fixes obviously don't address the actual problems, they only block them temporarily.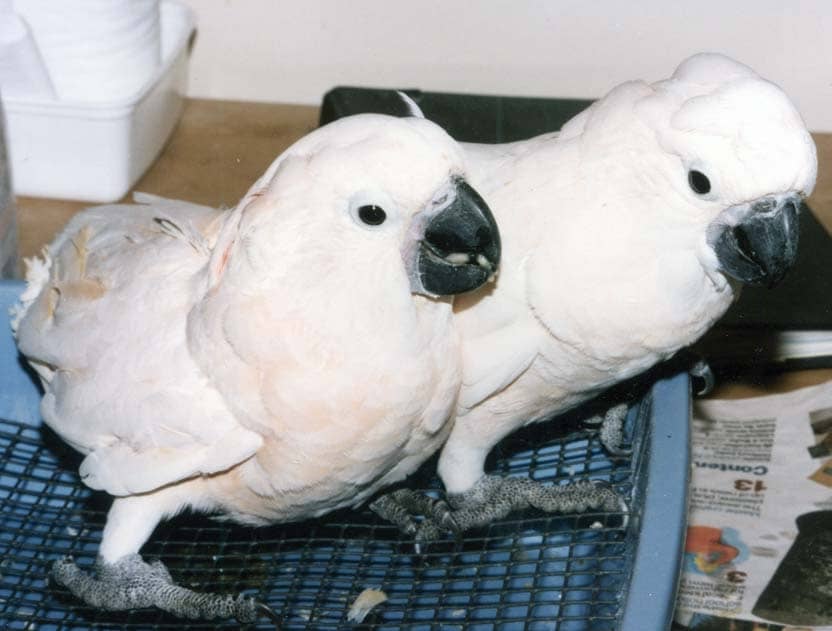 These babies may be cuddly tame and loveable, but will not always stay like this
Peter Pan Syndrome
You can read up to 3 premium stories before you subscribe to Magzter GOLD
Log in, if you are already a subscriber
Get unlimited access to thousands of curated premium stories and 5,000+ magazines
READ THE ENTIRE ISSUE
June 2020