Parrot breeding Part II: Aviaries and nest sites
Parrots magazine
|
August 2020
In my article in the last issue, I mentioned some of the factors to be considered when setting up breeding aviaries. Think carefully about the location being suitable for the species. When I was curator at Palmitos Park, Gran Canaria, in the breeding centre we had a lovely pair of the rare Purple-bellied Parrots (Triclaria malachitacea) – one of my favourite species.
They had never bred. They were housed in the hottest, least sheltered location there, which was more appropriate for a species from Brazil? From the hot, dry north, yes, but for a species from the cool, damp Atlantic forests of southern Brazil, whose climate is more similar to that of the UK, it was totally inappropriate. I moved the pair to a cooler, shadier aviary in a covered block and had the aviary walls painted pale green. These lovely birds bred successfully in the following year and produced chicks in all subsequent years.
Parrots from forested areas generally do better where there is tree cover near the aviaries. Conversely, many Australian parakeets and others from desert areas, feel uneasy in a wooded area. Overhanging trees indicate threats from snakes and other predators.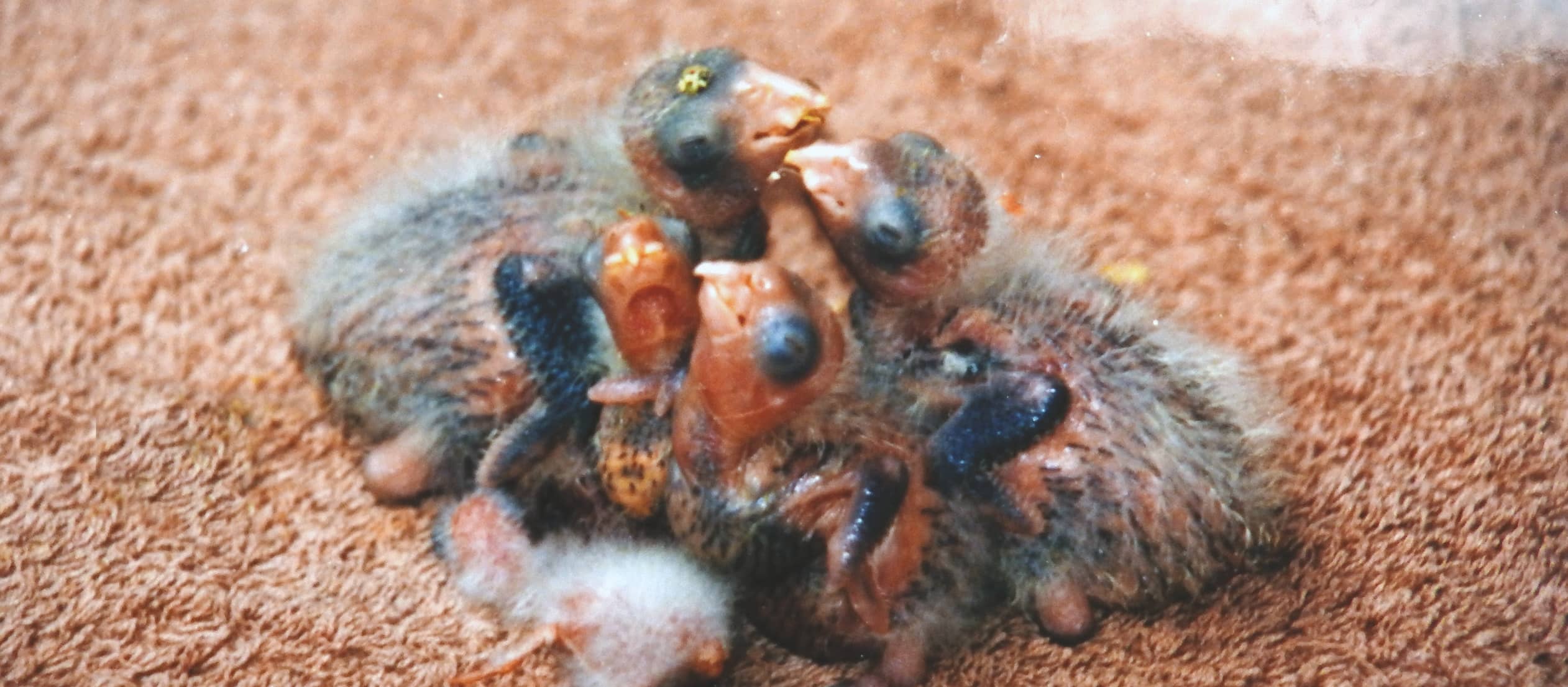 Natural nest sites
Knowledge of the type of nest used by the species in the wild is very helpful. Some large macaws nest in holes in tree trunks, others in open-topped palms and Lear's and Red-fronted nest inside cliffs, as do Patagonian Conures. Cliff-nesting species sometimes try to nest on the ground, or prefer a horizontal nest-box to a vertical one. Widespread and successful species tend to be less fussy about their nesting sites than more localised and specialised species. The Blue and Yellow is perhaps the most successful of the large macaws in the wild. Although it invariably nests in open-topped dead palms, in captivity it is not at all choosy about its nest.
Among the smaller parrots, the conures, some species nest not in trees, but in arboreal termitaria. These tend to be the hardest species to breed, such as Petz's (Orange-fronted) Conure (Eupsittula – formerly Aratinga – canicularis) and some subspecies of the Brown-throated Conure (Eupsittula pertinax). Among the lovebirds, the Red-faced (Agapornis pullaria) is the hardest to succeed with, as it breeds in ants' nests in trees. In captivity, it is most likely to breed in a nest made from cork that simulates natural conditions.
You can read up to 3 premium stories before you subscribe to Magzter GOLD
Log in, if you are already a subscriber
Get unlimited access to thousands of curated premium stories, newspapers and 5,000+ magazines
READ THE ENTIRE ISSUE
August 2020