Feelin' COWY
Horse and Rider
|
Fall 2020
Learn how to use cattle work to improve your horse's overall responsiveness with tips from trainer Ben Baldus.
BEN BALDUS, WITH ABIGAIL BOATWRIGHT
Even if you don't compete in events like cutting or working cow horse, or have a horse that was bred to do cow work, including cattle work into your riding routine can be a great training tool for you to have. While exposure to cattle is always necessary if you plan on showing in an event that uses cattle, outside of the show ring, working your horse around cattle can help him become well-rounded and ready to tackle anything that comes his way when you're trail riding.
However, before you head off to work a cow, here's some advice that'll make the experience most beneficial for you and your horse.
Why Cattle Work is Helpful
Riding your horse around cattle is a great way to evaluate how he reacts when you up the degree of difficulty during training. It also helps you know which maneuvers you need to work on the next time you ride. For example, in a class like reining a horse has to be able to go from a large, fast circle to a small, slow circle. Working a cow helps you evaluate how well your horse rates his speed in a scenario where you have to go from one speed to another within one stride. If your horse doesn't slow when you ask for the initial cue, you can spend more time at home reinforcing your shut-down cue. Another thing to test is how responsive your horse is to leg and hand cues.
It can also help freshen up a dull horse. At any point in the arena, your horse has to be ready to go and needs to have a purpose behind what he's doing— he can't just lope around the arena and hope he'll keep up with a cow.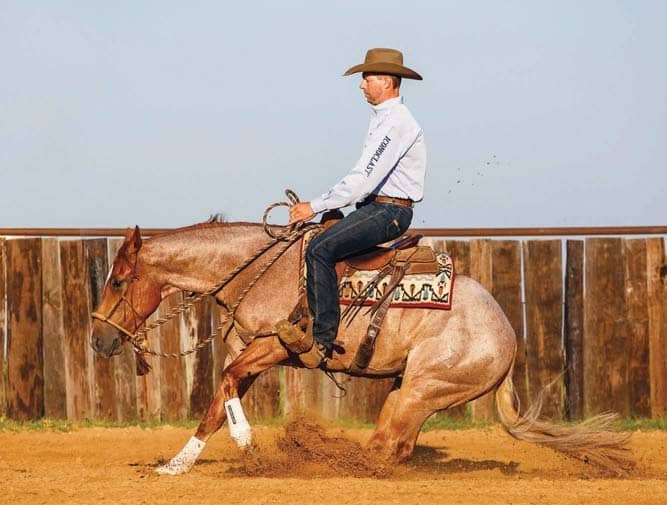 Even if you never plan to compete in an event where cattle will be present, the opportunity for your horse to focus on another animal, say like when you're working on cutting one cow from the herd and holding it away from the herd, gives him the chance to be soft and be quicker in his decision-making.
Adding cattle to your training routine is also great for you as a rider. If you're new to working with cattle, you have to learn how to read them, see where their bubbles are, and be able to think on your feet and adjust your plan at any moment.
You can learn something new about your horse, as well. I've had horses that were supposed to be reiners, and just didn't have the ability to go past a certain level of competition, end up making great versatility ranch horses or working cow horses. I found that when I shifted their focus to cow work, they were much happier than when I was trying to prepare them for reining events.
Necessary Skills
You can read up to 3 premium stories before you subscribe to Magzter GOLD
Log in, if you are already a subscriber
Get unlimited access to thousands of curated premium stories, newspapers and 5,000+ magazines
READ THE ENTIRE ISSUE
Fall 2020