The best of both worlds
A HOUND spoke in the middle of Winksley Planting and within a few short seconds, the whole pack were roaring at the line.
It was just before 3pm, the bright sun was disappearing and the chill of the coming night's frost was just starting to pinch at your fingertips. The field was much depleted to about 10 people, but through the deep woodland rides there was no way of going any faster, and it seemed that hounds could easily get away from us.
The noise turned back towards us, closer and closer, with the cacophony building until the pack raced along underneath the conifers between us and the covert edge. They turned short again and then the tone changed as they hit the open grass and away. Again it seemed that we would be left and as we scurried downhill and jumped some rails out of the wood, we could hear joint-master and huntsman Sam Townend blowing gone away.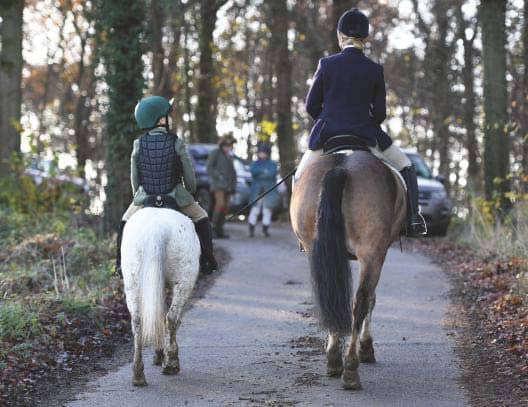 There was a vista of grass in front of us, but the hounds overshot where the trail kinked to avoid three fields of ewes that were particularly sensitive at tupping time. Sam held them round the sheep, a complicated manoeuvre through several gates and a yard, but they never ran on again with any gusto. We had experienced a brief and tantalising glimpse of what these hounds are capable of.
YOUNG GUNS TAKE THE HELM
THE meet was at Cowmyers, just west of Ripon at Tom Ramsden's livery yard; it is run by Louise Ruddock, who has worked for Tom for 35 years and walked virtually a whole pack of hound puppies during this time. Louise produced one of Tom's hunters for me to ride, a big chestnut called Auburn that hunt secretary Sharon Fletcher had sold to him when she smashed herself up last year.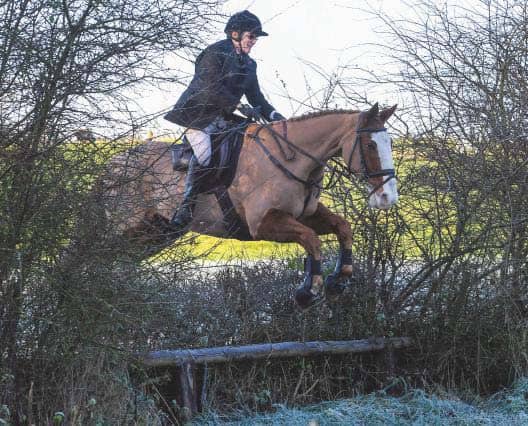 "He won't stand still but will jump anything," said Sharon, and he certainly lived up to his billing.
Retired farmer John Errington arrived in the yard, having collected the hounds from the Bedale kennels, and this was Sam Townend's turn to hunt the hounds, a responsibility and honour he has shared for the past four seasons with his joint-master, 27-year-old Jake Richardson.
An organic vegetable farmer from the Bedale country, Jake cut his teeth hunting the Claro Beagles for two seasons and said: "T hardly knew Sam before I started hunting the hounds with him, but now were good friends."
You can read upto 3 premium stories before you subscribe to Magzter GOLD
Log-in, if you are already a subscriber
Get unlimited access to thousands of curated premium stories and 5,000+ magazines
READ THE ENTIRE ISSUE
January 02, 2020