The Best Exotic Hunt Clubs
Horse & Hound
|
July 30, 2020
From a Japanese draghunt to a chasing jackal in Palestine, Will Cursham discovers some of the most extraordinary packs of hounds in the world – some of whom live on today
"MEET: two days a week from November to March in Baghdad area," runs the entry for the Royal Exodus Hunt (Baghdad) (REH) in the 1935 to 1936 edition of Baily's Hunting Directory.
Today we think of Iraq as a country torn apart by the ravages of the Saddam Hussein regime, two Gulf Wars and ISIS. Images of endless deserts, armoured cars, crippling conflict and improvised explosive devices spring to mind. There are few places on earth less suited to a pack of hounds.
Yet in 1935, the REH was a thriving concern, with 20 couple of English foxhounds and kennels on the outskirts of Baghdad. Jackal and desert foxes were hunted and the obstacles were "irrigation ditches and mud banks". The subscription was modest – three Iraq dinars – although few hunts could boast a more prestigious patron, His Majesty King Ghazi of Iraq.
Like many hunts across the world, the REH owed its existence to the British Army. Formed by officers from the Indian Army Service Corps when they moved from India to Iraq shortly after World War I, this extraordinary pack carried on hunting until 1955. The 1951 edition of Baily's gives us a good idea of the country: "Cultivated land and desert on both banks of the River Euphrates, between Ramadi Causeway and Fallujah. Country is not fenced, but there are countless irrigation ditches, with banks on both sides. Coverts are scarce and are either palm groves or tamarisk."
Despite the heat, hunt staff and followers dressed in proper hunting attire, and this presented a surreal picture to passers-by. Author Victoria Blake recalls an encounter with them in her book Far Away: "We diverged from the pipeline south to Habbaniyah, the RAF base which controlled Iraq in the inter-war years. There across some dunes I saw the unexpected sight of a pack of hounds followed by riders in top hats, pink or black coats, white breeches and highly polished boots. It might have been the Quorn – Jorrocks in Arabia, I thought. The riders were from the regular garrison in pursuit not of the fox but the jackal."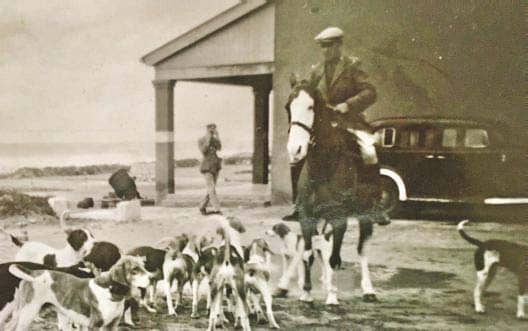 As well as cutting a dash across the Iraqi desert, the REH were a brave lot. One of their masters was John Frost (later a MajorGeneral), who became famous for his role in Operation Market Garden, the airborne landings at Arnhem in the Netherlands in 1944, where he rallied his troops with his hunting horn – the same hunting horn that had been given to him by members of the REH when he retired as their master in 1940.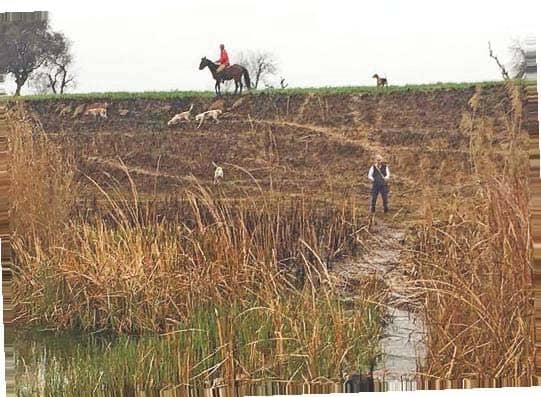 FULL OF EASTERN PROMISE
You can read up to 3 premium stories before you subscribe to Magzter GOLD
Log in, if you are already a subscriber
Get unlimited access to thousands of curated premium stories, newspapers and 5,000+ magazines
READ THE ENTIRE ISSUE
July 30, 2020