Remembering Ronnie
Horse & Hound
|
October 17, 2019
It is 100 years since Capt Ronnie Wallace, one of the very greatest foxhunters of the 20th century, was born. Alastair Jackson reminds us why his influence is still felt
RONNIE WALLACE'S name is synonymous with foxhunting, and it can truly be said that he was a legend in his own lifetime. However today, 17 after his death in 2002 and 100 years after his birth in 1919, there will be many young hunting people to whom his name may mean very little.
Here was a man with a remarkable intellect and many talents, all totally focused on the success of foxhunting. His presence was absolutely compelling and he was almost hypnotic in his ability to gain control of other people's time and practical support. Dukes and captains of industry would rush to his side at a meet when summoned to ask what was required of them.
He could be ruthless, and his fierceness with both staff and followers was apocryphal. But there was another side to Ronnie. He had immense charm, showing enormous kindness to many people, and had a talent for long-lasting friendship.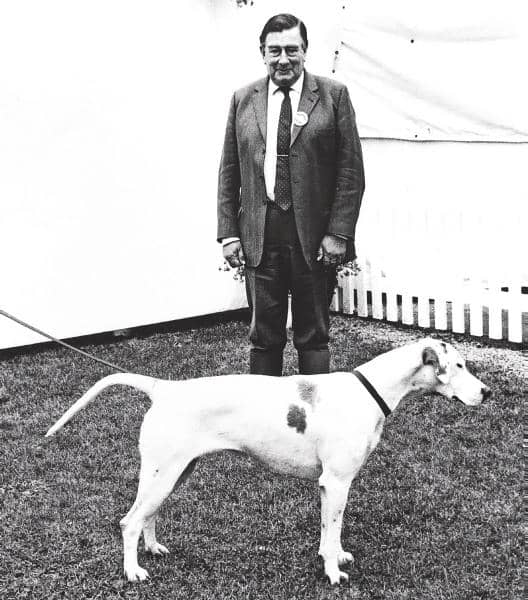 He was master of hounds for 66 years from the time he hunted the Eton College Beagles in 1936 until his death while still master of the Exmoor Foxhounds. Without doubt he reached the pinnacle of his career during his 25-year mastership of the Heythrop, where that country still reaps the rewards of his dedication and organisational ability.
During his time, nothing was left to chance — from the sale of farms and letting of shoots to the earth-stopping and fencing — and coupled with a remarkable natural talent as a huntsman and hound breeder, the result was a sustained period of sport probably unequalled anywhere for that length of time and at that standard.
Many estates, farms and coverts in the Heythrop country were bought by hunting people, encouraged or persuaded by Ronnie during his mastership. One such was Sir Cyril Kleinwort, who was passionate about his hunting and bought major estates for each of his three daughters.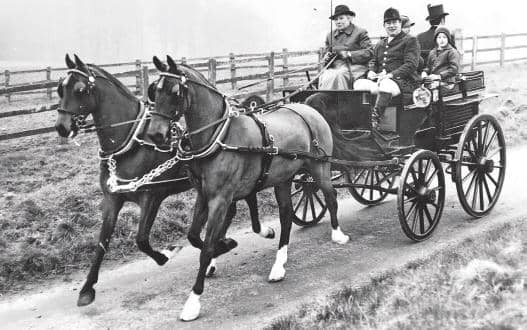 One of these, Charlotte HeberPercy at Eyford, remembers the wonderful sport they enjoyed in those days.
"Day after day, hounds would regularly have four or five-mile points," she says. "The extraordinary thing was that our horses never seemed to go lame — they were so fit!"
Hunting five days a week, Thursdays were spent in London; Ronnie was pivotal in the politics and administration of hunting. For 22 years, he was chairman of the Masters of Foxhounds Association and there were not many organisations that had influence over our countryside in which he did not involve himself.
The Daily Telegraph reported in 1992: "Talk of God in tallyhoing circles anywhere will be immediately understood as a reference to Captain Ronnie Wallace rather than the Almighty." In fact, Ronnie disliked this wellused nickname with a passion.
HOUNDS ADORED HIM
You can read up to 3 premium stories before you subscribe to Magzter GOLD
Log in, if you are already a subscriber
Get unlimited access to thousands of curated premium stories, newspapers and 5,000+ magazines
READ THE ENTIRE ISSUE
October 17, 2019