Princess Anne
Horse & Hound
|
August 13, 2020
As the Princess Royal turns 70 this weekend, Madeleine Silver charts an equestrian career that threw eventing into the spotlight as she became the first member of the royal family to compete at an Olympic Games
"IT was a fairy story ending," read the 1971 Horse of the Princess Royal's victory at the European Championships at Burghley. "Of course, everyone knows now that Princess Anne won the individual championship, but only those who were there can appreciate the extent of the popularity of her victory, or the tension that gripped the thronged arena during her jumping round on Sunday."
The reporter WW Thomson's gushing account of the 21-year-old's performance aboard Doublet perhaps reflected a nation gripped by this sporting tale; a rapid rise to the top, a home-bred destined to be a polo pony and a mother who happened to be The Queen.
"This really was a fabulous event. The Queen and Prince Philip were there, the weather was right, the winners were right, and Princess Anne not only beat the best in Europe, but trounced them," it read.
In the following decade, the Princess was on the podium at another European Championships with a different horse, at an Olympic Games and in the top 10 of the world's biggest four stars, silencing any sceptics who'd wondered if Burghley had been a chance feat.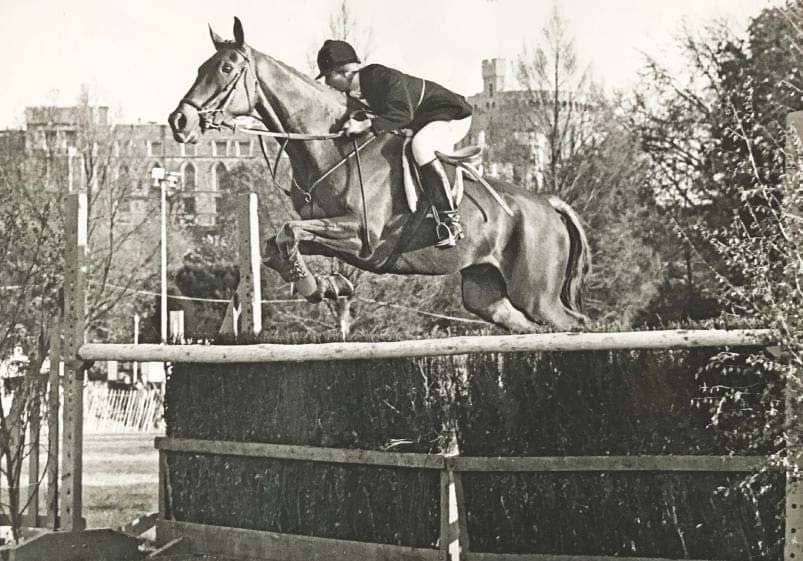 "It was very new really, having a woman royal doing such a tough sport," reflects her fellow competitor and former team-mate Lucinda Green. "Not long before, eventing was considered a man's sport. She was more than up to the task of eventing, but she just had to deal with the press, which is never easy. In retrospect she did our sport a huge service."
FOR someone barely out of teenage-hood when she reached the sport's highest echelons, the Princess' start in the saddle was refreshingly low-key, with ponies turned out rugless and ridden straight from muddy fields.
The setting was, of course, grander than most – Windsor, Sandringham and Balmoral served as sprawling riding schools, and early equestrian thrills came from riding in her grandmother's carriage to watch Trooping the Colour on Horse Guards Parade. But there was also an unremarkable Shetland (Fum), a hefty Welsh pony who stood on her toe (Kirby Cane Greensleeves) and humiliating bending races on the 13.2hh Bandit.
By the time she was riding the 14.2hh Watersmeet High Jinks, who was stabled at the Moat House riding school in Kent during her last year of boarding school, there was no escaping her gilded status.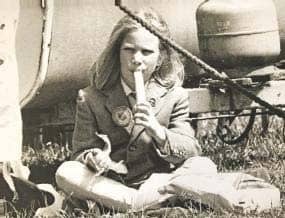 On one occasion, workmen spotted the Princess's policeman leaning against the end of the school, before calling out "'Oi! You!... Are you royalty or something? Why's that man watching you?" she recalls in her 1991 autobiography Riding Through My Life.
"At the age of 16 or 17 you're not terribly ready with an instant repartee to queries like that, so I replied, 'Well, yes, I am.'"
Competition discipline and manners were instilled by the riding school's owner Cherry Hatton-Hall, one of many who helped shape the Princess's eventual prowess. Before the Princess and her older brother were competent enough to ride with The Queen, Her Majesty would impart knowledge from her bicycle as she rode alongside them. And then there was the groom Frank Hatcher at Windsor, who was a stickler for ensuring feet were picked out and tack was on correctly.
But it was perhaps Alison Oliver (see box, above) who was the vital piece in the puzzle that enabled Princess Anne to transition from a horse-mad schoolgirl to a sportswoman riding for Britain in just three years.
"I was very fortunate to be in the right place at the right time," says Alison about her royal student. "We just clicked."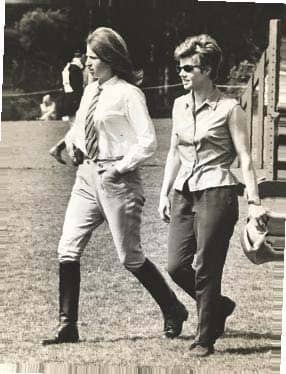 WHEN the Princess realised that a conventional career didn't seem viable on leaving school, she was determined to channel her energy into doing something well – and the answer was equestrian sport.
As Mary Gordon-Watson, who was part of the British team at the 1971 Europeans, says: "She was obviously very determined and hard-working, like she is in everything that she does. She wanted to succeed, and she did, at the highest level."
You can read up to 3 premium stories before you subscribe to Magzter GOLD
Log in, if you are already a subscriber
Get unlimited access to thousands of curated premium stories, newspapers and 5,000+ magazines
READ THE ENTIRE ISSUE
August 13, 2020