Polly Coles
Horse & Hound
|
July 30, 2020
With the right mix of training, horsepower and ambition, a talented amateur can be unstoppable in the show ring. Alex Robinson meets one who is winning against the showing elite
DESPITE her amateur status, you would be hard-pressed to find anyone in the showing world who hasn't heard of Polly Coles.
The 26-year-old from West Yorkshire has cemented her name over the past eight years with her host of classy show horses and impressive results achieved at the major championships. Polly's 2019 was a particular cracker, the tally including four Horse of the Year Show (HOYS) tickets, a Hickstead Derby hunter supreme and various other wins in open and amateur ranks.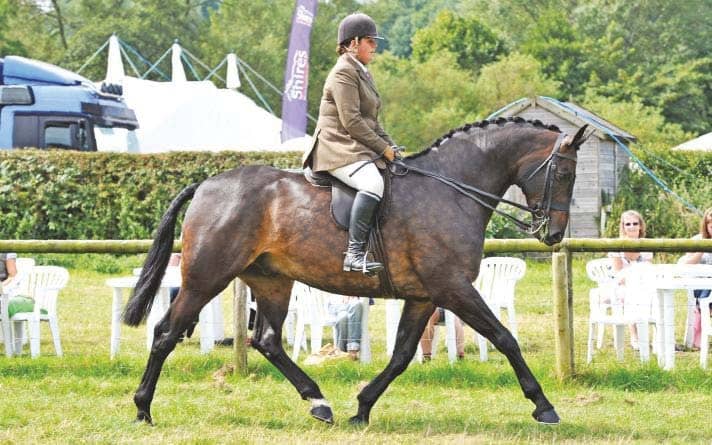 "I couldn't do any of it without my team, they're the driving force behind me," admits Polly, who credits riding grooms and showmen Nathan Arnold and Sean Scallan as well as staff grooms Shelley Catch and Debbie Pickering for their dedication; Debbie has worked for the Coles for over 18 years and has been with Polly since her pony showing days.
"While I'm sitting here doing this interview, everyone else is outside working the horses. We really do everything together and I'd be lost without them."
Polly's 17-acre set-up boasts a nine-box yard as well as an arena and glorious hacking in and around the town of South Kirkby.
When her attention is not on the show ring, Polly can be found on the hunting field. Alongside the carefully selected show animals, she runs a brace of hunters.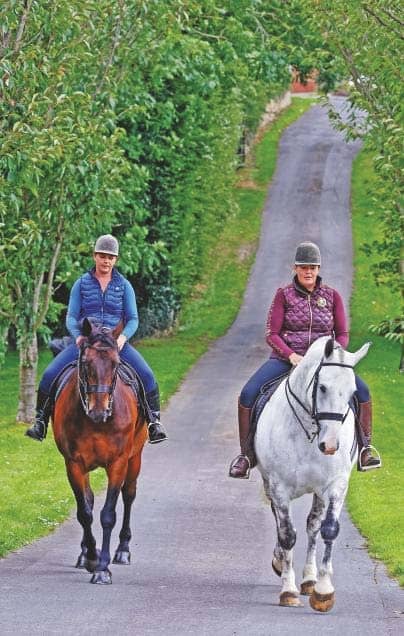 "Hunting is my other passion, I absolutely love it," says Polly, who whipped-in for the Rockwood Harriers last season and is now a master of the York and Ainsty South.
"We have the horses we hunt but we do try to give each show animal at least three outings during the hunting season. At the end of the day they're hunters. They need to go out into the countryside and see things. At home we do lots of hacking; you can school as well on the roads as you can in an arena. One thing Jayne Ross has always told me is that you need to get them thinking and moving forward all the time, and varying their work definitely helps."
Polly's mother and stepfather, Debbie and Ronnie Harrod, are also integrated into the showing world. The family quarrying business, Catplant Group of Companies, which Polly helps run, is the current sponsor of the HOYS hunter and cob of the year championships.
Former showjumper Debbie – whose eye for scouting a diamond in the rough is responsible for finding the majority of the team's future stars – owns several show horses and keeps a couple of novices with Team Ross at their yard in Berkshire.
You can read up to 3 premium stories before you subscribe to Magzter GOLD
Log in, if you are already a subscriber
Get unlimited access to thousands of curated premium stories, newspapers and 5,000+ magazines
READ THE ENTIRE ISSUE
July 30, 2020