Pillars of the Pony Club
Horse & Hound|July 02, 2020
Many of us covet those gold-dust ponies that pass from one family to another throughout their Pony Club days without ever coming on to the market. Tessa Waugh tracks down a few gems
ANYONE who knows about teaching children to ride will tell you that the pony is the key. The right ones will nurse the most anxious rider into chest-beating confidence. The wrong one can quickly take them back to square one.
No surprises then, that the best Pony Club ponies very rarely go on the market. Getting hold of them requires focus; staking them out at shows and hunter trials and acting quickly to secure that vital first refusal. The timing might be out, but sometimes you simply have to grab them when you can.
This was the case for Tori Haworth when her mother, a former district commissioner (DC) of the Lord Leconfield Hunt branch of the Pony Club, discovered that 12hh Wolfie was coming up for sale.
"I wasn't sure I was ready for a pony," Tori says. "Leo [Tori's eldest child] was only three, but my mother told me Wolfie was too good to let go."
It quickly became clear to Tori why her mother had singled Wolfie out.
"He's one of those ponies you could trust with your life," she says. "They were all off the leading rein before they should be. Leo, now seven, jumps on him bareback and hoons around the field. He took him to a race rally at Paul Nicholls' yard and rode him on the gallops.
"Holly, who is now six, can do a little dressage test on him and has taken him to camp and the local shows. She had a lovely day's hunting with the Wilton last season."
Wolfie is 22, but in his younger days he was owned by the Crouch family who competed him in show hunter pony classes, qualifying several times for the Royal International. Hector Crouch, now a successful Flat jockey, is another Wolfie fan, saying he would have given up riding if it weren't for Wolfie. After the Crouches, Wolfie went on to two other families in the same Pony Club before Tori got her chance. Have people already approached her about where Wolfie will go next?
"They have," says Tori, "but I have Clemmie who is five to go on to him and I don't think I could bear to let him go."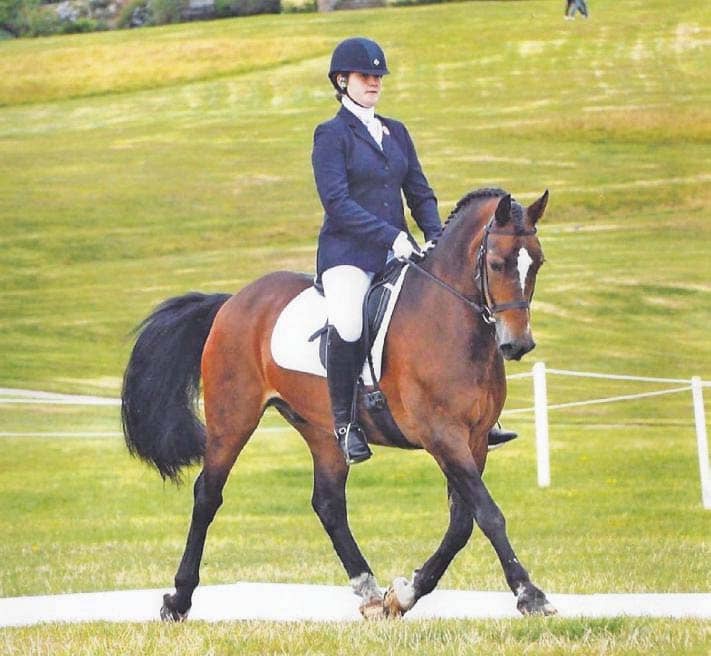 MILLIE, a 12.3hh stalwart of the Beaufort Hunt branch of the Pony Club, is now completing her 15th year in the branch. For the first 13 years of that time, she was with the same family – the Beatties, teaching all three Beattie boys to ride before she came to Briony Gibb and her son Harry. Briony is still pinching herself about this stroke of luck. The Beatties are good friends, but she and Harry were still given a careful vetting process to ensure that Millie was going to the right home.
"Lots of people were after her," enthuses Briony. "She is completely renowned and does everything: showjumping, mounted games, eventing, hunting. She has won the camp trophies multiple times with all 'her boys', and often represented the Beaufort at the areas for showjumping and eventing. She does a lovely dressage test, but much prefers jumping."
You can read up to 3 premium stories before you subscribe to Magzter GOLD
Log in, if you are already a subscriber
Get unlimited access to thousands of curated premium stories and 5,000+ magazines
READ THE ENTIRE ISSUE
July 02, 2020