Marion Mould
Horse & Hound|May 28, 2020
The teenage girl on a pony that conquered the world stage has become the stuff of showjumping legend. Penny Richardson finds out more about Marion Mould and her partnership with the inimitable Stroller
IT is a tale to rival National Velvet: a teenager begs her father to be allowed to keep her pony and they end up becoming world champions and winning an Olympic medal.
This is the unlikely but true story of Marion Mould (née Coakes) and the incomparable Stroller. In 1960s Britain, it struck a chord with every pony-mad girl who had Stroller's picture on their bedroom wall and dreamed that one day they too would hit the showjumping heights.
The story began in Hampshire in 1950, when three-year-old Marion was taught to ride by her father, farmer Ralph Coakes.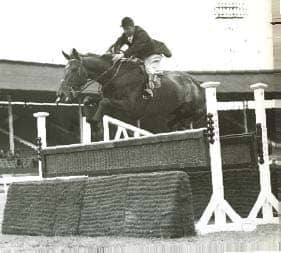 "There were always horses about at home. Dad bred Shires, did ploughing matches and showed them with a wagon at county shows," remembers Marion. "He even had a stagecoach we used to play in when it was in the barn for the winter. One of my first memories is watching Dad get the Shires ready: cleaning the feathers and doing those special plaits."
Ralph took Marion hunting on the lead-rein.
"We went out with the New Forest hounds and buckhounds, the Wilton and the Portman hunts. I'm told that I jumped everything and Dad used to say: 'Follow Marion and you'll be OK!'" she laughs.
Marion was one of six children and because two older brothers and one sister were already showjumping, it was natural for her to follow them into the sport.
"I started out in gymkhanas. We used to hack to shows or pack our ponies into the lorry and off we'd go," she remembers. "I absolutely loved the games: apple bobbing, musical chairs, bending, you name it.
"In those days, you went to a show and did everything from games to jumping. We also did hunter trials, so it was an allround education."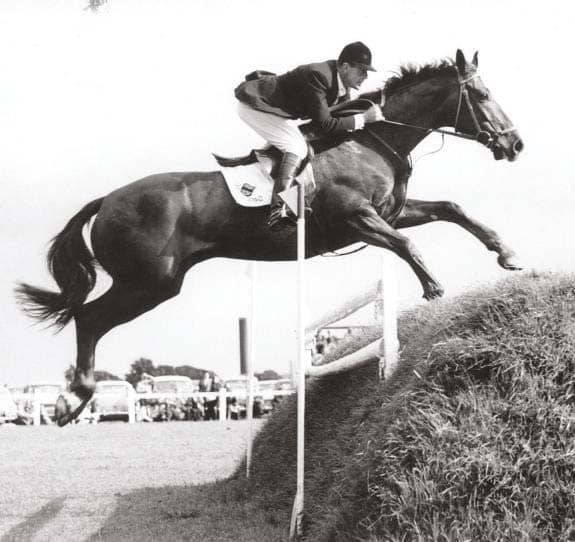 MARION remembers the day she first saw Stroller.
"It was in 1960 at Lavant show. Dad missed it as he was clearing up from a show he had run the day before. I was 14 at the time and I saw Stroller jumping with Sally Cripps. I went home and told Dad that I'd seen a fabulous pony," she says.
It wasn't until the Horse of the Year Show (HOYS) at Wembley that year that Ralph was able to secure the deal that changed his daughter's life.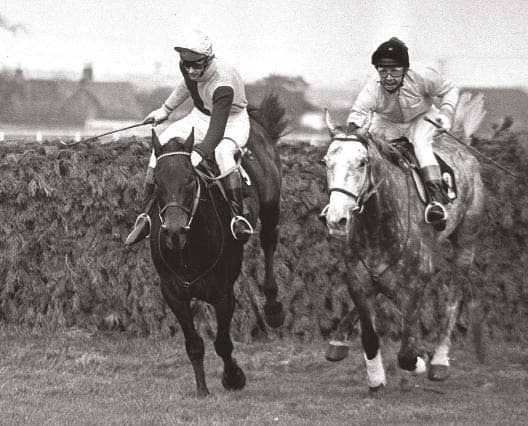 "Stroller was jumping there and by this time, everyone was after him," says Marion. "Dad knew the Cripps family and somehow managed to buy him. I missed it all because I was at school, so I didn't even have the chance to try him."
The new pair's first meeting wasn't the greatest success.
"We went to pick Stroller up and Dad said I'd better have a go on him. I fell off," laughs Marion.
But from then on it was a match made in heaven between Marion and her magical Irishbred Connemara/thoroughbred. Although he stood just 14.1hh, Stroller was a horse in miniature, which meant that his length of stride made pony classes difficult.
"I did struggle in combinations to begin with because the distances were so short for him," admits Marion.
Two years later it was time for Marion to move on to horses, and Stroller was due to be sold. Ann Moore, who went on to ride Psalm to individual silver at the 1972 Olympics, was due to be Stroller's next partner.
You can read up to 3 premium stories before you subscribe to Magzter GOLD
Log in, if you are already a subscriber
Get unlimited access to thousands of curated premium stories and 5,000+ magazines
READ THE ENTIRE ISSUE
May 28, 2020