Lockdown living
Horse & Hound|May 28, 2020
What's it like living with an elite athlete grounded by the abandonment of all sport? H&H asks the partners of top riders how they are coping with lockdown
Rebecca Hughes, wife of Team GBR dressage rider Gareth
A FEW years ago, I bought Gareth a guitar for his birthday, but he's never had time to touch it – until now. Every afternoon he takes himself off into a different room to learn to play. Initially our young cat would run away from him when he picked it up and gave it a strum, but she's stopped doing that now, so he must be improving!
He's also been mowing the lawn as often as he can – Gareth is a homebody generally, so while it has been disappointing not to be working towards the Tokyo Olympics, he has been able to enjoy this rather strange break.
He tends to be grumpy when it's cold and happy when the sun's out, and luckily it has been mostly great weather.
He's the one who usually goes out to Tesco to do the shopping – he tells me I don't do it properly because I don't go up and down every aisle. He very much likes the fact that there is now a one-way system in the supermarket as that was how he has always done it!
Chloe Breen, wife of Irish team showjumper Shane Breen
HICKSTEAD PLACE is a unique habitat with around 20 of us, including the lads, living in one household, so I call it our self-isolation bubble. The priority has been trying to keep everyone safe, but it's pretty much been business as usual and we haven't gone too stir-crazy.
Our eldest daughters have been diligent with their schoolwork, but as for the two younger boys… They've been doing some veterinary work – they now know how to spot an embryo through a microscope and how to castrate yearlings. But they've seen more of Shane in the past seven weeks than they have in 13 years and Shane is loving it too – he keeps threatening to retire!
It's been really valuable for Shane just to stop and take stock of the business. He's been running a mini Global Champions Tour every week over very restrained heights, with the kids joining in, and Steven Wilde even sent us some commentary. We start with the individual qualifier, then the team competition and the grand prix, and our daughter Lorna is currently leading the rankings.
Shane and I have taken up daily yoga and he's really feeling the benefit – he couldn't touch his toes at the beginning and now he's performing shoulder stands and headstands.
One person goes out every week to do all the shopping and the local Chinese restaurant has just started doing takeaways again, so we're delighted about that.
It's been a challenge and cashflow is a nightmare, as I'm sure it is for everyone, but the lads have been amazing, we have some very loyal owners and we're really enjoying this family time.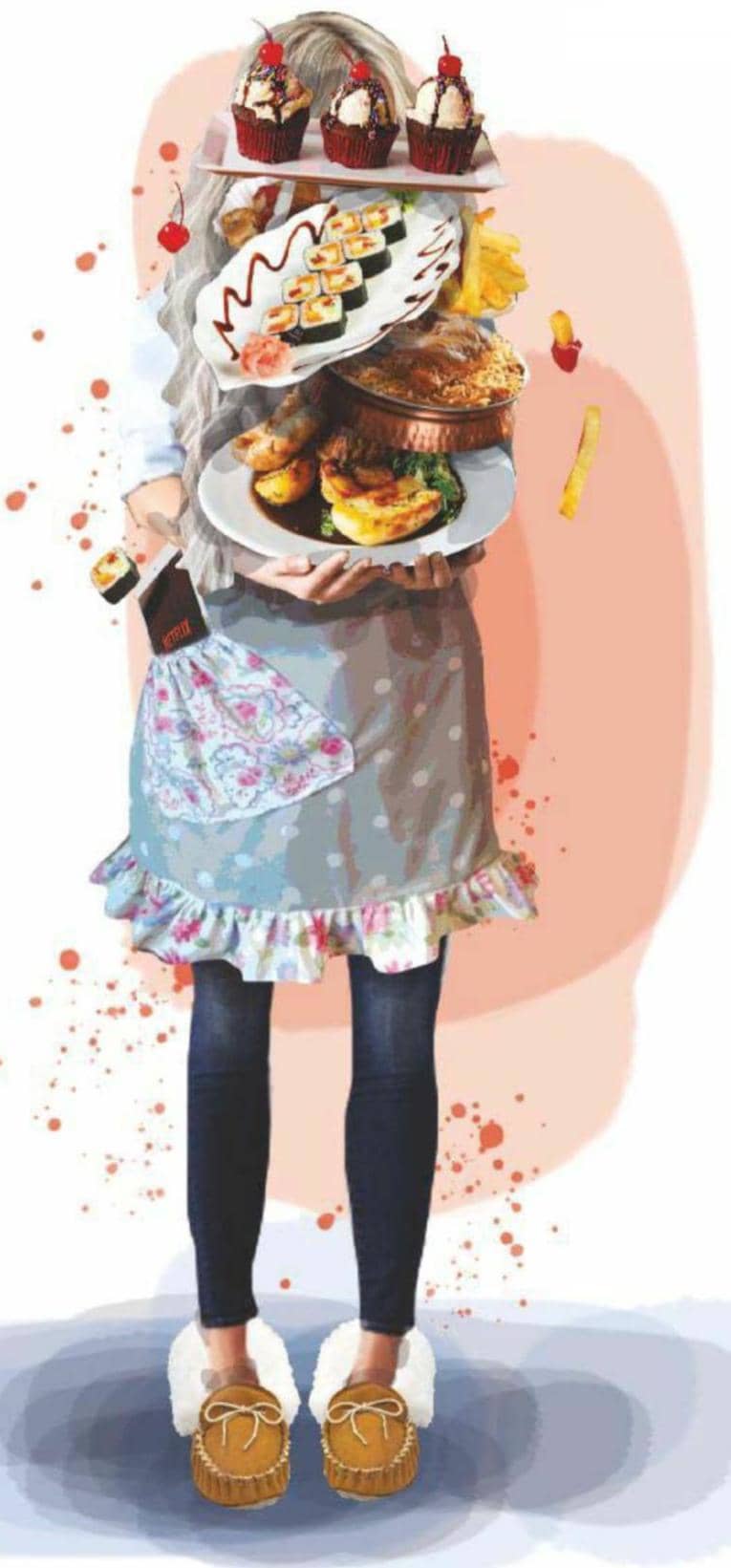 Simon Souster, husband of showing producer Ella Souster
FOR me, lockdown has been a big change as I'm a mechanic and my garage has been closed. It's almost as if I've become Ella's employee and I now come home each day smelling of horses. While I do usually go to shows, I've always maintained that I'm the fixer; if anything needs fixing – such as the lorry – that's my job. But I've learnt a lot spending more time at the yard, such as how to put a headcollar on, hang up a haynet or put a horse in the field – Ella will just say, "That one goes over there," and off I go.
I've also come to realise what an awful job filling haynets is, so to make it easier I built a stand to hold the net while you shove the hay in.
I sat on a horse for the first time in 20 years. Even though I've known Ella for so long I've never, ever been on board. We were nominated for the loo roll challenge so I sat on one called Flossy (Hot Gossip).
We've been having movie nights in the evenings with the kids, Lexi, who's four, and Xander, two. The kids love the ponies and have been learning lots, too. Xander has a pony called Herbie whom he likes to feed and give lots of kisses; he gets up early with Ella to go and see him. Lexi is also getting her riding in.
You can read up to 3 premium stories before you subscribe to Magzter GOLD
Log in, if you are already a subscriber
Get unlimited access to thousands of curated premium stories and 5,000+ magazines
READ THE ENTIRE ISSUE
May 28, 2020