Jane Tuckwell
Horse & Hound
|
May 07, 2020
Badminton's new director has had a tough start with the 2020 event being cancelled due to Covid-19. She talks to Pippa Roome about her 46-year history with the event and the changes that will now come in for 2021
ODDLY, the day I interviewed Jane Tuckwell was also the day I started taking the coronavirus seriously. It was late February – we wanted the interview sorted early before Badminton's new director became frantically busy with the event's final build-up – and BBC Radio 4 was non-stop Covid-19 as I drove through pelting rain to Gloucestershire.
Dashing into the warm welcome of the office Jane shares with commercial director Andrew Tucker, it felt like the weather was more likely to kibosh this spring's British five-star. But just three weeks later, the event became an inevitable casualty of the pandemic.
Back in February, Jane said that cancellations are "the toughest times" of working at Badminton. On the phone six weeks later, she reflects on how this year differs to previous cancellations.
"Cancellation is a terrible thing, it removes enjoyment from people's lives and it's so devastating because of all the people who are commercially involved," she says. "But apart from the horrendous affect on people's livelihoods, in the big picture of what's going on, it seems insignificant this time. Lots of worse things are happening in the world."
Typically, this self-effacing and extremely efficient lady doesn't feel sorry for herself. Her thoughts are concentrated on the likes of tradestand holders who rely on Badminton for income, and on riders and owners.
"It doesn't matter if you're an Olympic hopeful or a person with one horse. If this is the right year to do Badminton, you can't rewind it," she says.
Before Jane can focus on next year, the team will be busy "putting this event to bed" until beyond the defunct event dates (6–10 May).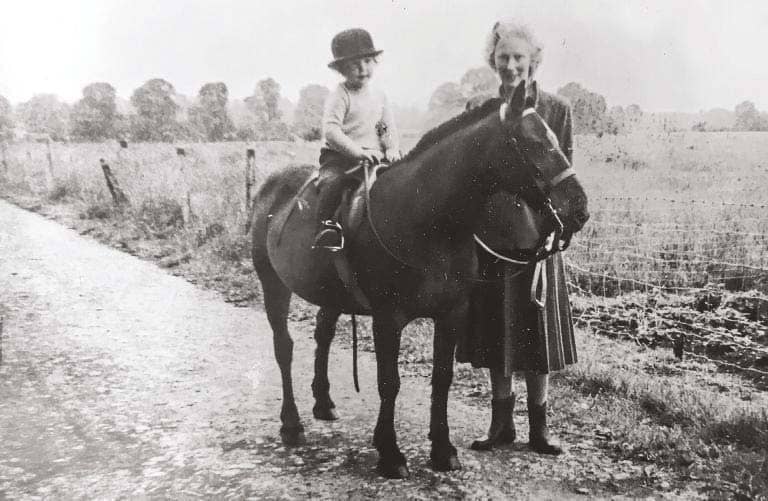 "You have to get in touch with all the contractors – perhaps you owe them some money or you don't," she explains. "There's a lot to do with the insurance company, working with the loss adjuster; they want information about the cost of running the event. You have to take down all the cross-country fences.
"It's different cancelling a long way out, but even this year the grandstands were about a third up. In the wet years when we have got very close, it's devastating because you've done all the work, you're on a high and ready to rock and roll. An early cancellation just leaves you with a bit of an empty feeling."
JANE took over as event director after Hugh Thomas retired last year, but she has worked at Badminton since 1974.
"I don't know where home ends and work starts – it's just a way of life," she muses. "I love Badminton because I've grown up with it. I love the fact that it has an end result every year and so every year it's like a new chapter."
You can read up to 3 premium stories before you subscribe to Magzter GOLD
Log in, if you are already a subscriber
Get unlimited access to thousands of curated premium stories, newspapers and 5,000+ magazines
READ THE ENTIRE ISSUE
May 07, 2020