Hot To Trot
Horse & Hound
|
October 17, 2019
There's a knack to trotting up a horse at an event or for a pre-purchase or lameness exam, as Liz Brown MRCVS explains
THE aim of the trot-up is to allow the observer a clear view of the horse moving in a straight line and in balance, so that the gait can be assessed.
Horses are trotted up primarily to check for soundness. The trot is an even gait, with legs moving in diagonal pairs, so it is the easiest in which to spot lameness or uneven loading of the limbs. A horse may also be trotted up in-hand as part of a sale, to show offhis movement.
FEI competitions for all disciplines will include a trot-up (otherwise known as the horse inspection) to check the horses are fit to compete. At three-day events, an initial trot-up takes place prior to competition. A second trot-up the morning after cross-country then follows to check the horses have recovered and are fit to continue to the final showjumping phase.
A trot-up in a straight line as part of a lameness examination allows the vet to make an initial assessment of the horse's soundness. Further tests, such as flexion tests, lungeing and a ridden exam, may be necessary for the vet to gain more information.
At a pre-purchase exam, the vet is making a full assessment of the horse on behalf of a client. A trot-up is part of the examination, to identify any lameness issues that may prevent the horse being suitable for the buyer's needs.
In all cases, a good, level surface that is not too loose, slippery or stony will help the horse trot confidently and offer the truest indication of his soundness.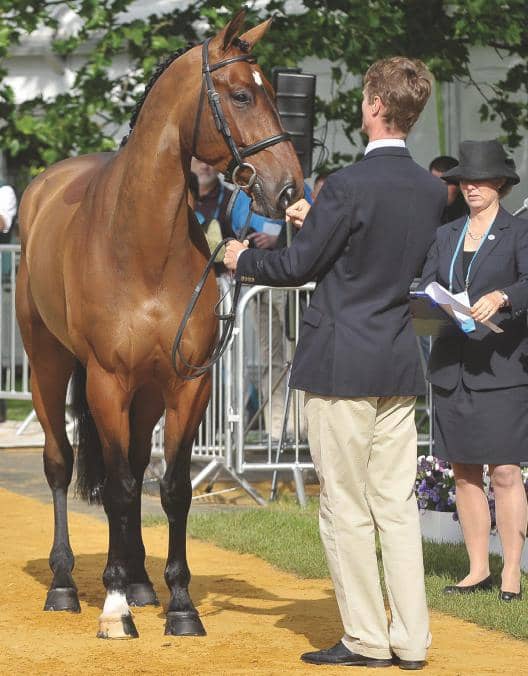 A CLOSER LOOK
IT is useful to know what the vet is looking for in these different trot-up circumstances.
You can read up to 3 premium stories before you subscribe to Magzter GOLD
Log in, if you are already a subscriber
Get unlimited access to thousands of curated premium stories, newspapers and 5,000+ magazines
READ THE ENTIRE ISSUE
October 17, 2019