Hayley Reynolds
Horse & Hound
|
June 04, 2020
The HOYS-winning native pony producer counts horses as her saviours alongside a hectic work schedule. Alex Robinson discovers how she's made her "hobby" so successful
HAYLEY REYNOLDS has several plates to spin. While many of us admit we can struggle to juggle our work-life balance, the part-time native pony producer from Cheshire seems to have several jobs on the go, late nights and early starts. Hayley, 34, topped offer 2019 show season with a dream win at the Horse of the Year Show (HOYS).
"I'd been third on three occasions," explains Hayley, who took the New Forest pony of the year title with Lesley Cook's bay gelding Okedene Justin. Hayley had discovered Justin as a three-year-old in a city center allotment seven years ago, paying just £250 for him.
"While the third is an amazing achievement, I'd been trying for more than 15 years to get into that main arena championship," she continues. "Last year was a difficult one for me; I'd been through a relationship break-up and as I walked into the class with Justin, I thought the only thing which would make this year better would be to win it. I knew he had a good chance and he went like a dream, but you can never expect something like that. It was so emotional; when I was called forward I tried to get myself together as I didn't want to be crying in all of the professional pictures."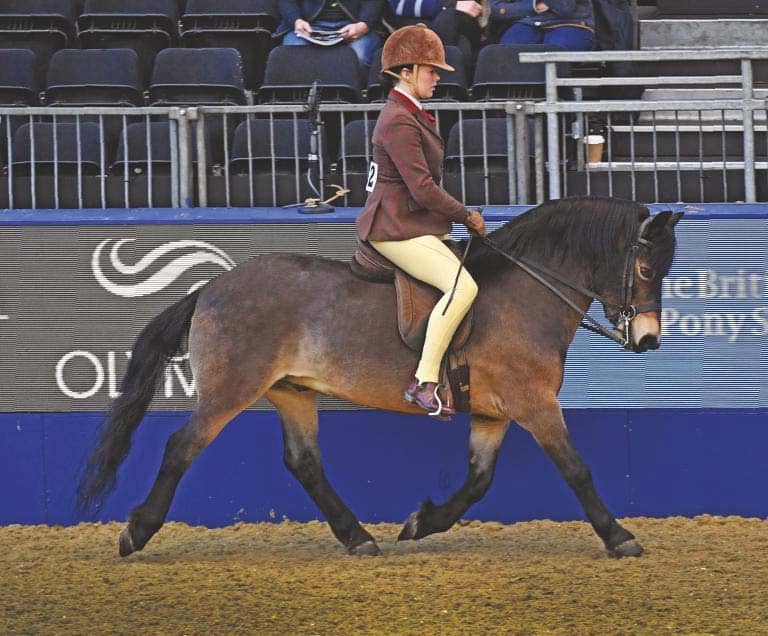 A LONGSIDE her team of ponies – which are a mixture of her own finds and those owned by various clients – Hayley works full time as a social worker in fostering and is also a mother to her son Lewis, 10. The stables are her retreat after a long, often emotionally enduring day.
"I get to the yard for about six in the morning and do my jobs before work," she says. "If I don't do it then I find I don't have the energy in the evenings. I've got so much to think about with the horses that it allows me to switch off from what I've done at work."
Hayley does not hail from horsey stock. She found herself drawn to riding as a child and rapidly worked her way up the levels at her local riding school. She reminisces: "I was in the top group with all the adults, so when I was about nine, my parents loaned me a Shetland pony in the hope it would put me off. It only made me keener, so the following year they bought me a Welsh section B for my birthday.
You can read up to 3 premium stories before you subscribe to Magzter GOLD
Log in, if you are already a subscriber
Get unlimited access to thousands of curated premium stories, newspapers and 5,000+ magazines
READ THE ENTIRE ISSUE
June 04, 2020