Harvey Smith
Horse & Hound
|
September 17, 2020
Outspoken and a phenomenal character, the talented Yorkshireman remains one of showjumping's biggest names, says Jennifer Donald
A
SK any member of the public to name a showjumper and the first name to roll off the tongue is likely to be Harvey Smith. It is testament to the Yorkshireman's brilliance in the saddle – as well as his antics out of it – that even 30 years after he left the sport, he remains one of the world's most recognised equestrians.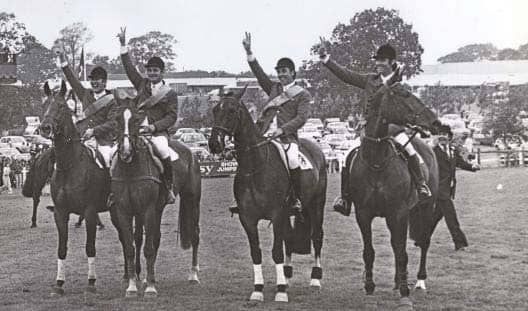 For decades, this likeably controversial and straight-talking character held the nation in thrall, ascending the ranks of a traditionally stuffy, upper-class sport to reign in an era when showjumping was prime-time viewing and the leading riders became household names.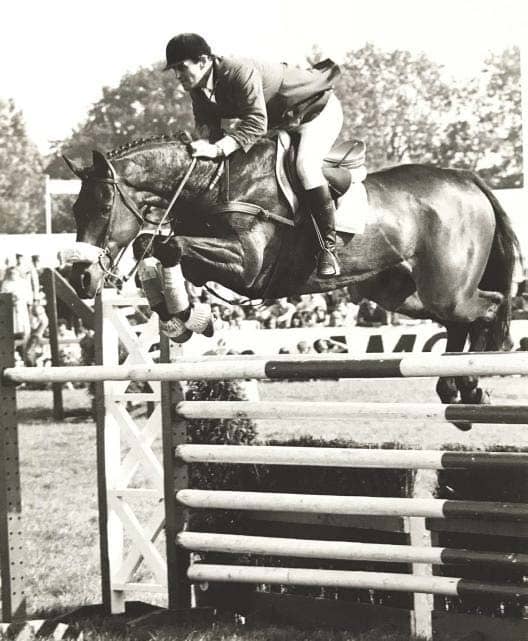 Outspoken? Yes. Rebellious? Often. But Harvey will always be remembered for the immense contribution he made to the sport, not only as the ultimate showman but as an Olympian who represented his country with fierce patriotism and whose desire never to be beaten drove him to win more than 50 grands prix, four Hickstead Derby titles, six championship medals and a swathe of prestigious trophies.
So it's almost incomprehensible that this astute horseman has never had a riding lesson in his life.
"I just learnt through common sense and natural ability I suppose," says Harvey, who still lives a stone's throw from where he grew up in West Yorkshire.
His parents Walter and Ethel ran the family construction business and Harvey briefly joined." the industry, but he developed an early affinity with horses thanks to neighbouring farmer Jack Baker.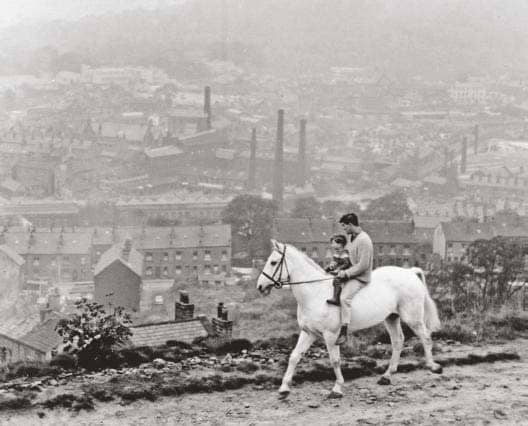 "I used to ride the local milk pony, whom he took to shows nearby," he says. "I went down the farm every spare minute I had."
Harvey was eight when he first remembers competing at Bingley Show, although the roots of his showjumping career weren't established until he moved on to horses, inspired by watching classes at Todmorden Show in the early 1950s and thinking he could do better.
"I bought my first horse, Farmer's Boy, in 1954 at auction in York and brought him down on the train," recalls Harvey, who was 15 at the time and paid 40 guineas for the big, strong Irish gelding.
"He put me on the map. He began jumping clear rounds, then we started winning and it progressed from there."
The rookie pair first grabbed attention when winning the championship at Southport Flower Show in 1956.
"Everybody was there and the class had about 80 horses in it," says Harvey. "It was a huge event."
The next step up the ladder was an appearance at the Royal International at White City in London.
"I jumped the only clear round in the King's Cup. Colonel Harry Llewellyn saw me ride and they put me on the Nations Cup team for Dublin in 1958," remembers Harvey, who made his international debut against the might of the Americans and French. "We beat them hands down – it was a good start!"
Harvey had also caught the eye of David Broome, who would go on to become one of his greatest friends – as well as his closest competitor. Some of the best sporting eras develop from the fiercest rivalries, and during the illustrious time of David and Harvey they brought the sport into every living room, generating acres of media coverage.
"I first heard about Harvey on the television when he was jumping at White City in 1957 and Dorian Williams sang the song of the moment for him," recalls David. "Harvey was a different person in those days – he was this quiet lad when I first met him!"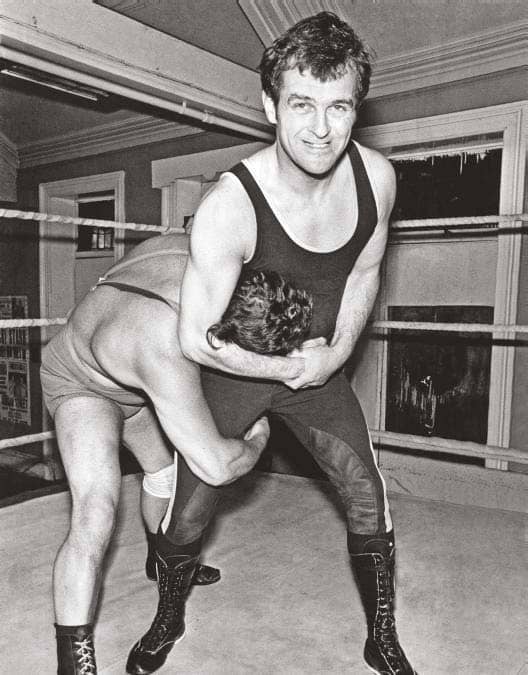 FARMER'S BOY remained the stable star well into his teenage years, taking Harvey to his first big win when slamming more fancied rivals in the leading showjumper of the year at Wembley in 1959, the national championship at Blackpool, and he was the first horse Harvey rode round the Hickstead Derby at the inaugural running in 1961.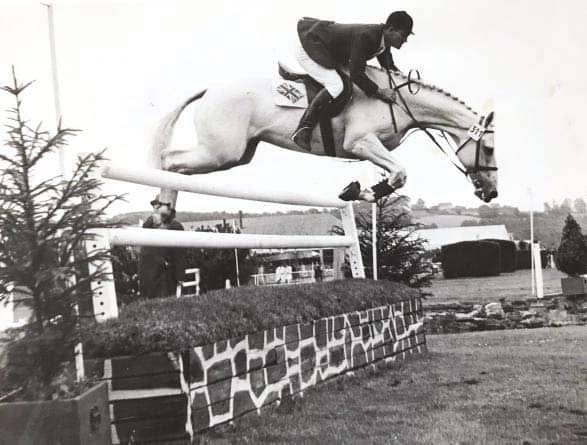 Harvey's first impression of Douglas Bunn's innovative track was that it "came naturally" to him and in 1970 he lifted the trophy for the first time, winning backto-back titles with Mattie Brown, following up in 1974 with Salvador and adding a fourth title in 1981 on Sanyo Video, a catch ride from his son Robert. In over 25 years he only missed the 1972 Derby, suffering from kidney trouble.
Hickstead and Harvey will always be intrinsically linked, not least for the famous V-sign incident in 1971 where BBC cameras caught Harvey's twofingered salute towards the directors' box as he crossed the finish as that year's Derby winner.
"That was all part of life in those days and it was only blown up because Dougie Bunn used it as an advertising gimmick – I always got on well with him "though," says Harvey, who claimed he was copying Winston Churchill's "V for Victory".
The story made the front pages across the world, with The Sun running the splash: "That told them HarVee". He was initially disqualified for the misdemeanour, but later reinstated as the winner.
You can read up to 3 premium stories before you subscribe to Magzter GOLD
Log in, if you are already a subscriber
Get unlimited access to thousands of curated premium stories, newspapers and 5,000+ magazines
READ THE ENTIRE ISSUE
September 17, 2020