Emilie Chandler
Horse & Hound
|
October 15, 2020
The event rider tells Pippa Roome about juggling priorities in sport and business, the special horse who keeps her going and coaching the showjumpers
WHAT do we know about diamonds? They are rare, beautiful and sparkling. It seems, therefore, that Emilie Chandler's top horse is appropriately named, because Gortfadda Diamond definitely fits these three criteria.
Last year, "Bertie" won the CCI4*-L at Blair Castle. He triumphed by an impressive 12.7 penalties, but his victory went slightly under the radar because it was a small field, with just nine starters.
But in August this year, when eventing restarted post-lockdown, Bertie had a chance to frank that form and he did so in style, finishing fifth in an incredibly high-class field at Burgham CCI4*-S.
"I was astounded," says Emilie, who smiles a lot and is too modest for her considerable talent. "I wanted to do the best we could in each phase and the result was really the icing on the cake."
Gortfadda Diamond is an 11-year-old by Water Valley Cool Diamond, who has belonged to Maria Doel since he was a four-year-old. He was produced by Tanya Kyle to intermediate level, after which her husband Mark took over for a few runs. He moved to Emilie in 2017 when Mark broke his ankle badly in a fall from another horse.
"He's a gentle, kind horse and lovely to have about on a day-to-day basis," says Emilie. "I've always liked him. He's just my sort – tall, dark and handsome. He's a really nice mover, galloper and jumper.
"It took me a while to get my control panel across country – in his enthusiasm, he wanted to get the job done quickly, but sadly he hadn't walked the course and wasn't expecting some of the turns. It's taken a while to train him to listen to me, but we have a really nice partnership now, which is exciting."
Emilie says quieter collecting rings under the new Covid-19 competition guidelines work to her advantage.
"Bertie loves his routines and can get a little bit uptight at events. We used to laugh that he often has one 'crazy leg moment' when his legs seem to go very quickly underneath him in the moment of anticipation, but generally he then relaxes and enjoys himself."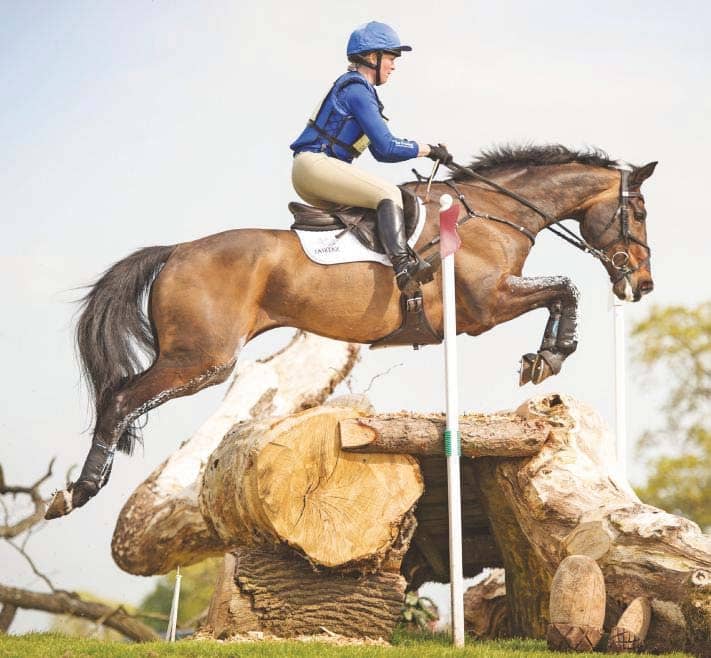 Emilie used the lockdown period to improve her dressage – to good effect, as the pair scored a personal best of 25.2 at Burgham.
"I practised my five-star dressage tests," she explains. "I made myself get on, warm up for 20 minutes and then ride through them. That gave us both a lot of confidence."
You can read up to 3 premium stories before you subscribe to Magzter GOLD
Log in, if you are already a subscriber
Get unlimited access to thousands of curated premium stories, newspapers and 5,000+ magazines
READ THE ENTIRE ISSUE
October 15, 2020