Badminton's backstage heroes
Horse & Hound
|
May 07, 2020
Running Badminton requires the time, energy and skill of thousands of people every year. Catherine Austen speaks to a few of the key players about their roles and favourite memories
MARGARET HOPKINS, STABLE MANAGER
MARGARET'S role as stud groom at Badminton encapsulates anything equestrian that happens on the estate, which means she is stable manager during the event.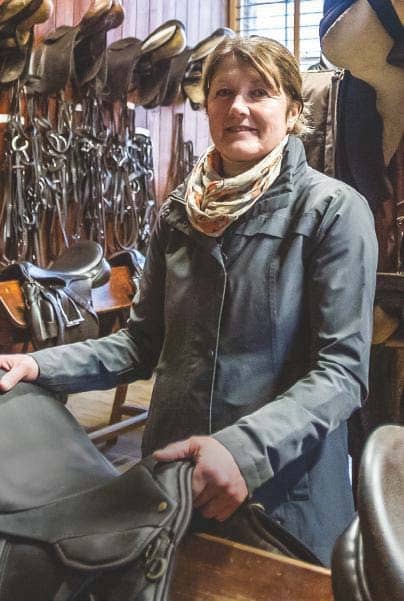 "We have 110 stables spread over various yards, and as soon as hunting finishes all the boxes are cleaned out, pressure-washed and disinfected, and any maintenance done," says Margaret, who has been at Badminton since 2009. "The competitors start arriving from Monday. We supply straw and shavings – if riders want anything else, they can order it through me and we will try to supply anything within reason."
Margaret does the stabling plan, and tries to accommodate everyone's wishes.
"The Club Yard is the furthest away, and therefore the quietest. The main yard, where the stable manager's office is located, is very busy," she says.
"The stables are the hub of everything and I enjoy the interaction with the competitors and grooms. The horses come in all shapes and sizes, and every year I learn something new."
She and her team do their best to ensure that everything runs as smoothly and efficiently as possible – but not everything always goes to plan.
"I remember one year a Spanish rider had a stallion who was very good at letting himself out, despite us using all sorts of different clips to keep his door bolted," she says. "We found him in the indoor school, admiring himself in the mirrors – and visibly excited by how handsome he looked!"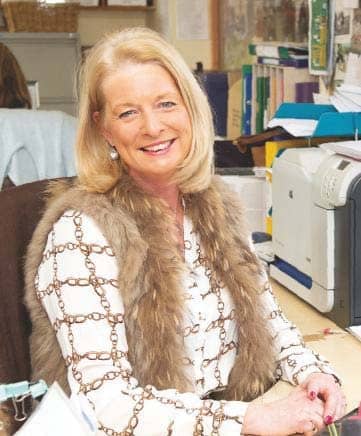 SUE ANSELL, EVENT ADMINISTRATOR
"WE'RE a very close team, and I think that's what makes Badminton brilliant," says Sue Ansell, who has worked in the horse trials office since 1991. "We all know and understand each other's job, and probably me more than anyone, because I've been here so long and I've done everyone's job!"
She has seen enormous change – "we started on typewriters" – and now much of her time is taken up with managing the hospitality, editing the Badminton website and acting as the office contact for the social media team. She deals with contractors, and does any mass mail-outs – it was Sue who sent out the official cancellation email on 20 March this year.
"As Jane [Tuckwell, event director] has taken on more in the past couple of years, I've ended up managing a lot of the 'nuts and bolts' during event week," she says.
The office team move on-site on the Sunday before the event ("a day from hell"), and their marquee acts as "the nerve centre" for the event.
"Our step count during the week is impressive!" she says. "But it's what we live for; the buzz is incredible. You look around you and think, 'Wow, we did this.' Everyone gets on fantastically well with each other and works so hard for the common cause. Laughter is what keeps us going."
Sue has been at the forefront of Badminton's sustainability push.
You can read up to 3 premium stories before you subscribe to Magzter GOLD
Log in, if you are already a subscriber
Get unlimited access to thousands of curated premium stories, newspapers and 5,000+ magazines
READ THE ENTIRE ISSUE
May 07, 2020