16 moments that changed our world
Horse & Hound|February 20, 2020
From Xenophon to Charlotte Dujardin, the Byerley Turk to artificial insemination, Pippa Cuckson charts equestrianism's watershed moments
CIRCA 431-354BC, XENOPHON
THE Ancient Greeks — who had already developed shoeing — realized they would do better in battle by developing trust with their horses.
Turning on a drachma or galloping from a standing start were taught by patience, repetition, and reward. They also understood the benefits of balance and light rein contact. Xenophon, a student of Socrates, recorded the system in his seminal tome On Horsemanship.
Enlightened riding — besides many other things — sunk without trace in the Dark Ages. Xenophon's philosophy, if not necessarily all his techniques, was revived in the Renaissance, most famously at the Spanish Riding School of Vienna, founded in 1565.
1598, CARLO RUINI'S ANATOMIA DEL CAVALLO (ANATOMY OF A HORSE) PUBLISHED IN BOLOGNA
DESPITE Ruini's absence of formal training, his Anatomia del Cavallo was a milestone for veterinary knowledge. Its woodcut images were plagiarised for decades.
A century and a half later, British portrait artist George Stubbs commenced his own program of equine dissection, a practice far from generally accepted in his lifetime. Over 18 months he peeled away layers, sketching the animals at every angle and every stage.
Stubbs' The Anatomy of the Horse, published in 1766, was another groundbreaking contribution to equine science. This systematic study is based on his dissections.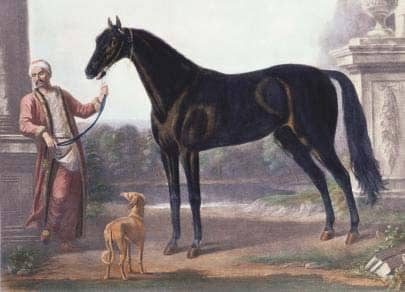 C1680, FOALING OF THE BYERLEY TURK
HIS birth was quickly followed by those of the Darley Arabian (c1700) and the Godolphin Barb (or Arabian) (c1724), the trio becoming the thoroughbred breed's founding sires.
Of likely Persian Arabian descent, the Turk was seized either at the Battle of Buda (Budapest) in 1686, during the "holy wars" of the 17th century, or during the Battle of Vienna. Brought to England, he became the charger of Captain Robert Byerley during King William's War. They made their name in reconnaissance and were never captured; Byerley "owed his safety to the superior speed of his horse".
Many Byerley Turk offspring were, unusually for the modern thoroughbred, black.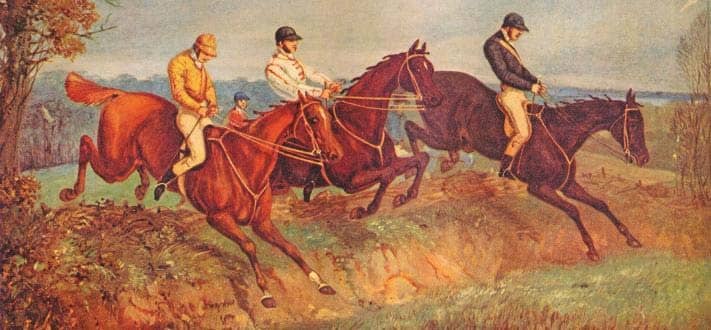 17TH AND 18TH CENTURIES, INCLOSURE ACTS
HUNDREDS of Inclosure Acts divided up and removed the ordinary man's rights to open common-land in England and Wales. Of course, this had seismic social and economic consequences, but also the single most significant change for horses in sport: hunt followers had to teach horses to jump.
The earliest cross-country riders wagered each other to one-on-one match races over these new-fangled hedges and fence-lines, initially using church steeples as markers — hence "steeplechasing".
The first recorded race took place between Buttevant and Doneraile in Co. Cork in 1752. This new sport gained respectability and regulation with the founding of the National Hunt Committee in 1860.
You can read up to 3 premium stories before you subscribe to Magzter GOLD
Log in, if you are already a subscriber
Get unlimited access to thousands of curated premium stories and 5,000+ magazines
READ THE ENTIRE ISSUE
February 20, 2020