What Can Posture Tell Us About Our Horses?
HQ magazine|June/July 2020
The Oxford dictionary defines the word 'conformation' as: "The way in which something is formed; the structure of something, especially an animal," while 'posture' is defined as: "The position in which you hold your body when standing or sitting."
These definitions may sound similar but, when we relate them to our horses, the difference is clear. 'Conformation' is the way that the horse 'is put together', and cannot be changed. Consider children – some of us are born with long legs and knock-knees, others are shorter with strong, muscular limbs. These are traits that we are born with and affect the way we move and navigate the world. In horses, conformation affects the way that they are able to move their body, and may also affect their ability to perform. For example, in the case of a Friesian – they have impressive action, a broad chest and high head carriage. They were bred to pull a cart, so their conformation is not well suited to jumping a course of large fences, or playing high-speed polo. As such, breed societies have 'breed standards' or characteristics that the particular breed is expected to display often, according to their function.
'Posture' can be described as the way a horse 'carries himself'. Back to the example of the long-legged child – should that child hurt their right knee, their posture may change as they try to take the weight off the right leg and compensate with the left leg. In essence, the way that they carry themselves and use their body can change. Should this change not be addressed, the muscles on either side of the body will develop asymmetrically, causing a vicious circle of postural changes and compensations.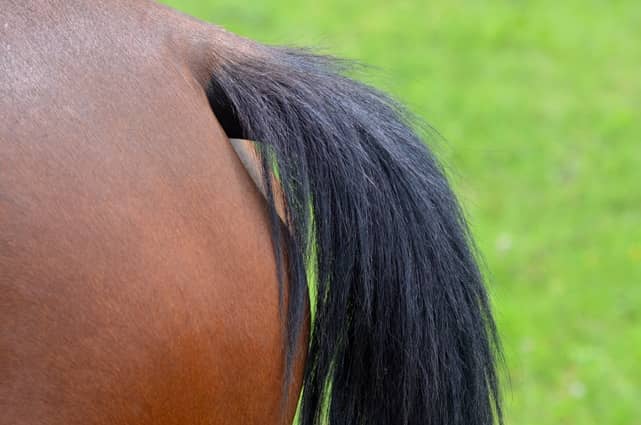 You can read up to 3 premium stories before you subscribe to Magzter GOLD
Log in, if you are already a subscriber
Get unlimited access to thousands of curated premium stories and 5,000+ magazines
READ THE ENTIRE ISSUE
June/July 2020