The OTTB
HQ magazine|October/November 2019
A Second Life
The off-the-track Thoroughbred (OTTB) is the ultimate athlete of the horse world, and if you understand and manage the transition to his second life properly, you will end up with a phenomenal sport horse. The Thoroughbred really is a wonderfully versatile breed of horse. After a career in racing, Thoroughbreds can be found at the top tier of competitions in almost every equestrian discipline – from eventing to dressage and showing. Thoroughbreds are intelligent, quick learners, with stamina and speed, and are noted for their courage and willingness to do as their rider asks.
AN UNDERSERVED REPUTATION
They do also suffer from an undeserved reputation for being high maintenance and difficult to handle. This perception has slowed down demand for off-the-track Thoroughbreds, which, in turn, has affected pricing and exacerbated the problem of responsible homing of these wonderful horses. This issue has come about thanks to inexperienced individuals taking on these horses, without a proper programme in place for their re-education. If handled incorrectly, any horse can give a rider difficulty – the Thoroughbred is no different.
THE TRANSITION
Although low pricing puts the OTTB within reach of many, the transition from racing to a second life should not be attempted by the inexperienced. If carefully managed, an OTTB can turn into your perfect horse. However, this transition requires knowledge, patience and understanding.
CHOOSING THE HORSE
Horses in training are athletes in peak condition. Their work involves them being pushed – like any athlete – to the limits of their speed and endurance abilities. Therefore, injuries and niggles can and do result. It is important that, when you select a horse, you understand what the condition of that horse is, and the advice of the veterinarian is invaluable in this regard.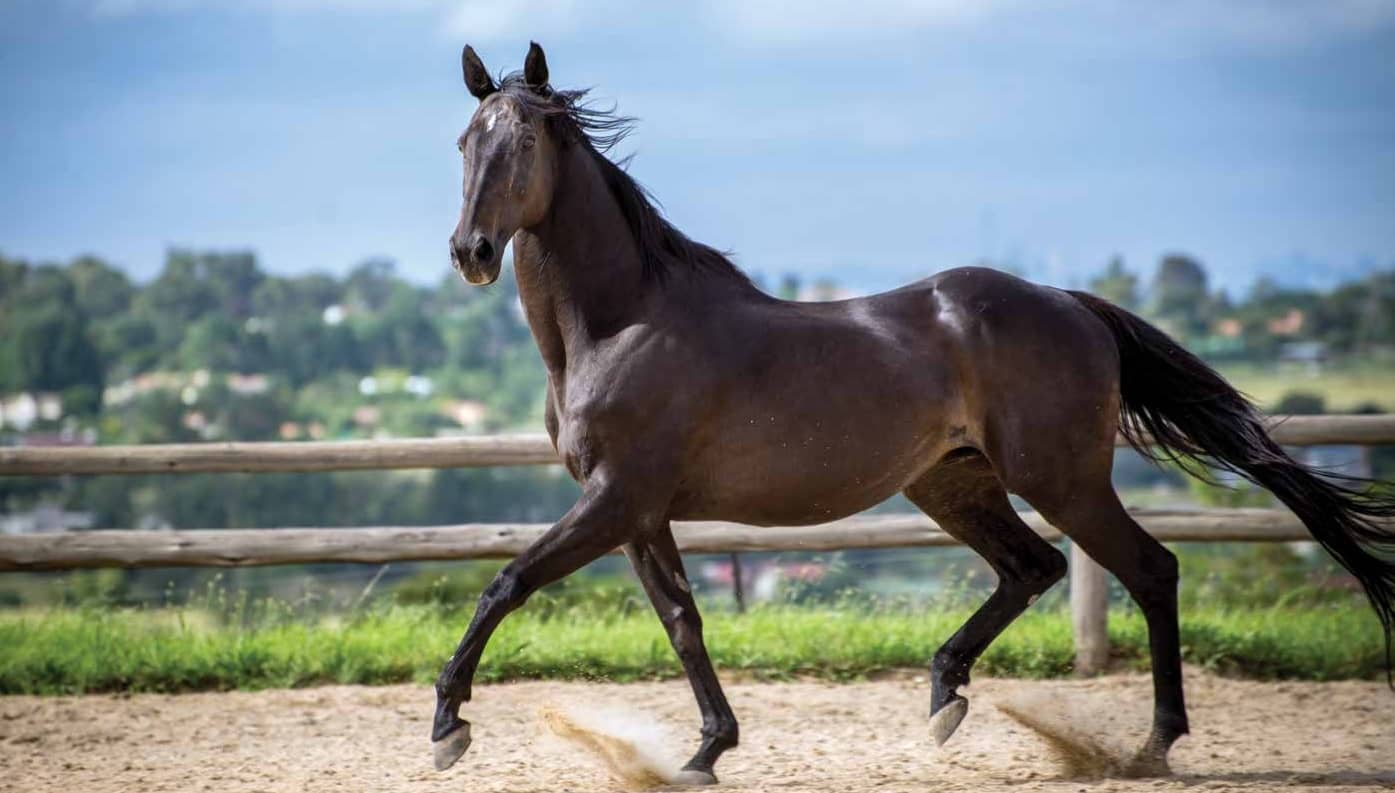 Aside from the vet check, it is a good idea to lead the horse around the yard and surrounding area to see how he moves, and also to see what his temperament is like. Secondly, examine the horse in his stable to see if he has any vices. This will again give you an idea of his temperament. Finally – if possible – it is worth watching the horse train or race. If this is not possible, try and find videos online of your prospective horse racing, as this can give you plenty of clues.
You can read upto 3 premium stories before you subscribe to Magzter GOLD
Log-in, if you are already a subscriber
Get unlimited access to thousands of curated premium stories and 5,000+ magazines
READ THE ENTIRE ISSUE
October/November 2019