ELENA JANKOWITZ
HQ magazine|March/April 2020
PASSION, GRIT AND TALENT
Elena Jankowitz is one of South Africa's most accomplished dressage riders, having previously won GHS Champs, SA Champs and a variety of FEI accolades. She is a qualified coach and owns her own livery yard in the south of Johannesburg. She currently competes in Small Tour on her horse Enzzo, and also competes in Advanced with Karen du Preez's horse Bolero. Elena's work ethic and passion for her horses and the sport is something to behold, making it easy to justify her place in our 20 riders of 2020.
WHERE IT ALL BEGAN
Elena grew up in the south of Johannesburg in a non-horsey family. She started riding at age 10, with a friend. She rode at various riding schools when she first started out, but she really got serious about her riding when she started riding at Roseberry Stables with instructor Ann Montgomery. Ann was heavily influenced by Mary Wanless' 'Ride With Your Mind' work, and Elena was coached in this methodology. She rode with Ann from when she was 12 until she was 20. Ann served as a phenomenal role model for Elena and cultivated her interest in dressage, getting her moving in the right direction.
Through Ann, Elena had lessons with Caroline Potts and Natalie Hobday, and it was through these lessons that Elena ultimately moved to stable at Candice Hobday's yard.
Elena was 20 years old when she moved over to Candice Hobday to start riding the more advanced dressage work. Elena's first horse was a Thoroughbred called Beau Elite, with whom she climbed the grades from Novice to Elementary-Medium. However, they soon realized that Beau Elite had reached the upper limits of his dressage ability, so they found Elena a new horse – a Warmblood mare called Brandbach Lebo. Lebo easily went into Medium with Elena but, unfortunately, the Advanced work made her tense, so the decision was made to put her in foal. This foal is now a top competition horse with Marisa Cetinich.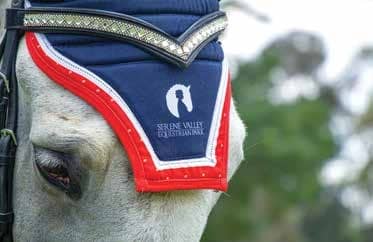 In terms of Elena's life outside of riding at this time, she started training as a dental technician after leaving school. Elena says, "I was studying at the time because my father didn't want me to go into horses immediately. I first went into dental technology, as that is what my father does, so the aim was for me to take over his business. But that didn't pan out as we had hoped, as I didn't enjoy it. I then went to study graphic design, and after qualifying, started working for Ebony and Ivory, an advertising agency. While working there, I was approached by the Neill family to come and back and school young horses, work young horses and run the yard. It was such a good opportunity, I couldn't refuse."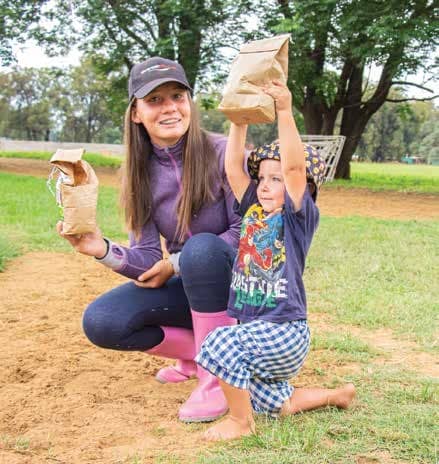 Elena says: "Without the Neills, I wouldn't be where I am today. They gave me wonderful opportunities for travelling and riding very nice horses, which won me lots of awards and titles. The experience of the whole thing made me into the rider I am today. It was with the Neills that I rode Estalon, Karnival Von Klapper and Marinier, and had much success. I am so grateful to them.
"After the Neills, I moved on to open up my own yard. I first rented a place in Henley on Klip called Serendipity and then moved to my own place, Serene Valley Equestrian Park, where I've been for eight years. Serene Valley Equestrian Park is a very successful, small livery yard in the south of Johannesburg. We have a lot of dressage clients, but we also have a few showjumpers and eventers."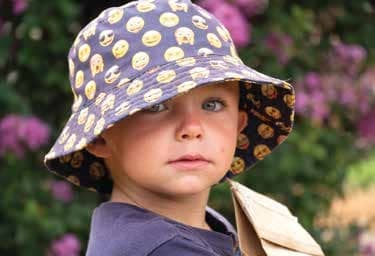 COMPETITION HORSES
Elena's main competition horse is her own horse Enzzo Johnson. He is a Johnson baby, and she had been warned prior to him arriving in the country that horses with similar breeding to his tended to be quite tricky. Elena, however, backed him herself from scratch. This was not an easy process and took a lot of patience, but Elena stuck to it, went slowly and got the job done. She is currently competing Enzzo in Small Tour and training Medium Tour at home. Elena's only other competition horse at this point is Bolero, belonging to her good friend, Karen du Preez.
FAMILY
Elena is married to Eric and has a three-year-old son called Thomas. Thomas hangs out at the stables with his mom a couple of days a week, and then spends the rest of the days at preschool or at home with Eric, who is fortunate enough to work from home.
You can read up to 3 premium stories before you subscribe to Magzter GOLD
Log in, if you are already a subscriber
Get unlimited access to thousands of curated premium stories and 5,000+ magazines
READ THE ENTIRE ISSUE
March/April 2020