Reviving The South African Beef Shorthorn
Farmer's Weekly
|
June 7, 2019
Allistair and Laurence Brown, owners of the Duncraggan and Primeston Beef Shorthorn studs, produced the 2018 Agricultural Research Council National Special Performance Beef Shorthorn bull. Mike Burgess visited the brothers' farm near Alexandria in the Eastern Cape.
According to Allistair Brown, one of the reasons he and his brother, Laurence, chose the Shorthorn breed to enter the beef stud industry in 2003 was its decline in popularity in South Africa over the past few decades. This, says Allistair, is despite the Shorthorn's genetic contribution to more than 40 breeds across the world, not least of all the Bonsmara.
"Because there are not many around in South Africa, we felt it was a quality breed we could take and go somewhere with,'' he says. "We're focusing on driving maternal traits, together with the complementary carcass traits associated with Shorthorns, while marketing the commercial advantages of the renowned heterosis offered by Shorthorns in crossbreeding programmes across the world.''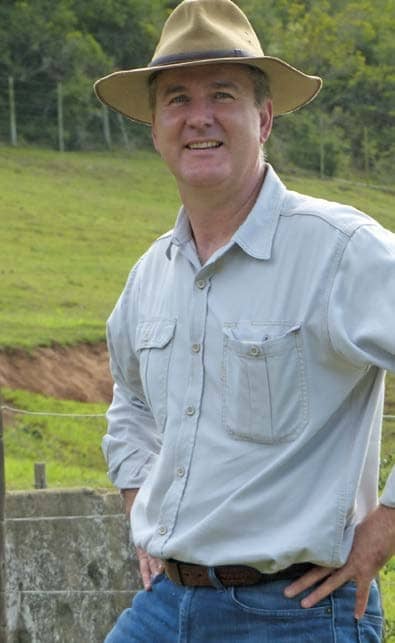 THE BEEF SHORTHORN
The Brown brothers, who grew up on a livestock farm near Cathcart in the Eastern Cape, inherited some Hereford and Braford-type animals in the early 2000s from their father, who was scaling back his farming operation. They ran them in the Cathcart and Queenstown districts, a venture that proved to be the platform for their future Beef Shorthorn initiative.
In the meantime, they conducted research on the breed, which included reading the works of Prof Jan Bonsma and Laurence Lasater, that confirmed the British breed's global reach and rich history in South Africa since the mid-1800s.
In 2003, they committed to the British breed, and from the very beginning, made it their strategy to purchase as many South African Beef Shorthorn dam lines as possible (a large proportion from dispersal sales). They then used them in a timed artificial insemination (TAI) programme, with semen sourced from Ireland, Australia, the US and Canada.
In 2009, the brothers relocated their cattle to the 236ha former dairy farm of Forest Glade near Alexandria, an area notorious for its virulent heartwater, redwater and gallsickness, and soon calved 41 cows and heifers.
Today, Forest Glade is home to not one, but two studs owned by the Browns, amounting to 120 registered females. Between three and six bulls are sold a year to mostly commercial farmers (a top price of R44 000 has been achieved) for use in crossbreeding programmes.
You can read up to 3 premium stories before you subscribe to Magzter GOLD
Log in, if you are already a subscriber
Get unlimited access to thousands of curated premium stories, newspapers and 5,000+ magazines
READ THE ENTIRE ISSUE
June 7, 2019