THE BEST-KEPT SECRETS OF RIDING SUCCESS
The same character traits that help riders succeed at the highest levels of equestrian sport can help you better relate to your horse and achieve your own riding goals.
Our emotions, taken together with the way we respond to these emotions, create what is often called "character." More than any other factor, character determines the success or failure of your relationship with horses.
"Whoa," you may think, "a dissertation on character is a long way from tips on how good riders get good." But believe me, it is the best-kept secret of riding success. Why?
We riders experience the same wide range of emotions as all other human athletes---but with a difference: We aren't alone. The horse we ride also has emotion. Plus, our emotions affect him, and his emotions affect us. When a baseball player is nervous as he steps up to the plate, his baseball bat doesn't sense his anxiety and start shaking, too! But a horse can sense anxiety.
Just like us, each horse has his own unique character. Some are brave; some are timid; some are aggressive. Whatever their character, we can influence horses most effectively if we model our own character on that found in good riders.
CHARACTER IS A WORK IN PROGRESS
Just as we can practice the sitting trot, so we can practice a character trait like courage. Although we may not change as quickly or as easily at 30 as we did at 3, the potential for change is just as real as it ever was. But not if we don't think so!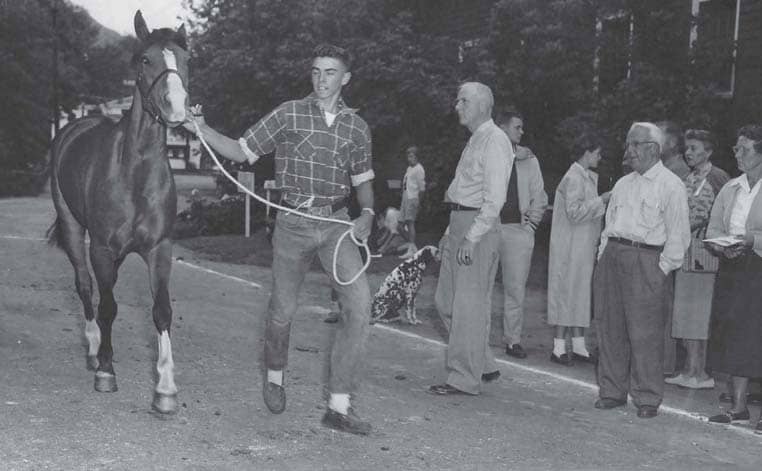 The essence of improvement is change. Change from one state of being to another state of being can be painful and fraught with emotional and sometimes even physical peril. At the least, it drags you out of your comfort zone; that's why most people hit a plateau and stay on it for life.
As long as there's life, there's hope for change. You absolutely have to accept this premise to become a better rider. Your emotional responses and character traits are just as subject to improvement as your mental and physical traits.
Having said that, I must acknowledge that some of the traits that make you uniquely "you" are more susceptible to improvement than others. That's okay. Change what you can, and be smart about what you can't. There's only so much you can do, realistically, in trying to become somebody different. This is as true of horses as it is of people. We learned it in kindergarten, on that little pegboard game. "Don't try to put the square peg in the round hole."
1. PATIENCE: AVOIDING THOSE MELTDOWNS
If I could choose a single trait to confer as a gift to struggling horse trainers all over the world, it would be patience. Here's why.
Webster's Dictionary defines patience as "the will or ability to wait without complaint…the bearing of suffering, provocation, delay, tediousness, etc. with calmness and self-control." We could easily feel that a horse's resistance as provocation, a malign intent. It can cause us discomfort---aching arms from his pulling on us, physical jolts and slams as he veers, shies, and twists. All the words from dictionary definition that a patient person needs to bear: "suffering, provocation, delay, tediousness, etc." are all implicit in training, schooling, riding and competing a horse.
Can you develop the ability not to lose emotional control under pressure? This may be the most important choice you will ever be asked to make, as someone who deals with horses.
2. INITIATIVE: DO YOU MAKE THINGS HAPPEN OR LET THEM HAPPEN?
Years ago, Simon Turner, a friend who is a veterinarian at Colorado State University, sent me a little desktop plaque. It read: "There are three kinds of people in the world. Those who make things happen, those who let things happen, and those who wonder, 'What happened?'"
You are at a distinct advantage if it is in your nature to take the initiative and make things happen instead of waiting around to see if anything good will fall out of the sky. My own "horse history" bears this out.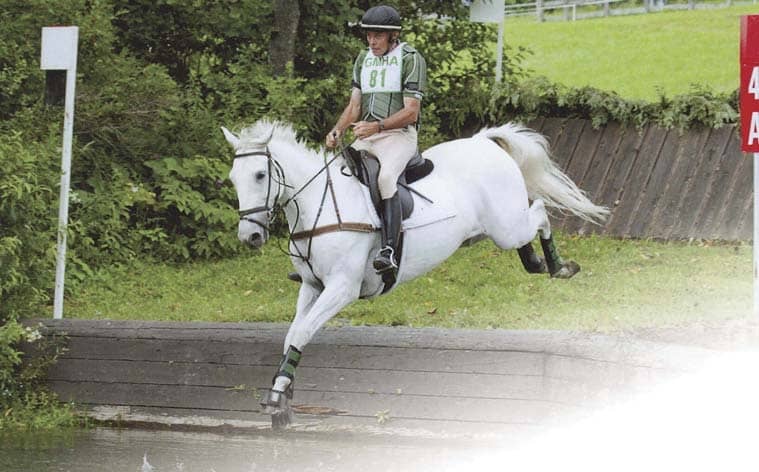 I may have made lots of mistakes in my nearly 60 years of involvement with horses, but I don't think lack of initiative was ever one of them. I was pretty young when I started to seize the initiative in my fledgling riding career. I didn't come from a family that had anything to do with horses. I would say that my parents' attitude toward my riding was quietly supportive, in that they paid for my first three or four horses, but they were busy with their own life and basically let me pursue my interests.
If I did well, they'd say, "That's nice," and if I didn't, they'd say, "That's too bad." Otherwise, their attitude toward my horse career was very much handsoff, basically "benign neglect." I was left to my own devices starting from when I began riding Paint, my creatively named pinto pony, at about age 10.
I lived on the campus of Stoneleigh- Prospect Hill School, in Greenfield, Massachusetts, where my parents were heads of the school. In 1955, I discovered in the school library a copy of the Green Mountain Horse Association Magazine containing an article about the 1954 100-Mile Trail Ride, held the previous fall at GMHA in South Woodstock, Vermont.
I decided I wanted to ride in the GMHA 100-mile ride the following summer of 1956. I was 13 years old and had been showing in gymkhanas for just two years. I knew nothing about long-distance riding, conditioning, the rules of the sport---really not much other than that I wanted to do it.
So I wrote to GMHA, and in due course received a letter saying that I would be sent an entry form the following spring when they were printed. By this time I'd outgrown Paint, and sold him to a local family. I'd found another horse---a bright bay Quarter Horse gelding at Louis Goodyear's---and named him Bonfire, after a horse in a Walter Farley book.
My journal entries from 1956 show how my initiative included preparations toward my summer goal that began in the depths of a Massachusetts winter:
January 2: I went riding in the morning. In the afternoon we measured the route to Bernardston. It is eleven miles round trip. (The measurement was to enable me to track my 100- mile preparation.)
February 11: I went riding for a while in the afternoon. (I was home for the weekend from Phillips Academy in Andover, where I was "away" at high school without my horse.)
You can read up to 3 premium stories before you subscribe to Magzter GOLD
Log in, if you are already a subscriber
Get unlimited access to thousands of curated premium stories, newspapers and 5,000+ magazines
READ THE ENTIRE ISSUE
Spring 2020