THE BENEFITS OF ACTIVE REST
Biomechanics expert Hilary Clayton, BVMS, PhD, explains why periodically changing up your horse's activities can be better for his body and mind than giving him time off.
In Australia we have a saying that goes, "A change is as good as a spell." It means that if you are feeling tired, don't stop and rest---do something different. Now, if you're exhausted from cleaning stalls, switching to cleaning water buckets probably doesn't sound particularly restful, but the "change is good" principle is worth keeping in mind when training horses.
Developing new skills, whether they are needed to succeed in competition or to simply perform well as a trail or pleasure horse, does require a bit of work. And the best route often involves drills designed to produce incremental improvements in movement, gait or fitness with each session. It then becomes easy to adopt a mindset that makes meeting goals the priority while minimizing other considerations.
"Riders want to practice and refine their skills, and they are probably worried about disrupting the training program if they do anything but formally train," says Hilary M. Clayton, BVMS, Ph.D., DACVSMR, FRCVS, who held the Mary Anne McPhail Dressage Chair in Equine Sports Medicine at Michigan State University for 17 years. "So every day they go into the arena, perform the same routine, then take the horseback to the stall."
This kind of routine can take a toll on a horse, both mentally and physically. Not only is he likely to get bored, but his muscles, tendons, and ligaments don't have time to fully recover from the demands placed on them. If a horse is asked to exert himself, in the same way, day after day, then his body doesn't have a chance to repair itself, which means that tiny injuries accumulate.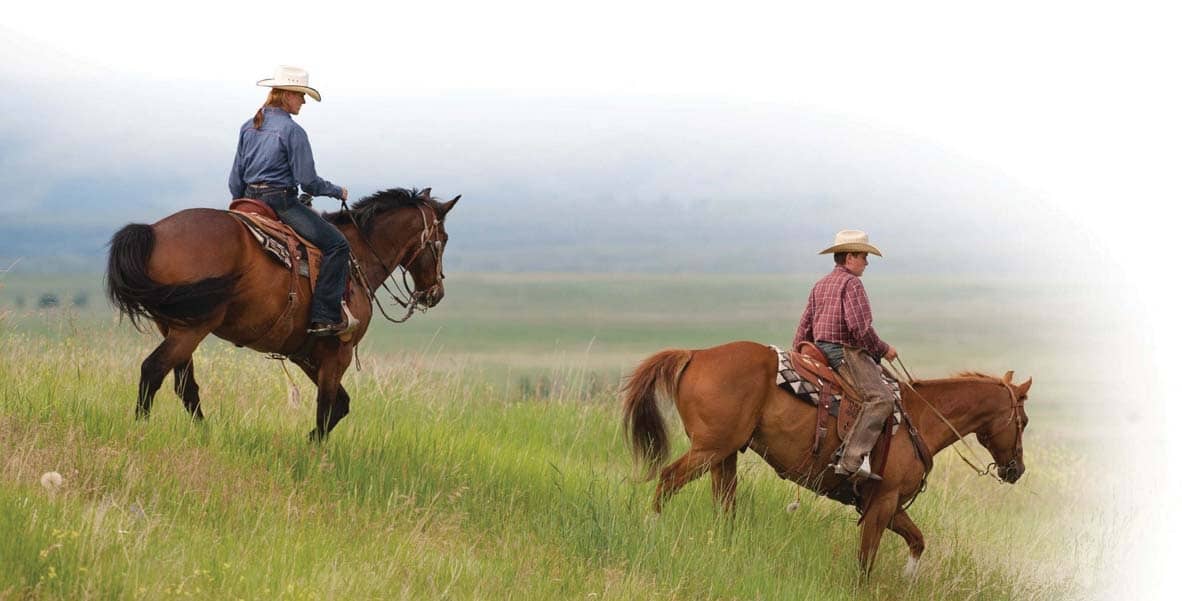 So, just like us, horses need to take periodic breaks from work. But giving your horse time off to just stand around isn't the best idea. "Twenty-four hours in a stall isn't beneficial, and no sound horse needs the kind of rest that verges on immobility, which results in deterioration of the locomotor tissues" says Clayton. "There are better solutions than 'bed rest' to let your horse recover, and these should be part of a good training and maintenance program."
One alternative is to follow the lead of human athletes who engage in the practice of active rest, also known as active recovery.
For people that means taking days off from their usual primary activity ---weight training, distance running, bicycling---and instead doing yoga, going for a swim or taking a walk. The idea is to take a break by engaging in a low-impact activity that keeps the body moving while using different muscle groups.
It may be a little more complicated to incorporate the principles of active rest into your horse's training regimen, but the effort is well worth it. The key, Clayton explains, is to make changes in activity, not a cessation of it. "Clearly there is nothing like studying work to teach you a lot about rest. And I've learned that the best rest for athletic horses is 'active rest.' Rather than completely stopping activity, try changing the intensity, the type, the pace, the direction, or even where you do the work."
Here are her suggestions for making "active rest" work for your horse.
TRY DIFFERENT ACTIVITIES.
You can read up to 3 premium stories before you subscribe to Magzter GOLD
Log in, if you are already a subscriber
Get unlimited access to thousands of curated premium stories, newspapers and 5,000+ magazines
READ THE ENTIRE ISSUE
Summer 2020