LOST AND FOUND
Two episodes involving lost horses on the trails ended very differently. But, say the experts, both illustrate how the right precautions can help you avert disaster whether you're riding the backcountry or suburban trails.
In retrospect, I know that I did many things wrong on my pack trip into California's Sierra Nevada mountains. Initially, all was well as I rode my horse, leading a two-pack string, while my boss and a friend hiked behind me. But then I made a basic and irreversible mistake: I didn't hold onto or securely tie my horses when I dismounted to confer with my boss.
My horses are smart and trained to ground tie, so I wasn't too worried when they started to walk down the trail away from us. I said "Whoa, boys," and began to follow. In response, they defiantly picked up a trot. I clearly remember my feeling of disbelief as I watched the dust kicked up from their hooves. Then came a sinking realization as the horses disappeared down the trail---I lost my pack string in the wilderness.
"That's the first takeaway," says Laurie Adams, a Camp Sherman, Oregon, resident who for 17 years was a member of the all-volunteer Camp Sherman Hasty Team of Jefferson County Search and Rescue. "Always hold onto your horses." It seems like commonsense advice, but we let go of our reins or lead ropes all the time, just for a few seconds. And that's all it takes for disaster to strike.
My next mistake: I had nothing on my person besides a buck knife. The horses were carrying the maps, radio, water, lighter---virtually all the gear needed to sustain three people for seven days in the wild. We were six miles from a trailhead in the Carson-Iceberg Wilderness, 161,000 acres spanning the high country at the crest of the Sierra Nevada mountain range.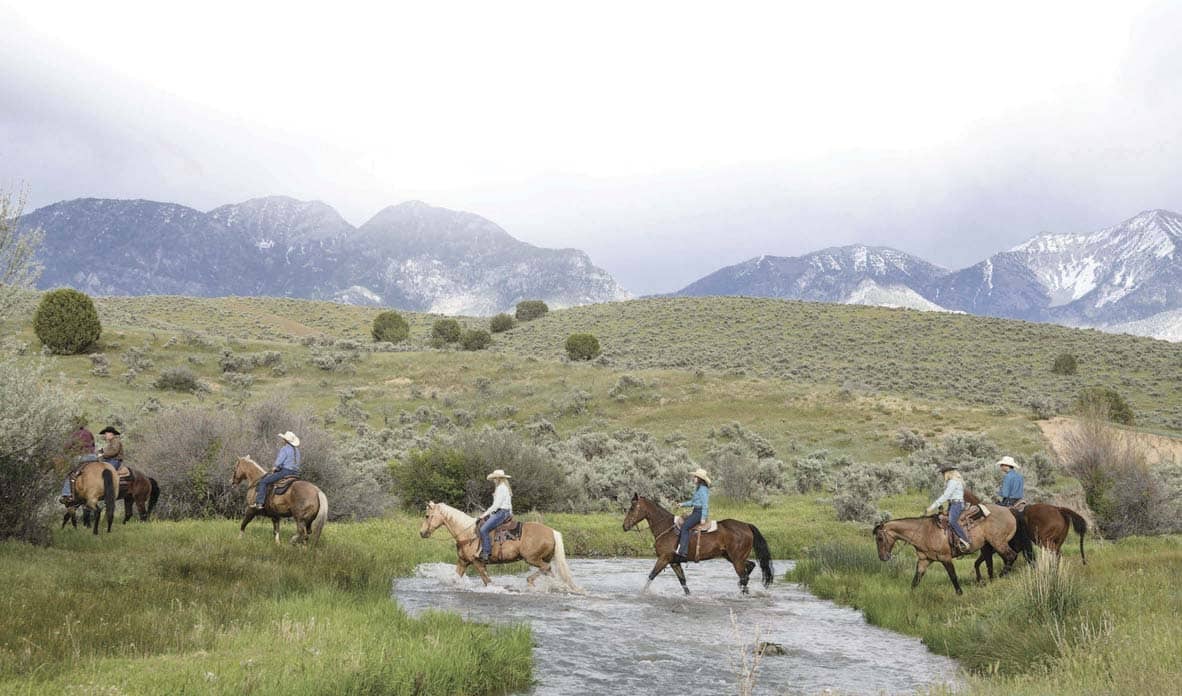 "Always have your essentials---or at least the basics---on you in a fanny pack: your phone, GPS, a little food. It does you no good if your horse leaves carrying everything," Adams says.
One thing I did right that day was to immediately begin following the tracks made by the horses. (It turns out that this was the only thing I did right.) Tracking the three horses was easy because their hoof prints were obvious on the trail and where they left it and headed into the trees. Their path became even easier to follow when I started finding items that had fallen off one of the loosening top loads, marking their passage like bread crumbs.
Like Adams, Kate Beardsley of Bend, Oregon, has helped countless people track lost horses on trails. "I don't know how it started, but I've been the person that people call when they lose a horse in the wilderness," says Beardsley, who is a member of the same Camp Sherman Hasty Team as Adams.
Experience has taught Beardsley that there's one crucial bit of information that can make or break subsequent searches: In the first moments after you lose a horse, she says, "you need to know exactly where you are. You need to know the point last seen, and you need to be really clear about it." Make a marker on the trail, set a waypoint using a global positioning system (GPS) device, or take a picture which includes landmarks, she says, adding, "You need to be 100 percent certain of where you were and what direction your horse was going, and what time it was---these stats are super important."
Meanwhile, try to identify details that may help the search. For example, she says, "is your horse dragging a lead rope? If so, you need to be looking for those signs. Or look for broken branches, pieces of equipment."
Finally, Beardsley says, resist the temptation to narrow your search area based on faulty assumptions. "You need to be looking for [the horses] where you are, not where you think they went. Humans think differently than horses. Humans think, 'Oh, the horse is loose, he's going to go over there.' Please don't do that. You follow the horse."
I was lucky on the day my horses trotted off. I hadn't taken any notice of where I first lost them, nor where they left the trail. But, following hoof prints, plus the clues of dropped supplies, I only had to follow them for a mile before I found them happily grazing in a meadow, thankfully uninjured.
You can read up to 3 premium stories before you subscribe to Magzter GOLD
Log in, if you are already a subscriber
Get unlimited access to thousands of curated premium stories, newspapers and 5,000+ magazines
READ THE ENTIRE ISSUE
Spring 2020