MY FOUR FOOTED CO-THERAPISTS
Creature Companions
|
June 2020
THERAPY DOGS, ON THE OTHER HAND, ARE PETS, WHICH PROVIDE MENTAL AND EMOTIONAL SUPPORT TO A RANGE OF PEOPLE. THEY ARE WHAT WE CALL, 'VISITING PROFESSIONALS'. SO KUTTY STAYED WITH PRINCIPAL OF THE SCHOOL AND VISITED SCHOOL EVERY DAY ALONG WITH THE PRINCIPAL; SHE WENT BACK TO HER FAMILY AFTER SCHOOL HOURS TO LIVE A HAPPY LIFE OF A LAB.
I had a golden retriever named Goldie, who was my companion for 13 years. A lot of people will go 'awww!' when I'd tell them about my golden retriever. But what would you say if I tell you that she was not just my companion, but my co-therapist also? Yes, you guessed it right! She was a therapy dog and she worked with me for 11 out of the 13 years of her life as a therapy dog.
Goldie was the second therapy dog that I trained, but the first one that I raised as she was a puppy. Before Goldie, I had trained a Labrador named Kutty, for a school for mentally challenged children. Kutty worked as a therapy dog for that school for 7 out of the 10 years of her life. I trained Kutty and Goldie in 2003, when people had not even heard of a therapy dog or animal-assisted therapy. Even I hadn't heard of it, till I started training Kutty! When I was approached to train Kutty, the school had a little idea of what they wanted to train the dog for. I suggested a dog that could provide emotional support to children. I studied about Animal Assisted Therapy and went on to conduct a three-year research study at that school on how therapy dogs helped children with special needs. That's when I started 'Animal Angels Foundation', India's only NGO working to create awareness about Animal Assisted Interventions and healing benefits of therapy animals. Till then people had heard fleetingly about service dogs but not therapy dogs. The work of a service dog is totally different from that of a therapy dog. A service dog stays with a person with disability 24*7 to help him fulfill the functions that he cannot due to the disability. A service dog is employed under the person with disability and is not a pet. Therapy dogs on the other hand are pets, which provide mental and emotional support to a range of people. They are what we call, 'visiting professionals'. So Kutty stayed with principal of the school and visited school every day along with the principal; she went back to her family after school hours to live a happy life of a Lab. Goldie and Kutty were the very first therapy dogs in India that were trained by international standards, and Kutty was even registered as a Pet Partner (globally leading organization certifying teams of therapy dog-handlers).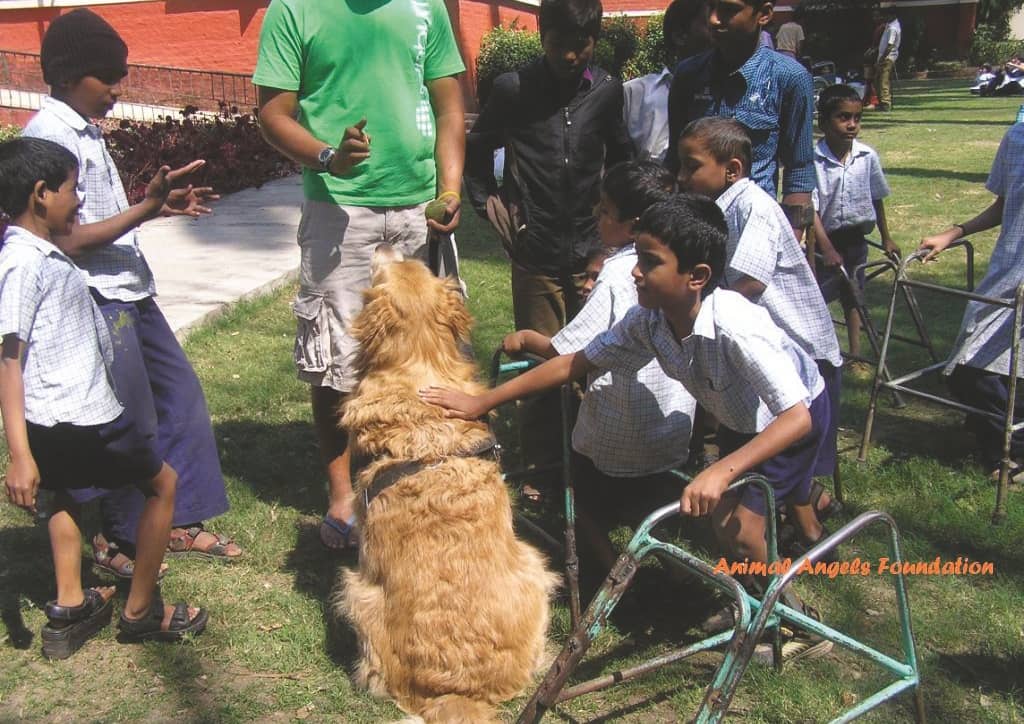 You can read up to 3 premium stories before you subscribe to Magzter GOLD
Log in, if you are already a subscriber
Get unlimited access to thousands of curated premium stories, newspapers and 5,000+ magazines
READ THE ENTIRE ISSUE
June 2020